Mom/Dad/Forgiving, All Knowing, Mythical Beings Take Note That I Want The Above
Price: $18,000,000
What you're getting: Formerly the gymnasium of a school that recently went through a gut renovation, this home has truly dramatic architecture, most notably in the Great Room with a 19-ft arched ceiling and full glass wall opening to a terrace big enough for an outdoor dinner party. The penthouse apartment is additionally equipped with absolute top-of-the-line appliances so you can truly have a marriage of unparalleled character and breathtaking finishes.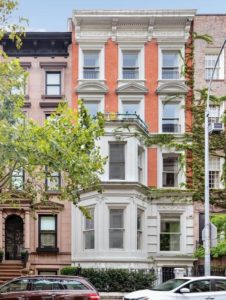 Price: $26,500,000
What you're getting: This 25-ft wide townhouse from 1866 is nestled in one of Manhattan's loveliest townhouse blocks within the Metropolitan Museum Landmark District. This four story home boasts a two and a half-story projecting bay of limestone, wood burning fireplaces, powder rooms, wood-paneled library, storage rooms, gym, wine cellar, and an elevator that services all floors.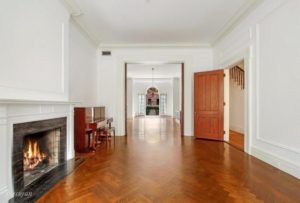 Price: $9,750,000
What you're getting: This stately 25-ft wide, 5 story home flaunts grand entertaining spaces, seven bedrooms, an elegant library, four and a half bathrooms, two terraces, wood burning fireplaces, stunning herringbone patterned floors, and a lovely garden with its original brick walls and arches.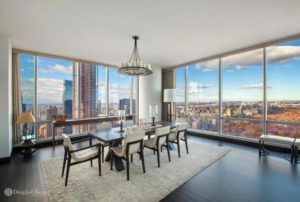 Price: $23,000,000
What you're getting: Beyond being housed in a condo with the highest level of amenities available, this home is highlighted by jaw-dropping and truly incomparable sweeping views of Central Park and the New York Skyline. If you can peel yourself away from the views, you'll find a home with state-of-the-art finishes, 12-foot ceilings, solid rift sawn oak ebony floors, and a mesmerizing private master suite.
Price: $4,750,000
What you're getting: This iconic Fort Greene townhouse delivers an incredible 5,121 ft² of interior space, two gorgeous full-floor lofts, each with 16′ ceilings, original art deco detail, a comfortable 700 ft² finished sundeck with Fort Greene views, two-car garage with space for additional storage, and an enormous 2,000 ft² cellar with updated mechanicals. The building's history includes service as a NYC Fire House for Engine 257, designation as a civil defense bomb shelter, and was a film production studio to one of Brooklyn's most beloved filmmakers.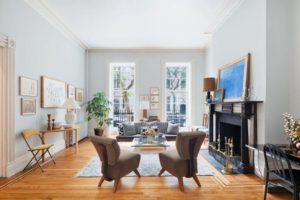 Price: $10,750,000
What you're getting:  Built in 1827, this 25-foot-wide Federal style home boasts a 49-foot-long enchanting garden, a sweeping Parlor floor with 12-foot ceilings, perfectly maintained elements of old world glamour, wood burning fireplaces, built-in bookshelves, and all state-of-the-art appliances and fixtures.