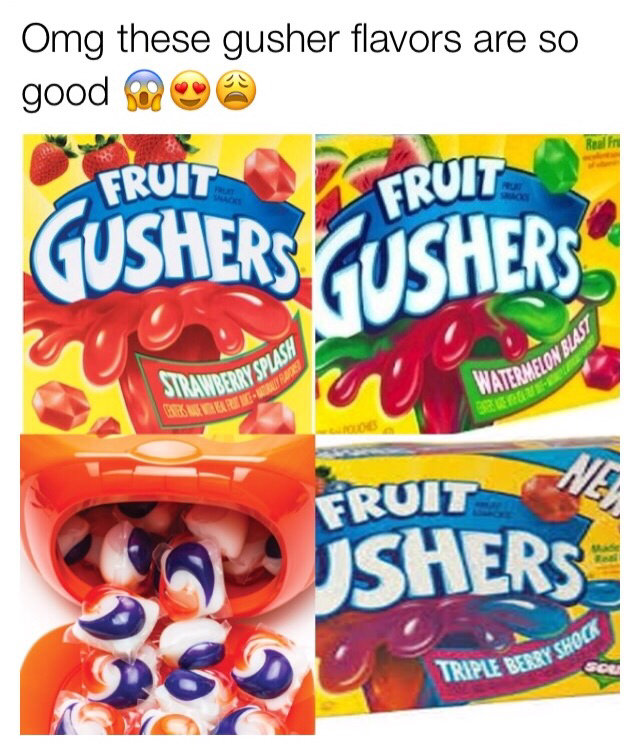 James and the Giant Tide Pod
Everyone makes fun of millennials: the me me me generation who single handedly has caused an environment crisis in avocado and almond harvests while seemingly consuming wine only out of troughs. Hey, at least we're not eating 
Tide pods
.  To bring you up to speed: for everyone who has been concerned with more legitimate things happening in the world, apparently it's trendy to bite into the brightly colored liquid laundry detergent packets. Or cook them in frying pans, chew them up and take a video of soap spewing from your mouth. I can't keep up.
So in my free time that doesn't exist, I want to become the next JK Rowling, spurning a generational obsession with an alternative universe that transcends the parameters of "cool/lit/fleek/gucci". Something akin to how it's appropriate to causally mention on a first date what Hogwarts House you would be sorted into. Rule of thumb: never self-sort yourself into Gryffindor. Even if you believe it to be true.
Since works of literary art define moments of time and encapsulate generations, I've been trying to find my hook for Gen Z and think I've broke ground.
For the working titles:
Green Eggs and Tide Pods – A character named "Sam-I'm-God" pesters an unnamed character to try a plate of green eggs and Tide Pods.  The unnamed character is vegan, fundamentally won't eat the eggs and keeps telling the kid, "I am vegan and won't eat Tide Pods. Please stop asking me, Sam-I'm-God." Finally, he tries the Tide Pods because his Youtube page has dipped in viewership and it lands him in the hospital, so he sues Sam. 
James and the Giant Tide Pod – Forced to live with his cruel aunts who make him do his own laundry *the horror*, James finds a way out of his bleak existence when he discovers a Tide Pod, which he promptly eats like a moron. After he starts to trip due to the host of chemicals in the laundry detergent packet, James finds himself accompanied by a crew of cleaning brand mascots, lead by Snuggles the Bear, Mr. Clean and the Brawny Man, and they somehow find water and set sail for New York City (editor's note: story line transitions are completely illogical).
Charlie and the Tide Pod Factory – Here we follow a young Charlie Bucket and his Grandpa Joe as they join a small group of contest winners who get to tour the magical Tide Factory with Mr. Tide himself (I'm guessing there's some coveted instagram fodder planted in the middle of the tour). Aided by his diminutive Oompa Loompa workers (editor's note: contact legal department about what we can/cannot say here), Wonka has a hidden motivation for the tour, but unfortunately we never find that out because all the children vlog themselves eating Tide Pods and end up in the ER.
Cloudy with a chance of Tide Pods – When hard times hit Swallow Falls, its townspeople can only afford to eat Tide Pods (editor note: Tide Pods are randomly expensive, false premise). Flint Lockwood, a failed inventor, thinks he has the answer to the town's crisis. He gets seed money for a machine that converts water into food, but because he tried to pocket some capital and order the machine through a third party vendor, the machine was faulty. Instead of raining Trader Joe's freezer meals, it actually turned into a full-fledged monsoon, and due to the high volume of detergent pods within the town limits, the town was buried under suds and there were no survivors. (edtior's note: dark ending, not family oriented)
To get some sort of government funding, there will be an educational aspect in the foreward along the lines of, "Things to eat that are not laundry detergent packets.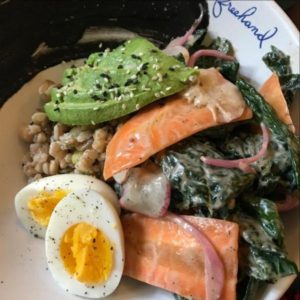 Studio
's Market Grains with avocado, pepitas, black tahini, and charred lemon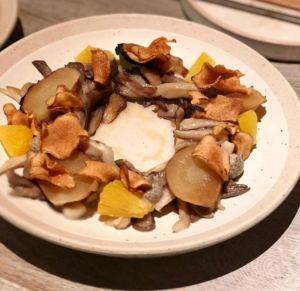 Atoboy
's Sunchoke with oyster mushroom, black truffle, and orange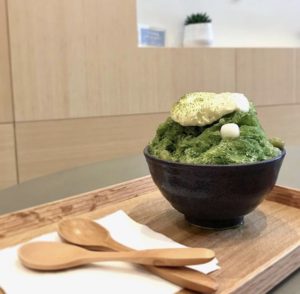 The Little One
's Matcha Kakigori (Japanese shaved ice drizzled with hojicha, caramel and lime zest) with white chocolate espuma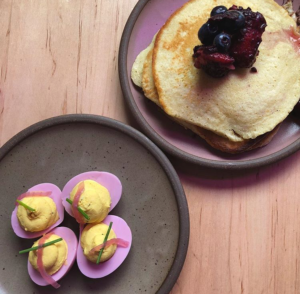 Blake Lane
's Deviled Eggs (beet pickled eggs with herb aioli) and Pancakes with marinated berries and mascarpone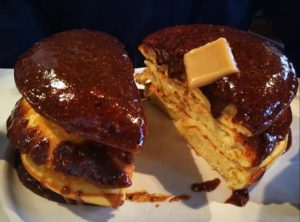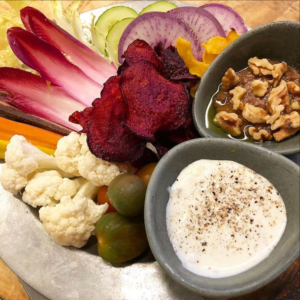 West~bourne
's The Bounty with raw and cooked vegetables, house-made beet chips, shallot labneh, and walnut bagna cauda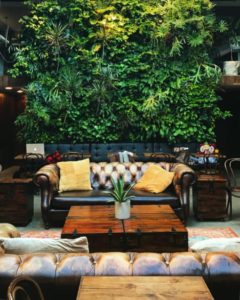 Devocion
's mind-blowing interior design that channels an adult Rainforest Cafe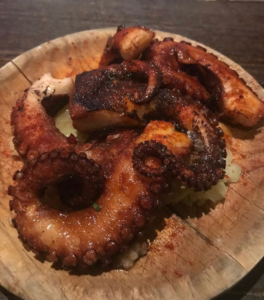 Huertas
' Pulpo (that being Octopus, Pimentón, Potatoes)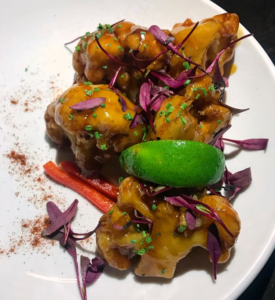 Modern Love Brooklyn's vegan and gluten-free 5-Spice BBQ Cauliflower Wings with house-made kimchi, spicy mayo, scallions, black sesame, baby rainbow carrots, and micro-cilantro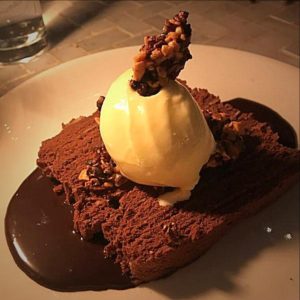 Rider
's Chocolate and Peanut Butter Mousse Cake with cocoa nib praline and crème fraiche ice cream