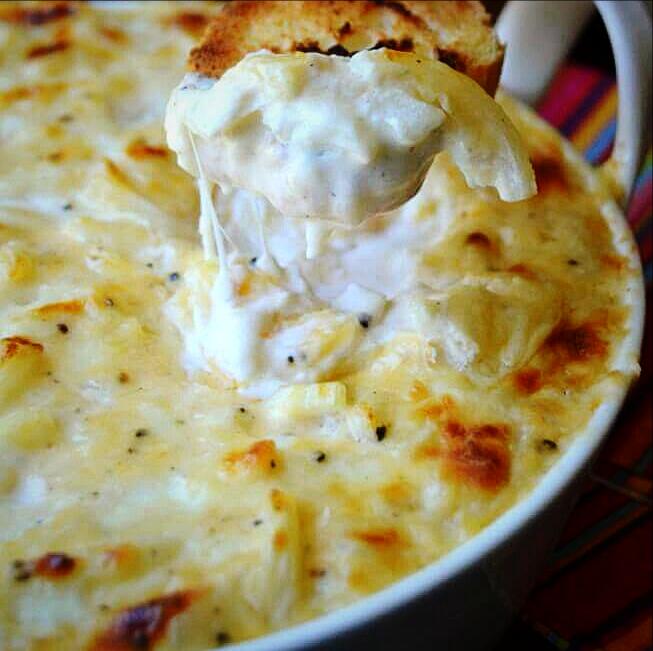 *And spend the least, do the least & care the least
As a proud member of the generation that favors the Korean BBQ truck with high yelp reviews over packing leftovers (let's be honest, who actually makes enough food/has self control to have leftovers), I'm 19 years behind in developmental milestones from where I should be culinarily. I'm confident I'm not alone.
A few years back, I had to go to this swanky potluck with a bunch of hot shots from Bon Appétit and seeing that my translatable life skills maxed out at the Tamagotchi-and-Scrambled Eggs stage, I needed help. My Aunt Patty is actually a goddess/genius/savant in the kitchen so I called her up and asked what recipe an accident prone child who likes playing with fire and forgets about things in the oven could make. Promptly she texted me her onion dip recipe. It literally has four ingredients you could buy at a bodega for less than $10 and there is no way around the fact that it will look disgusting once you mix it all up. But let me tell you, I had the most popular dish at the potluck. I beat out some kid who smoked a massive pork shoulder for like 75 hours, which I'm sure he lovingly massaged with a whole host of exotic spices and dropped $90+ on. I ruined him. Happily.
Savage Onion Dip 
2 cups sweet onion (chopped)
1 cups mayonnaise
2 cups shredded Swiss cheese
Dash (or 4) of Tabasco sauce
Mix it all together (measurements don't need to be exact so go wild with the cheese for all I care), heat your oven to 350 degrees, and cook for 20-25 minutes or until it's golden and bubbly.  Serve with whatever vessel makes you happiest.
Go impress someone you have no right impressing.