My 2020 Nonsensical Online Shopping Habits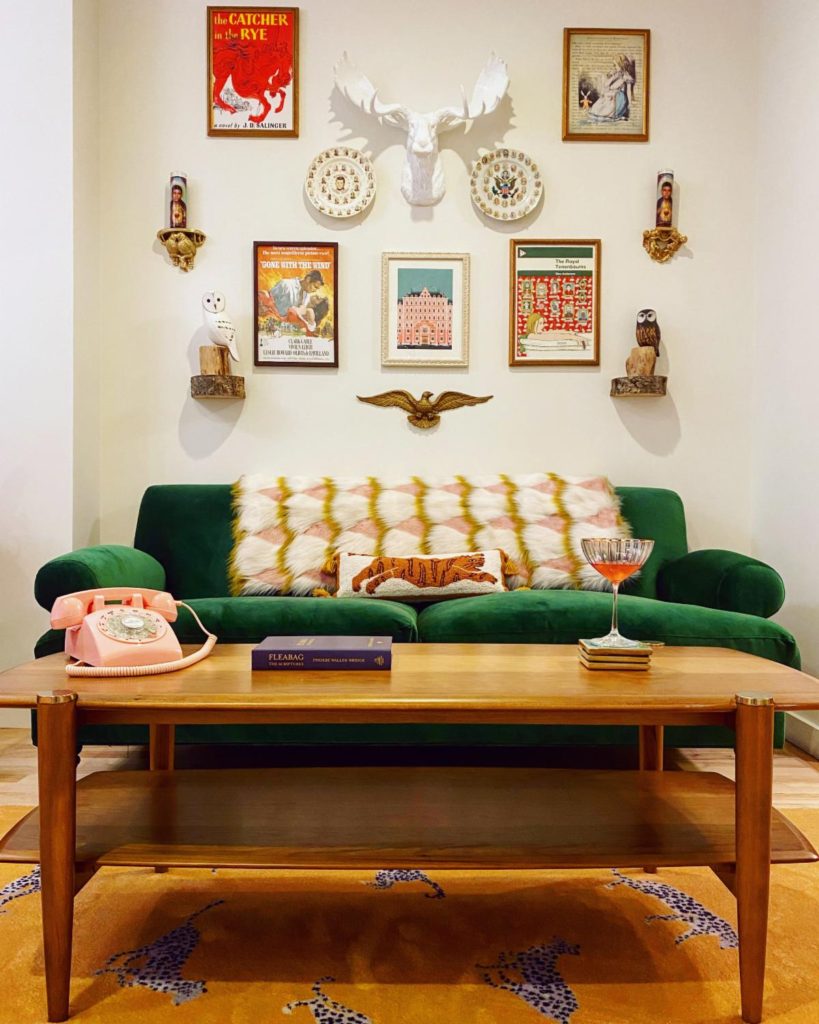 As I am the individual writing the copy for listing descriptions and sugar coating every apartment's cramped living quarters with words like "cozy", "intimate", and "efficient", the ugly truth of apartment living has come to light after our recent incarceration in our homes. The world of before, in which we would spill out into nearby bars and restaurants at all hours, has gone dark, leaving us trying to figure out how to socialize and meet new people as we crawl out from the aftermath of a total shutdown.
WELL I'M HERE TO HELP BECAUSE I HAVE THE ATTENTION SPAN OF A SQUIRREL AND THE SHOPPING TENDENCIES OF A MIDDLE SCHOOL PTA FIELD DAY COMMITTEE.
Because not everyone has a huge, suburban estate with a full-floor recreation room in the basement like your cousins in Connecticut, you have to be careful what you purchase so your apartment doesn't look like a McDonalds PlayPlace. My friends are big game people, so here are a few of our tried-and-true yet easily compact games to keep the party alive in this post apocalyptic world:
*opens up Amazon Order History*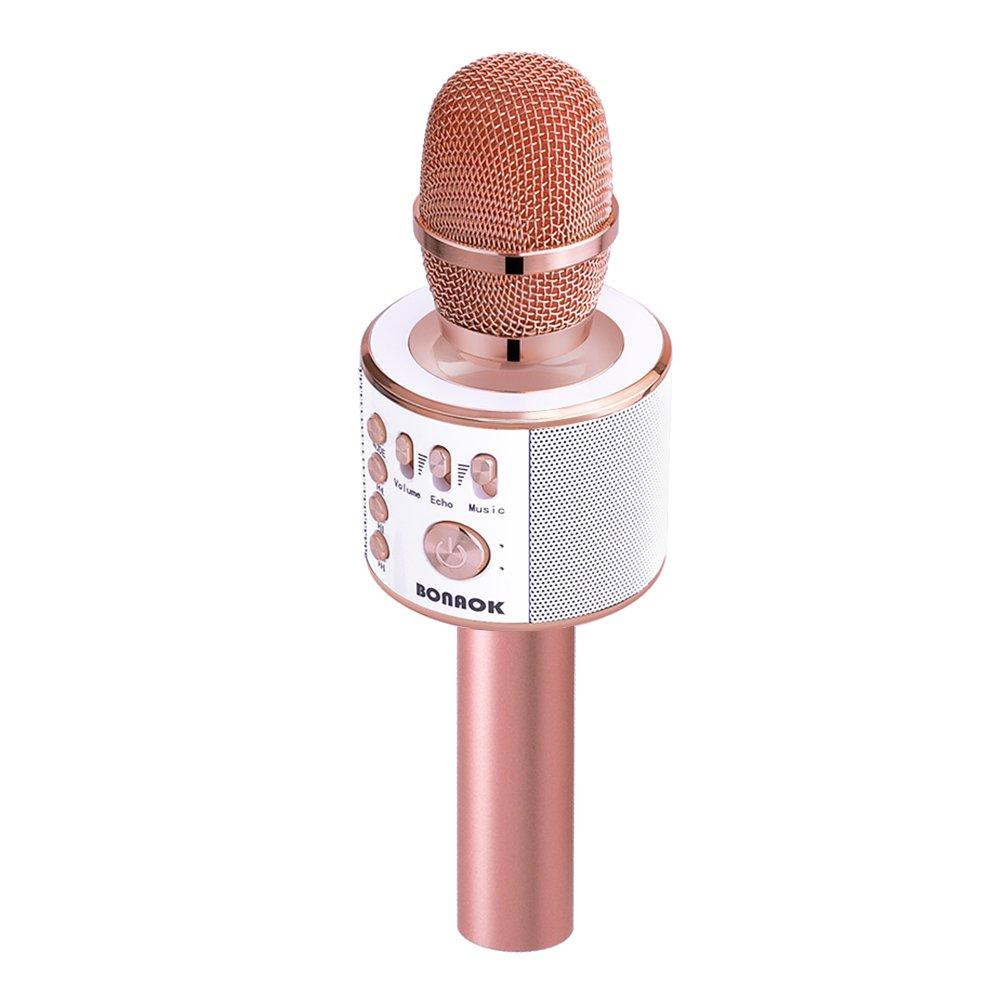 With karaoke bars still closed, the BONAOK Wireless Bluetooth Karaoke Microphone allows you to hook up to your phone, play any song your heart desires, and thoroughly piss off the loved one you're cohabitating with at all hours of the day. Great party game: dig out the wired headphones you have deep in a desk, have someone put the headphones on and connect them to the microphone, and then the crowd picks the song that only the person on the mic can hear, which they have to sing along to for the entire room.
Surefire crowd pleaser: Celine Dion's "It's All Coming Back to Me Now"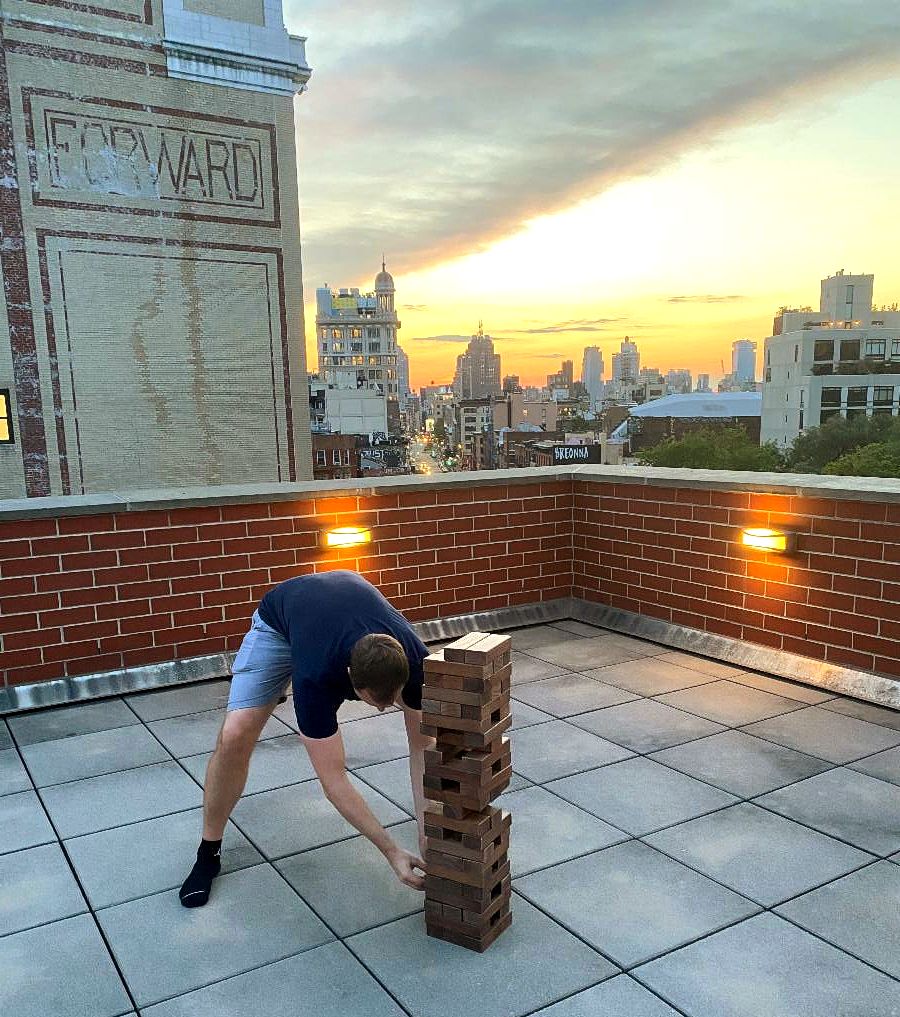 If you have a terrace, any access to common outdoor space, or flooring in your apartment that has seen better days, here's an easy purchase that somehow never gets boring, gets you mildly active while drinking, and is competitive without risking you tearing an ACL. Giant Jenga is your Honey-I-Shrunk-the-Kids version of a classic and a must have in these most unprecedented times (the things I tell myself to justify my purchases).
Our model in the photo is 6'4″ for scale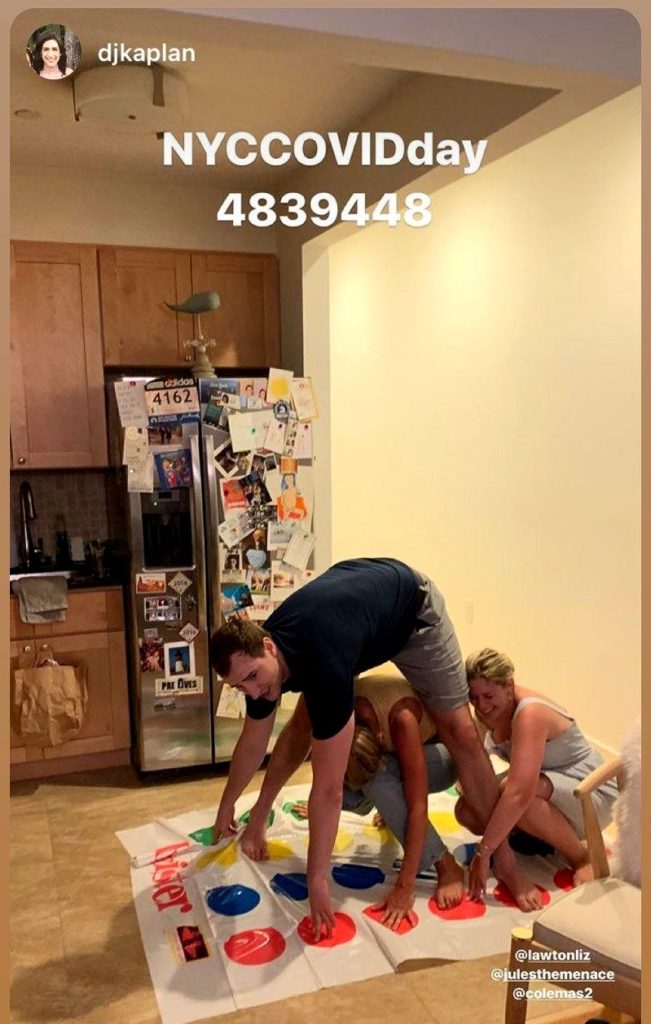 Onto a childhood game that can cause severe injuries if you drink too much and forget that you're not under 5″ tall anymore: Twister. Twister is one of the rare games from our youth that changes drastically as we age: you go from being so tiny and nimble that 8 of you can easily play at once, to your teenage years where hormones are raging and brushing up against someone is scandalous, to being 30+ where it's total chaos with three adults on the same board as knees audibly crunch and everyone gets acid reflux from leaning over for too long.
But like everything, it's much more fun with alcohol involved and arguably more enjoyable for those spectating.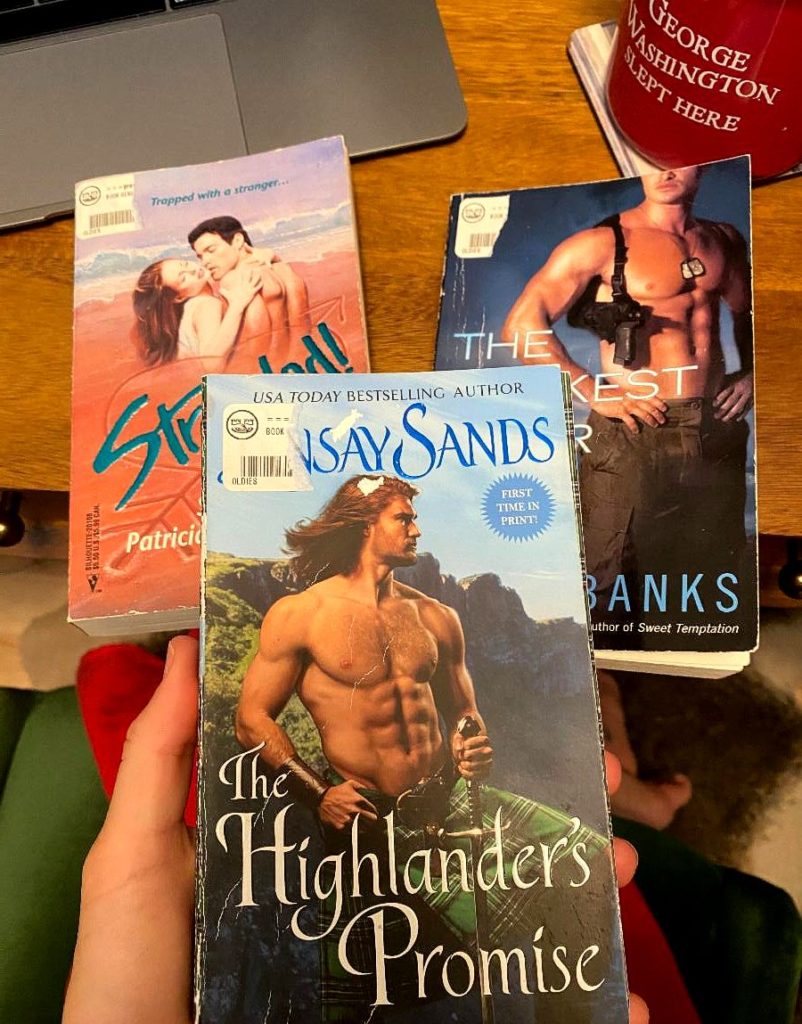 Last and surely not least, a new group favorite after someone spotted the pile of trashy adult romance paperbacks I got in a lawless care package during peak-quarantine: group popcorn-style-reading adult romance novels, but only the most (how to say this professionally..) wonderfully verbose and downright carnal passages you can find.
Feel free to peruse Amazon's extensive library here and pick a few gems – don't let all the chests, abs, and backs on the front cover fool you…this is true literary gold. 
If you're feeling aspirational, go on Ebay, find the ugliest 1980s formal gowns you possibly can (judge sizing off measurements; a 6 in 1970 is really a 00 now…great for the self esteem), and either have a crawl between bars that will give you roadies or simply throw a prom after-party in whoever's apartment you can.