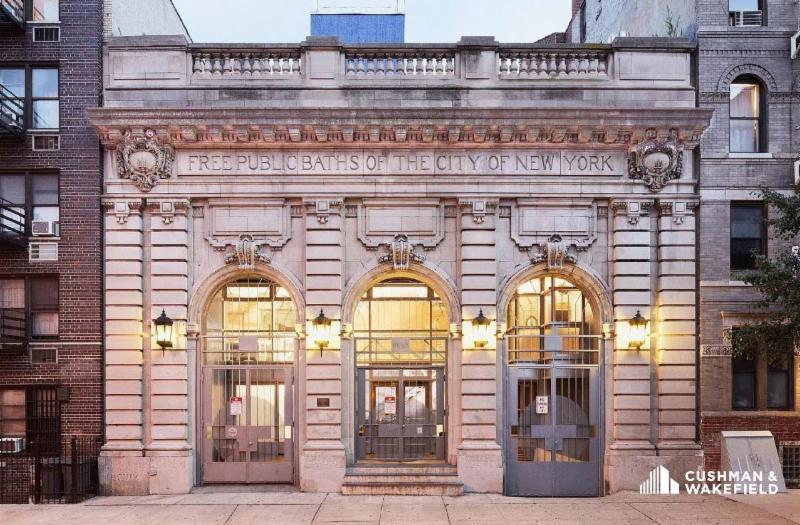 "Oh, that colossal Roman Bathhouse that takes up 4 lots."
538 East 11th Street
 – Insane converted bathhouse that now stands as a multilevel studio, event space, private residence townhouse
Price: $19,950,000
What you're getting:  This one-of-a-kind residence was built in 1904 as a public bathhouse and was converted into a high-end studio in 1995 by a Pulitzer Prize winning photographer. The ground floor features 20-ft ceilings, oak floors, exposed brick, antique frosted windows, blue glass tile, and glass block skylights with electric black screen shades. The residence possesses 16-ft ceilings, oak floors throughout, antique ceiling light fixtures, a kitchen with granite and stainless steel counter tops, and a sun drenched 2,200 ft² outdoor deck.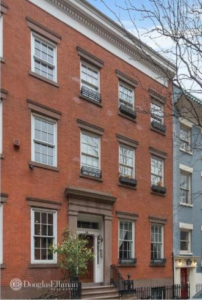 Price: $12,000,000
What you're getting: This stunningly renovated 20-ft-wide Greek Revival townhouse built in 1843 has 20 rooms, 6 bedrooms, 5 bathrooms and 7 fireplaces on 6 levels. Currently configured as a two-family house, but easily converted to single family use, this property has approximately 6,000 interior square feet and over 1,500 square feet of sunny, south-facing private outdoor space on 4 levels.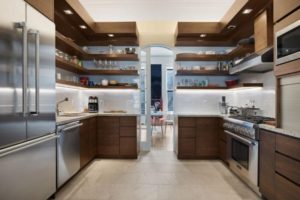 Price: $4,650,000
What you're getting: This 6 bedroom home retains many of its original architectural details, including intricate plaster details and multiple operable fireplaces and marries such with high end renovations and top-of-the-line appliances. It is currently configured as a two family home, with a garden unit that can provide substantial income generation.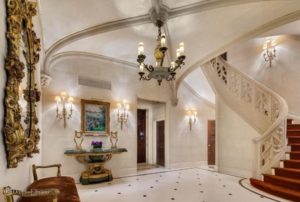 Price: $39,000,000
What you're getting: Located on a premiere Park block between Fifth and Madison Avenue, this palatial 24-ft wide limestone home has undergone a complete and custom renovation and boasts 13,300 ft² of interior space, 2,200 ft² of exterior space, soaring ceilings, large-scale rooms, and beautiful light.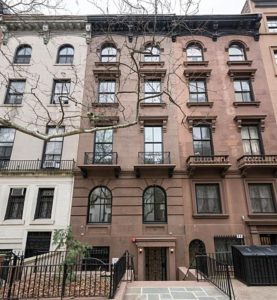 Price: $8,900,000
What you're getting: This gut-renovated, 20-ft wide, 19th century townhouse boasts 5 bedrooms, 7 bathrooms, elevator access to every floor, custom millwork, high ceilings, wide plank white oak flooring, a 2-story atrium crowned with a huge skylight, 1,500 ft² of private outdoor space, and an additional 1,000 ft² finished basement with spacious second laundry room.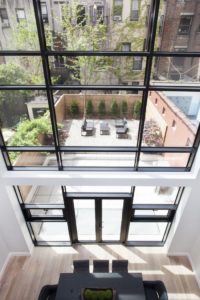 Price: $15,950,000
What you're getting: This sun filled, 20-ft wide, 8,500 ft² townhouse embodies the essence of modern urban design with loft-like open spaces and 22-ft-high double height rear windows, further accentuated by 1,800 square ft² of outdoor space, which includes a landscaped garden with gas grill.