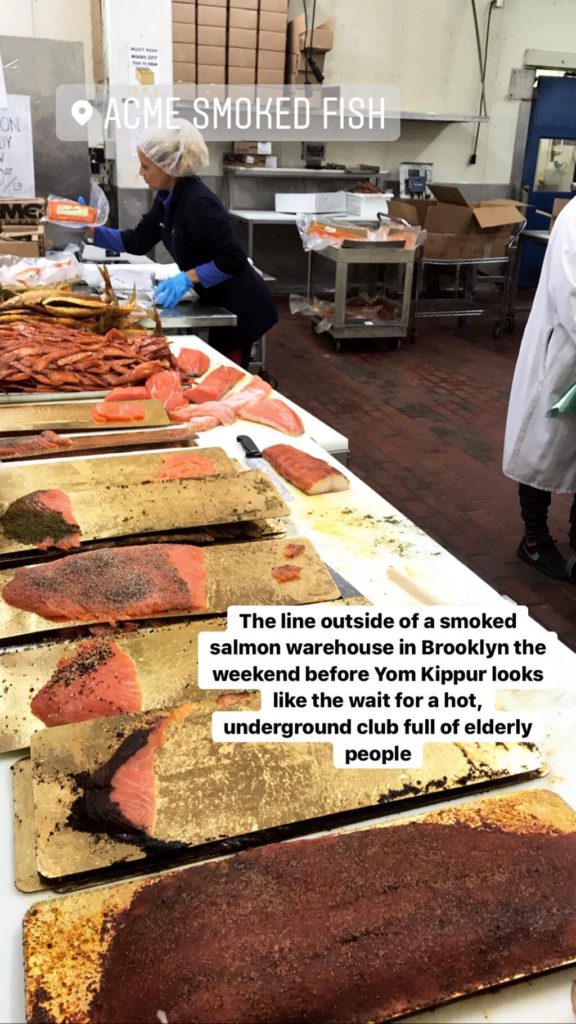 Frugal Fish Friday at Acme Fish Co.
There are some foods that have a universally polarizing effect. You either absolutely love it or vehemently hate it.  Staples like eggs, apples, bread, and chocolate run the full range of the emotional spectrum for most. But it's the odd foods like black licorice, olives, oysters, wasabi, and pineapple on pizza that throw people into camps more divided than our country is going into 2020.
So I am obsessed with smoked salmon but know there is a very vocal population out there that feels less enthused about the fishiest preparation of fish that coats your hands with a fish oil that is impossible to wash off your hands. If you self identify with that group, skip ahead to the next bit. If you too could knock out your weekly allocation of sodium in one sitting with a half of a pound of nova lox, welcome to heaven.
At 30 Gem Street, in the warehouse area of Greenpoint, Brooklyn, you'll find ACME Smoked Fish Co, New York's finest premiere fish purveyor, responsible for supplying smoked salmon to Russ & Daughters, Barney Greengrass, and Sadelle's to name a few. While this is a private wholesaler, on Fridays they open to the public for Fish Friday, where us normal peasants can buy all different cuts and preparations of smoked fish at the wholesale price. Aka, an absolute fraction of what any restaurant or upscale grocer like Zabar's charges. 
How big are these savings? Zabar's is a premiere grocery store, but keep in mind the prices here are cheaper than what you would pay for a side of smoked salmon in a restaurant. Regardless…one pound of smoked nova lox at Zabar's is $55 a pound…you're paying $15-18 a pound at ACME Fish Friday. Insanity.
I went recently "for this newsletter" but let's be honest – I went so I could rationalize buying 4 pounds of lox that I would have to eat within 5 days before it went bad, which I'm well aware is just a self-induced food challenge. So here we go: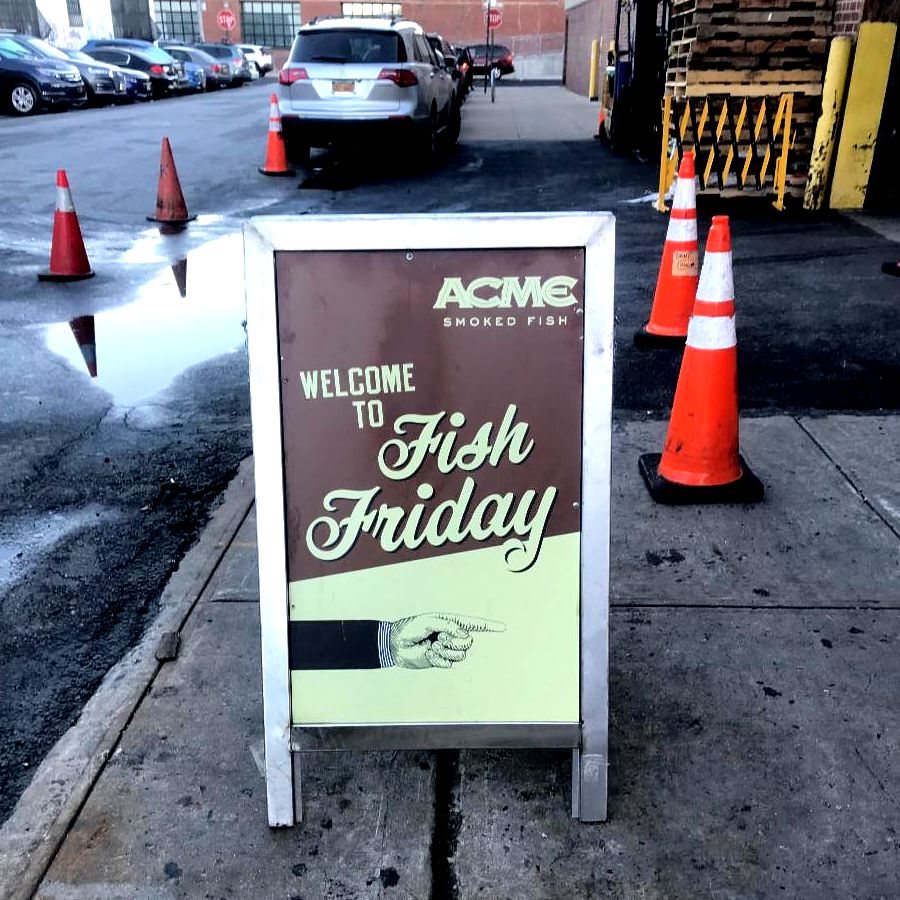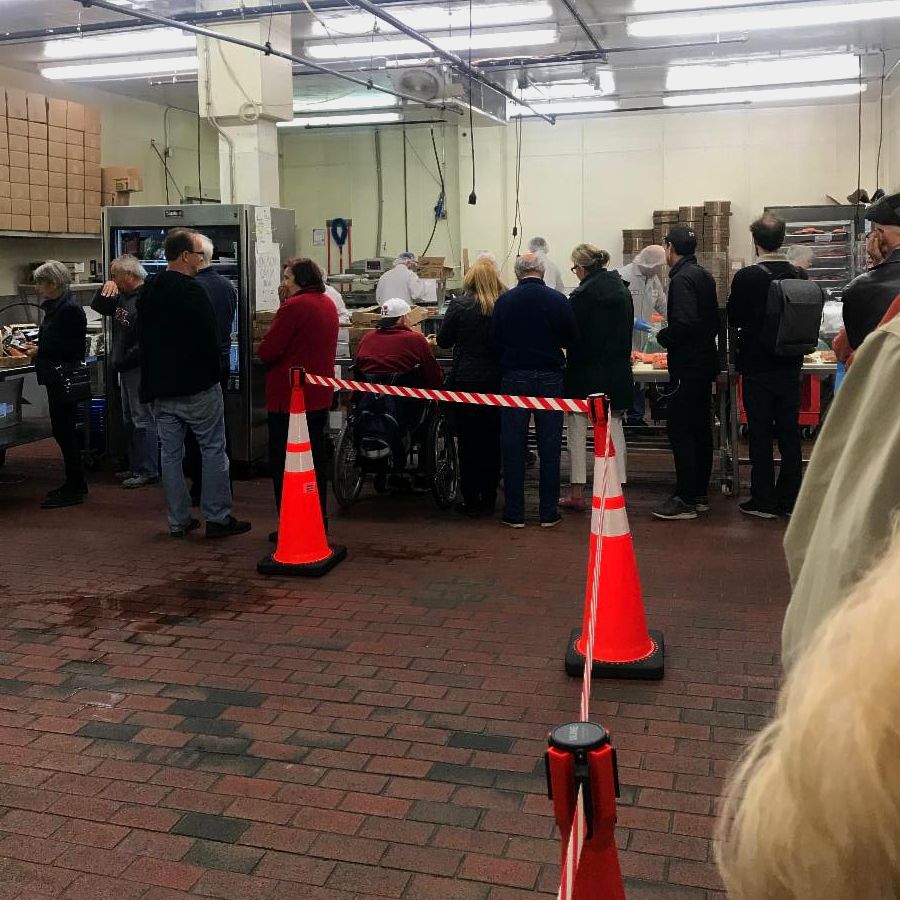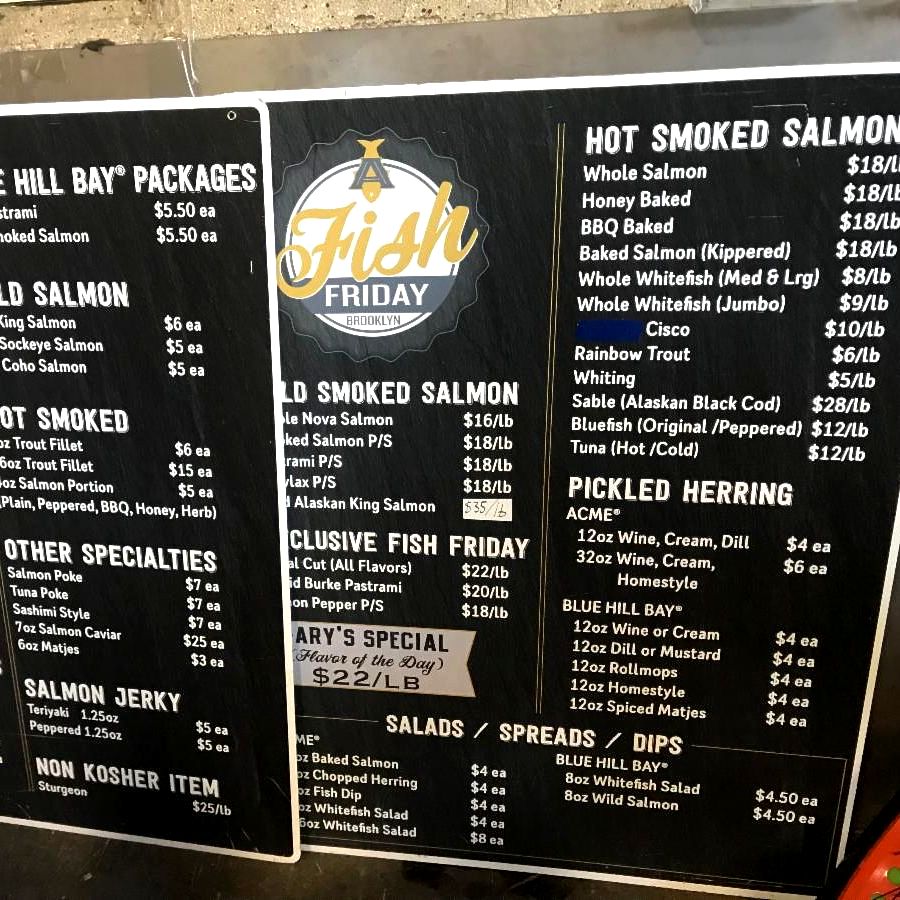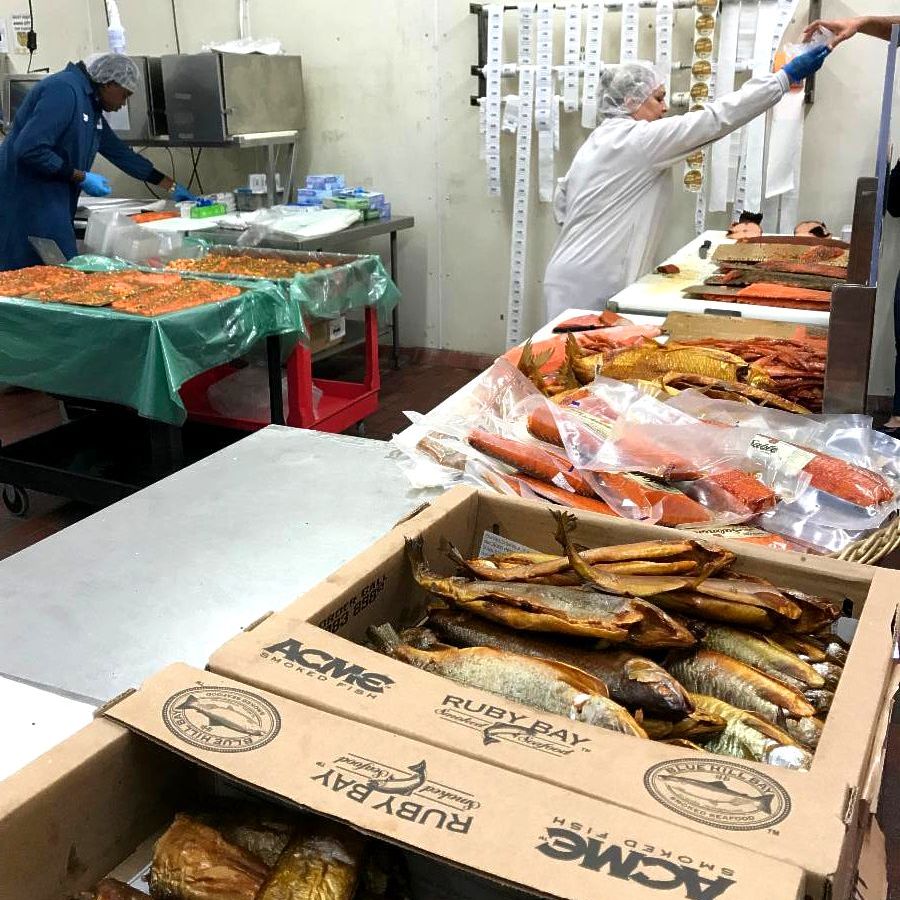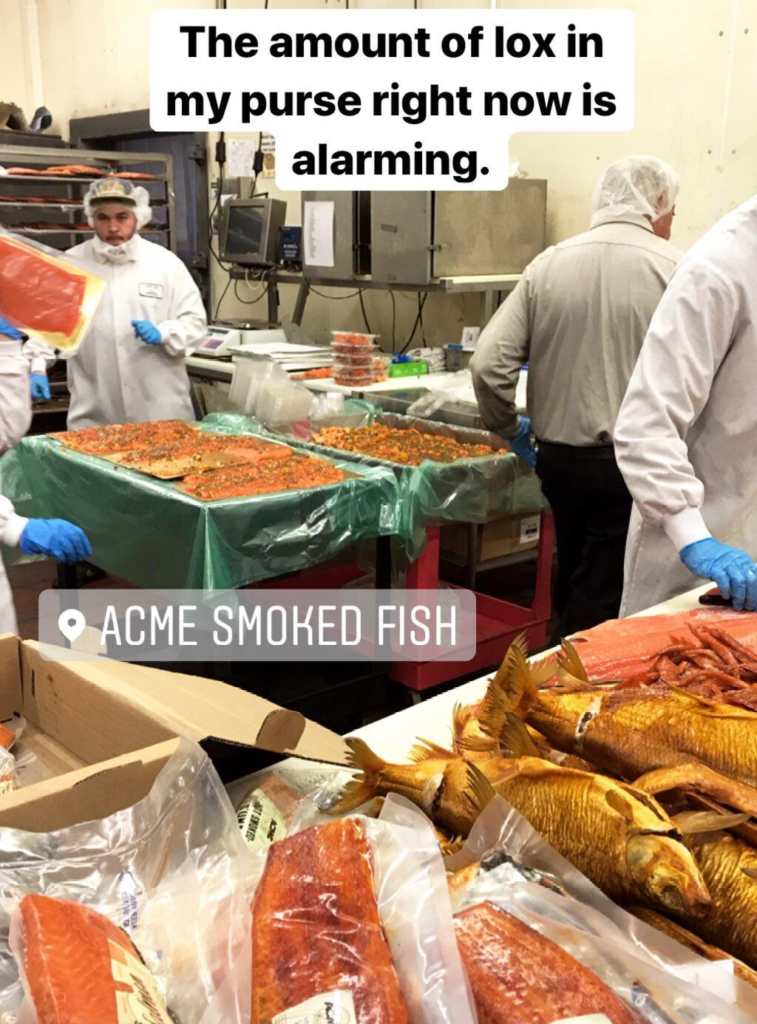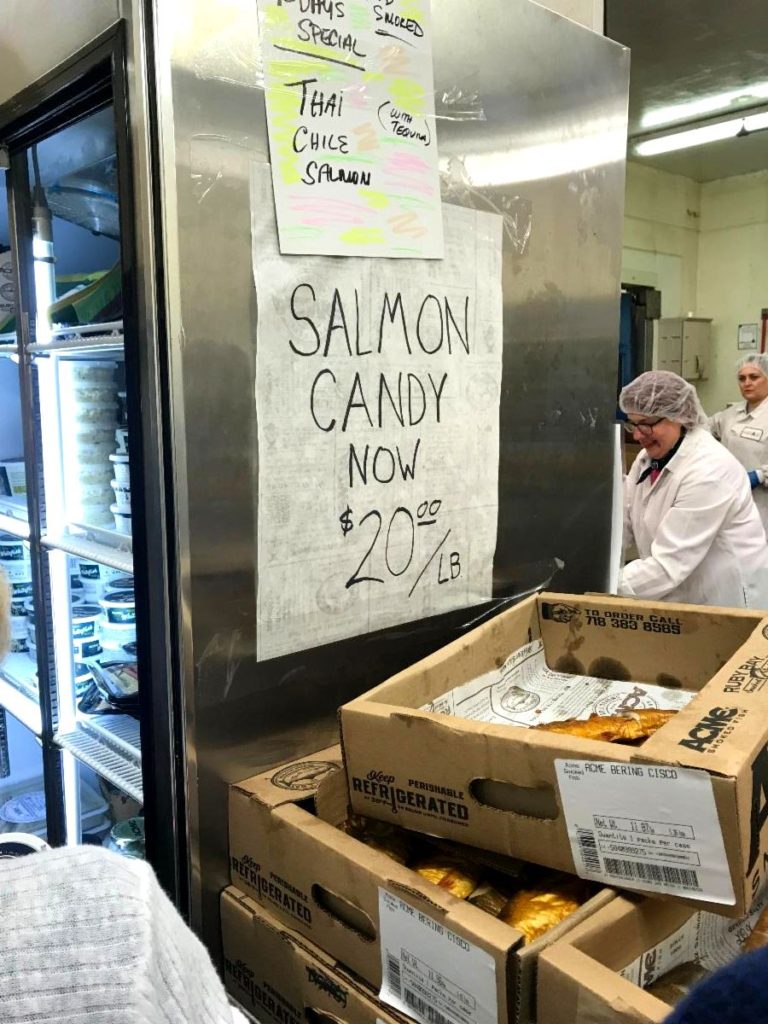 If you decide to go and end up seeing me, please turn a blind eye because no one should ever hope to witness yours truly in this warehouse, alone, in full form. No one.