The Chinatown Slushee You Never Knew You Needed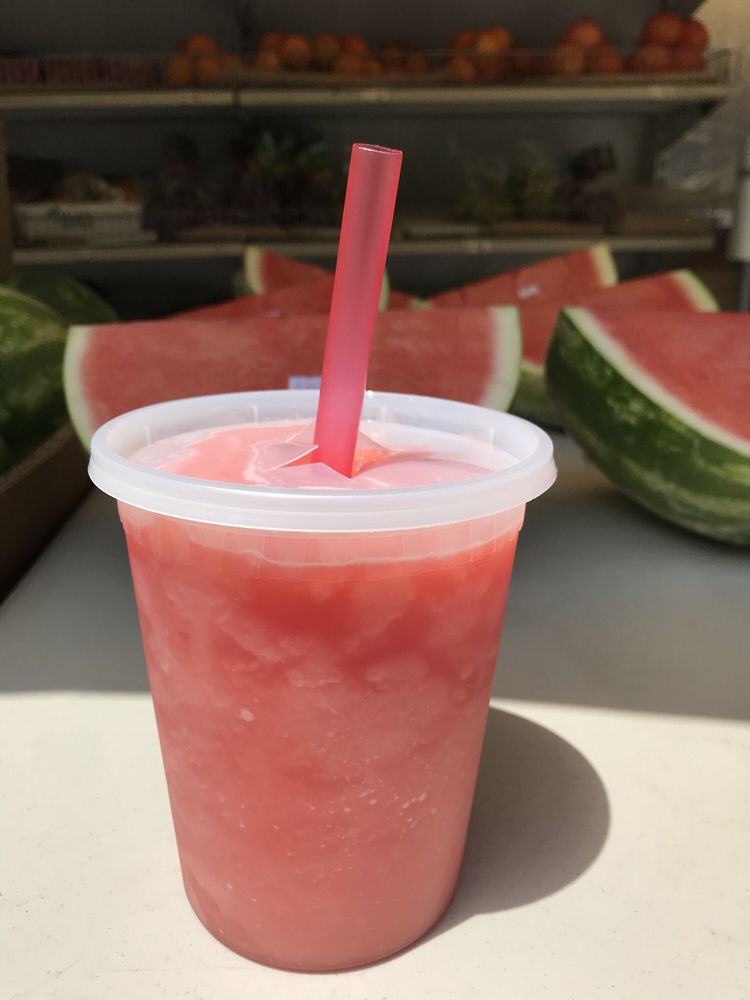 Anyone who knows me, has worked with me…honestly has spent over 2 minutes with me, assuredly knows that I adore my neighborhood. I'm in the Lower, Lower East Side, which is the Bermuda Triangle of New York City. There is a palpable level of controlled chaos at all times. Nothing makes *total* sense and it is the most random amalgam of ethnicities, socioeconomic groups, and human beings. But what comes with anarchy is the promise of unprecedented flashes of brilliance.

On that note, I decree that my neighborhood is hiding one of Manhattan's best-kept secrets – the fruit slushee from Shan Fu at 1 Essex Street. The unassuming store front has all the quintessential elements of a New York bodega: zero signage, an overweight cat who always seems to have squeezed itself into produce like an Anne Geddes baby portrait, poorly draped tarps protecting the curiously impressive flower arrangements from wilting, and a lingering musty smell that's either from the cardboard of a 15-year-old box of cheerios slowly disintegrating or the unspoken of and ignored fact that the store is frequented by mice.

Once inside, you'll a find written sloppily on a white board, a list of a dozen fruits and two sizes, regular ($3) and large ($5). While they're best known for the watermelon flavor, as heralded by the red smoothie cup on top of a 4-foot tall pop warner trophy proudly displayed outside, every flavor is incredible. The family-run bodega makes every slushee with care and with simple and real ingredients. With fresh fruit and a handful of ice, they blend these bad boys up and for a crisp $5, you'll get 32-ounces of bliss. While I know this is late in the summer to be dropping news of this icy quencher, I am so confident in this claim that if you go to this bodega, are unsatisfied with your slushee, email me, and I'll refund your lost time.