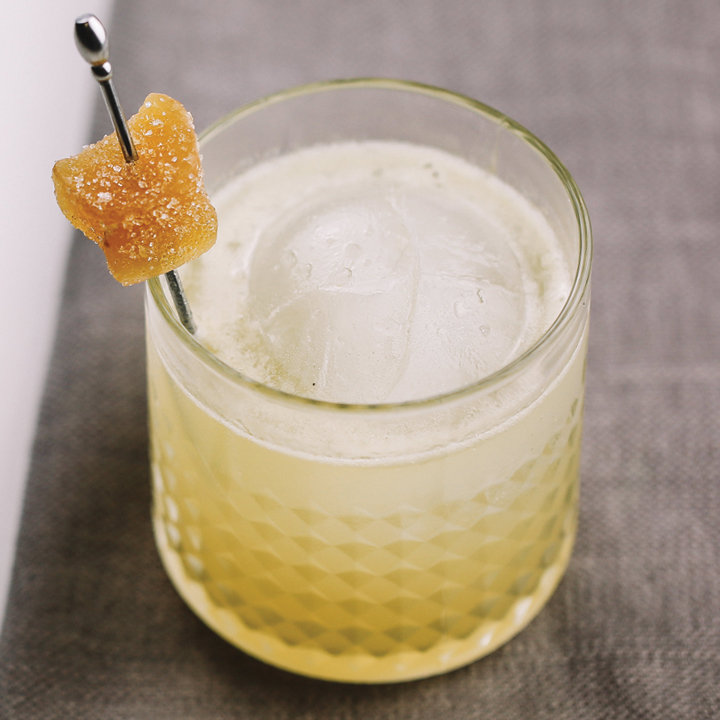 The Penicillin: your new, no nonsense, back-pocket recipe
I am not one to create food and beverages for myself. My ideology is that there are experts for that. My short list of culinary accolades peaks at an excellent bourbon Manhattan, killer guacamole, and my 
Aunt Patty's cheese dip that has been known to move grown men to tears
. When it comes to cocktails, you can have the shakiest hand-eye contact and still pour a proper Gin and Tonic; however, having an ace card, grown-up cocktail in your back pocket can be a situational Hail Mary Pass.
a 
My discovery of the Penicillin dates back to last year. Two of my best friends live around the corner from the West Village frat nest known as 
The Spaniard
 and our Sunday winter tradition became a lazy afternoon of anywhere between one and five Penicillins and general life contemplation. The conversation takes on a whole new personality around cocktail #3 and Monday is kissed goodbye at #5.
The Penicillin was created by a New York bartender in 2005 and it resembles a smoky and chilled version of your traditional hot toddy, as it's comprised of scotch, honey-ginger syrup, and lemon. Your true Sunday Hair of the Dog when you don't know if you're hungover or coming down with the flu. But regardless, it's a delicious, easy-to-make, deceivingly strong, and impressive fall-into-winter cocktail to flex your plebeian mixology skills.
The Penicillin
For the Honey-Ginger Syrup (makes about 1 1/2 cups)
1 cup honey
1 (6-inch) piece ginger, peeled and thinly sliced
a
For the Cocktail
2 oz. blended scotch
3/4 oz. fresh lemon juice
3/4 oz. honey-ginger syrup
1 1/2oz. Islay single malt scotch
Candied ginger, to garnish
a
Instructions
Make the honey-ginger syrup: Combine honey, ginger, and 1 cup water in a 2-qt. saucepan over high; boil. Reduce heat to medium and simmer 5 minutes; chill overnight, then strain, discarding solids.
Make the cocktail: Combine blended scotch, lemon juice, and syrup in a cocktail shaker filled with ice; shake vigorously and strain into a rocks glass with one large ice cube. Top with the single malt scotch and garnish with candied ginger, if you like.
a
Someone please sponsor me. I only need one distillery, I don't care what spirit – just give me a gold star, a handle, and a purpose.