"But we're fine with a basement apartment and the price is so low, what do you mean my return is limited?"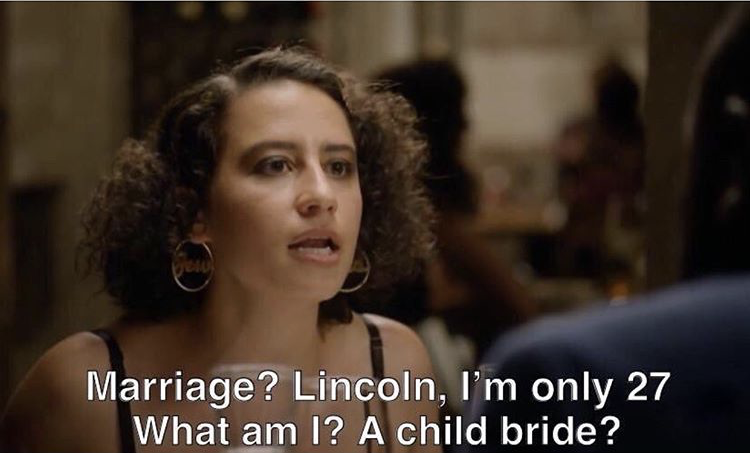 If I have an idea that my subconscious recognizes is bad, I have to actively talk myself out of whatever is brewing in my head, understanding that I'm speaking with a very small element of my personality that is a chaos-loving, attention-seeking, rogue Disney Princess who believes that a gown qualifies as business professional attire. While unable to be killed, she's usually pacified.

Relating this to real estate, while all properties have their pros and cons, some homes have some not-so-wonderful permanent elements that you inherit. Those which are unchangeable you have to thoughtfully consider as they will eventually effect resale. While you should always look at the big picture of the listing, you will find yourself analyzing the cons under the lens of what you can and cannot personally live with.

Now some of these cons are weighty and while you, the buyer, may be ok with it for your own personal enjoyment, that's where I come in as your shadow whispering, "Hi, yes, um…but….to sell it in the future you have to find someone to buy it…"

Take a ground floor apartment. Basement and street level apartments are notorious for being dark, have lower ceilings, and are flush with the street or can be subterranean. However, the price reduction offered to the buyer due to these factors is substantial because most people do not want to live in that setting. To those who don't mind this arrangement and see this as way to afford living in a particular neighborhood, that's great. But when you go to resell, the resale price will be capped as the pool of buyers who would also consider this an asset are limited.

So today we're going to talk about some unchangeable aspects of properties to thoughtfully consider before inheriting them as your investment piece.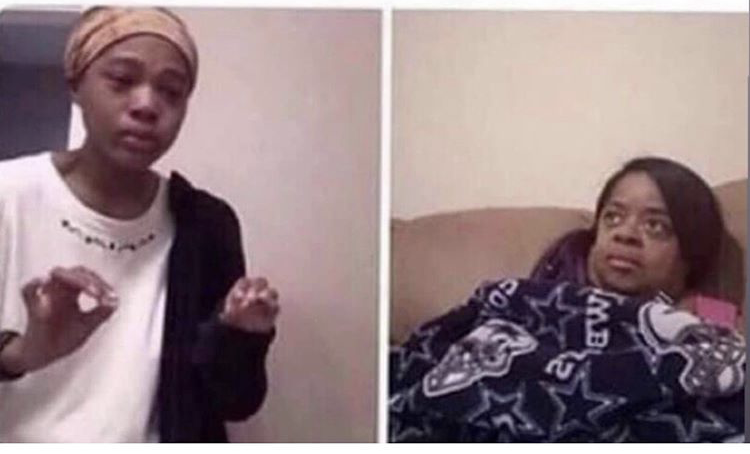 1. Low floor apartments, meaning the 2nd floor or lower Basement, ground, 1st and 2nd floor apartments qualify as low floor. You will see pretty substantial price reductions for these floors, as some of the characteristics of these apartments are ones that will be a bit tricky to convince an incoming buyer of. That list includes: street noise, little to no natural light, low ceilings, questions of safety being located at street level, and proximity to the building's trash receptacles if the unit is front facing ground floor.
2. Very little to no light in the apartment If a unit is a low floor or facing another building/large structure, there is nothing you can physically do to improve the natural light situation. Light is an "intangible amenity" people pay for and units without light reflect that reduction in the price tag. Most people request some level of light and I've personally seen lack of natural light be a deal breaker for many.
3. A high floor walk up So while many New Yorkers are in some semblance of shape due to how much we walk and we've all rented 4th/5th floor apartments during our time here, high floor walk up as a purchase are just not for everyone. Many of the best locations in the city have walk-up, tenement style buildings only, which people do understand. But for people with children, strollers, or health problems, walk-ups are off the list. This isn't hugely limiting as to what size buyer pool you have when you go to resell, but it is just something to consider when looking at the full picture of your investment. Walk-ups do mean lower maintenance costs though (think – no carrying costs for elevators and doormen) so a lot of people are willing to trek up a few flights for a lower carrying cost and also the added light.
4. A high maintenance Before you buy into a property with a super high maintenance, you should thoughtfully consider what you're inheriting. Some sellers try to offset the high maintenance by offering a lower price (which you would reciprocally have to do if you bought into the building as well) because maintenance fees rarely go down. If it's a coop – even if the underlying mortgage gets paid off – rising costs of doormen salaries, utilities to run the building, property taxes, etc. will keep that monthly cost stable, if not rising. Keep in mind, most potential buyers have restrictions on how much they can afford monthly. On top of their mortgage payments, these high monthlies will also make the debt-to-income ratio and post closing liquidity qualifications required by coop boards more intangible to some.
5. A built-in Murphy bed STOP TRYING TO MAKE MURPHY BEDS HAPPEN…THEY'RE NOT GOING TO HAPPEN.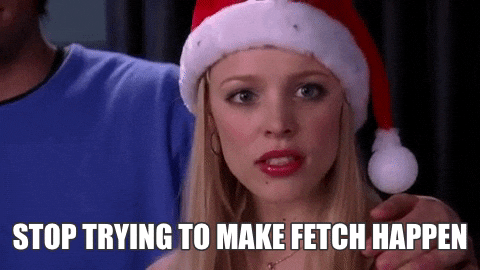 But everyone hates Murphy Beds. They're horrible and should be outlawed.
6. Studios in general I always counsel people who are buying to try to pick a space that they could comfortably see themselves living in for 4-6 years, which is the usual time frame you need to own before seeing appreciation. You ideally want to find a space that you can grow into. Studios, because they can be hard to co-habitate or start a family in, are tricky investments unless you plan to sublease your unit. If you're going to buy a studio, I would recommend to make sure there is some separation of living and sleeping space just to maximize the livability of the unit.
7. Little to no closet space For anyone else who has 20+ past Halloween costumes in their apartment…*crickets*…you'll understand how important closets are. There's only so much you can hide under your bed and make up for with free standing armoires. Very minimal closet space is a huge turn-off for all buyers, regardless of their hoarding habits.
8. A building with poor financials A building that finds itself in a tough financial spot – be it the underlying mortgage is massive or the building reserves are low – is something to just think about before buying into that situation. A building with low reserves will call for assessments or an increase in maintenance to help gain some traction, and if the maintenance is already high to begin with, you may be in for another bump. You'll get all financial color during due diligence but just consider the gravity of any financial red flags before you commit.
9. A master bed that can't comfortable fit a queen or king sized bed With the price per square foot in New York being astronomical compared to most other parts of the country, you can assume the apartments are small and space is limited. You always need to give and take with regards to what are the more spacious elements of the apartment but the one place you cannot skimp is the bedroom. Most people have queen or king sized bed plus furniture, particularly armoires/dressers if the closet space is lacking. So while you yourself may be fine with tighter quarters, the majority of your audience when you resell will not be.
10. Land lease buildings in general Going off that high maintenance thing, if you see a crazy high maintenance and then the designation of it being a land lease building, BOOM another red flag. A land lease is when the building doesn't own the land it sits on but rather pays rent to an independent owner, payment of which is collected through additional maintenance charges. Lease terms run from 50-99 years and theoretically if the coop doesn't renew its lease with the owner, everyone flat out loses their property and is evicted. This has never happened…but it's a logical possibility. Land lease properties are about 20-30% less than comparable home due to high maintenance fees and risk. In addition, banks are very apprehensive to lend in them due to uncertainties of the ownership. Also if the lease expires in 20 years or less, a bank will not give a 30 year loan. These properties are still regularly bought and sold, just with more apprehension and extremely thorough due diligence.
11. HDFC coopsA while back I wrote about HDFC coops because enough people got overly excited about them out of the gates that it needed to be addressed. Buyers in HDFC's must meet strict income caps either tied to the area median income or a formula based on the apartment's utilities and maintenance fees. They also ensure that the purchase is a primary (and often only) residence. So with income capped, a buyer will rely on assets/gifts to make the purchase, as these are not restricted.While their competitive price tags will 100% pique the interest of investors, by no means is this recommended for serial movers or buyers hoping to profit from their real estate investments in the short term. Most HDFC's have an extremely high flip tax in order to discourage investors from flipping the property, which averages at 30% of the purchase price. While there aren't restrictions set on the resale price, the income restrictions and flip taxes are the drivers keeping the price tag low.Conclusion: hard to qualify for to purchase, exceptionally hard resale, massive flip tax, terrible for an investment.
12. A far walk from public transit opportunities While I personally love walking, I know that the same cannot be said for the majority of people. Particularly if you're in nice business attire and the weather is not favorable, having a 15-minute walk to the closest train is a toughie to commit to. Most individuals do prioritize proximity to public transportation options and while a stunning apartment at a great price could make them reconsider, an easy commute is hard to pass up.
13. Low ceilings Now we're not talking about 6-ft ceilings, but the lower the ceiling, the smaller the space will feel and the less attractive it will be to incoming buyers. Low ceiling height can be very detrimental to the overall feel of a space, regardless of the foot print, so while you may be fine with it, the general public perceives it as a limiting factor.
14. No subleasing at all or very strict subletting policies So subleasing varies between coops and condos, as we've discussed in prior newsletters. With condos, you have unlimited subleasing from day 1, which is why that form of ownership is so favorable amongst investors. For coops, due to the more restrictive ownership policies, many have limited subleasing; e.g., only 2 years out of every 4 years; only 2 years in their entirety of an owner; or no subleasing at all. Again, while you may be fine with no subleasing and it will probably lend itself to a better kept building since it is majority/all owners occupied, most people want some option in case they ever need to exercise the ability to sublease.
15. Bathroom through the bedroom While this layout happens frequently and sometimes it's just the reality for a great apartment, if the only bathroom is through a bedroom, you have to consider that from a privacy and general annoyance aspect. If you have guests over and they're constantly traipsing through your bedroom, it will inevitably become a sore spot. Again, this is a common layout so not the most avoidable, but just something to consider when you're looking at various apartments and floor plans.