Digestible Real Estate News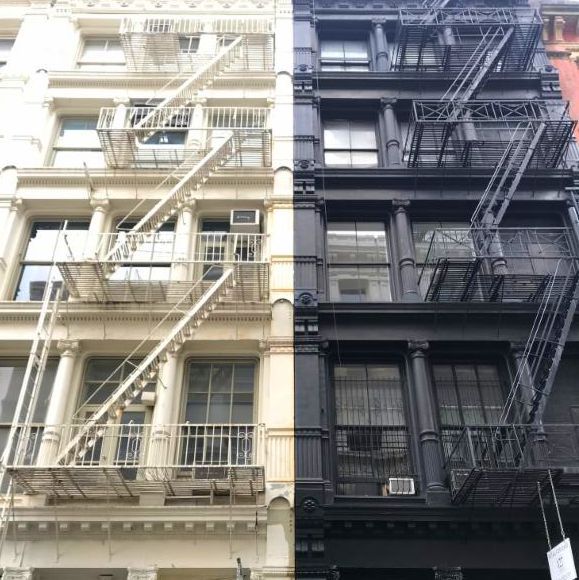 We're keeping this recurring piece to do a bit more for those genuinely interested in New York real estate, not just food porn, and give my LinkedIn designation a little luster.  Taking a note from the easy to absorb nuggets of information in MarketSnacks' newsletter (blanketed with this unshakable food theme), here are your RealEstateSnacks so I can make this newsletter tax deductible. 

1. Welp, it was too good to be true. Amazon decided to cancel HQ2 in Long Island City, prompting politicians to start pointing fingers and leaving New Yorkers questioning who won, who lost, and what could've been. While the tech giant would've brought 25,000 jobs and $27 million in tax revenues to the city, the main points of contention were the $3 billion dollars in subsidies being handed over and the fact that Amazon is anti-union, which is against the grain for a lot New York workers. Politicians are going bananas right now and the aftermath is having a major ripple effect in real estate markets that predicted massive change with the headquarters. Here's something that politicians could put that extra $5 million dollars into…

2. After the most insane, $238 million dollar record-setting sale for the most expensive home purchase in the United States, a heated discussion has begun as the new owner (who paid in cash) won't be using this as a primary residence – should there be a pied-a-terre tax? This is stemming from the fact that the new owner of this pricey piece will pay zero income taxes on this apartment since it's not his primary residence. A proposed graduated tax on pieds-à-terre costing $5 million or more could generate at least $665 million in revenue for the city each year. These buyers currently do not pay local taxes and they also pay significantly less in property taxes.

3. Surprise, surprise, surprise…if the city properly funded and implemented the critically needed modernizations on the MTA, New Yorkers would save millions of hours annually. WHY IS NO ONE DOING ANYTHING.  The Fast Forward Plan would take 10 years to fully implement and cost the city a cool $40 billion, however would save the average New Yorker anywhere from 36 to 110 hours a year in their travel time. Of course no one wants to pay for this, as things like congestion surcharges are getting shot down, and no politicians want to be responsible for the initial inconveniences so will this ever get truly completed…? 

4. In a reflection of how last year's market ended, it's very fair to say that the New York Real Estate Market is in a 'reset mode'.  Looking back at Q4, it's a different story for sellers than it is for buyers. For sellers, median prices have dipped below $1 million for the first time since 2015, number of closed sales has decreased, inventory is up, and apartments are spending more time on the market. For buyers, this means more options, less bidding wars, better prices, and just more time to make a thoughtful and concerted decision. Now reminder, this is for the market on the whole. The first-time-buyer market is starkly different than the high end luxury market regarding trends but high level, if you're looking to buy, this year couldn't be a better time.