Digestible Real Estate'ish News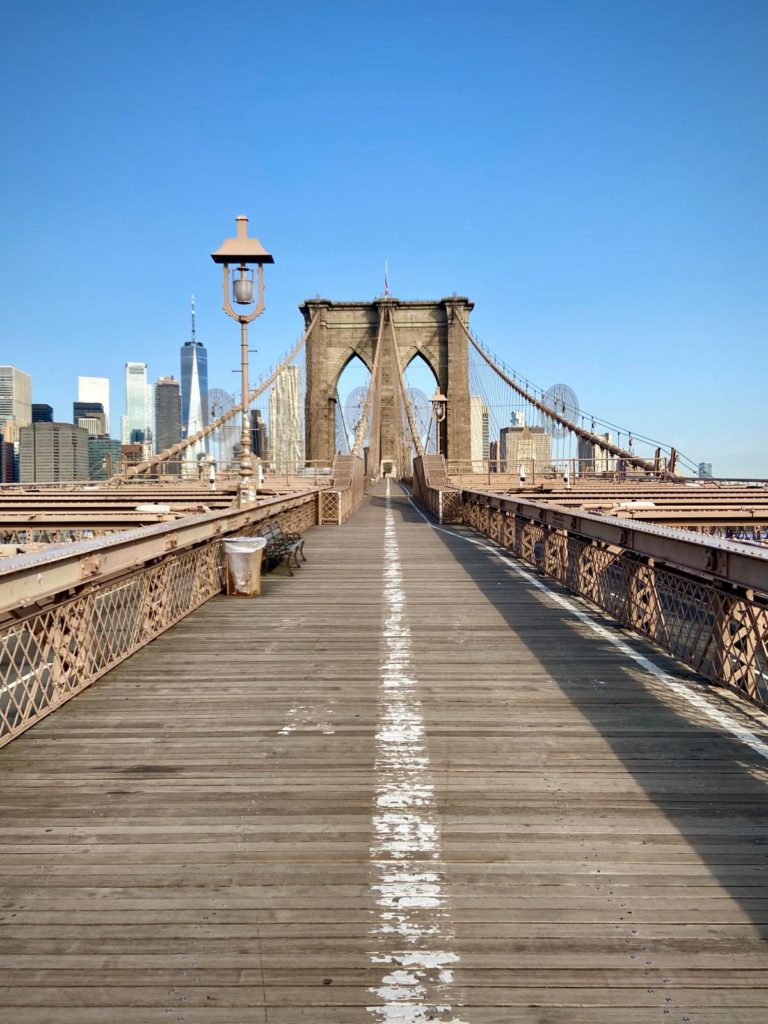 As you know I do RealEstateSnacks every month – mainly because I just need to make this whole thing professionally topical. But since there is honestly nothing newsworthy to report seeing the market is frozen, here's five absolutely random yet New York related stories so you can deviate your next Facetime from the mind-numbing common place question:
"So what have you been doing during quarantine?"
Uh drinking, not shaving, forgetting what shoes feel like?
Me, when Cuomo declared that real estate brokers are essential BUT we're only allowed to do virtual showings and not interact with any buyers/renters/sellers in person: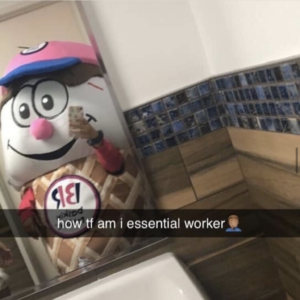 1. Before Netflix gave the world the gift of Joe Exotic, *PSA* THERE WAS A MAN IN HARLEM WHO KEPT A TIGER AND EXOTIC PETS IN HIS APARTMENT BACK IN 2001. The 31-year old construction worker brought the 8-week-old cub to his apartment, where he harbored it and endless other wild animals (including a lion and a 5-foot long crocodile) for 2 years, at which point the tiger was 425-pounds. The tiger required 20-pounds of chicken meat a day and while neighbors complained about urine smells constantly, it took his going to the ER with a tiger bite to prompt police to investigate. And we all think our upstairs neighbors are bad. More here.
2. More animal news: since we're all cooped up in our homes, not littering everywhere and creating waste directly or indirectly through frequenting restaurants, the rat population across the country, but especially in NYC, is basically engaging in an internal, cannibalistic war and it's just a fiasco. I know a lot of people hate mice and rats so I'll let you investigate if you feel the desire but there are "armies" of migrating rats trying to take over other rats' territories in a "survival of the fittest" scenario and it's both fascinating and entirely ridiculous. Enjoy.
3. As everyone knows, the employees of Trader Joe's are saving the majority of us, risking their own health to make sure residents around the country are feed and can do so on a budget. However, you've probably asked this too, what's their company doing to protect and reward them for their valiant efforts? Eater released a piece about what's happening behind the cheery doors of Trader Joe's, with things like attempts to unionize being constantly thwarted and only after an outcry for hazard pay increases as the company quoted three-times the regular earnings, they finally were rewarded with a meager $2-an-hour increase. If you frequent TJ's, I would check this article out.
4. I would be shocked if there was one person who makes it this far into this newsletter and hasn't seen Law & Order. Because the folks at Curbed have nothing to write about, some lovely individual did a piece about New York in the 80's and 90's through the lens of different filming locations of Law & Order; the result is both nostalgia and also a realization of how exaggerated most of it was. While crime in NYC in the '90s was far more dire than it is now, the show does paint it as omnipresent, a notion that many who don't live here still believe to be true. If you're a fan or just a past-binger, read up: Dun dun. 
5. Lastly, Curbed did a great piece about the outdoor basketball culture and history in NYC. If you're a fan of the game, you know in the very least that many NBA's stars frequented at least one of the city's 500+ basketball courts, and these public arenas are both integral for the community and also the development of young players across the five boroughs. Some are famous like the Mecca, being Rucker Park in Harlem, and The Cage at West 4th street – others are quiet and off the beaten path. Yet they all weave together for a great story – check out the full piece here.
And for the home I'm ogling this month…
…the most beautiful Brooklyn Heights townhouse located at 141 State Street and listed for a cool $11,750,000…