An Easy, Healthy, Affordable, Delicious, Re-heatable, and also Tastes-Good-Cold Recipe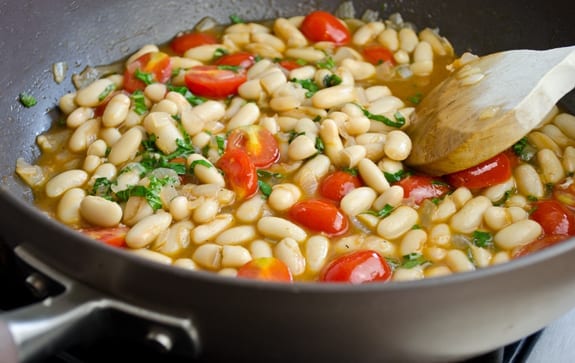 If you were not aware, the thing that millennials will be most famously remembered for will be the ability to turn any recession-causing, massive hysteria-creating, economy-crippling virus into an endless source of fatalistic humor in the form of memes. While there are some incredibly witty flashes to the past…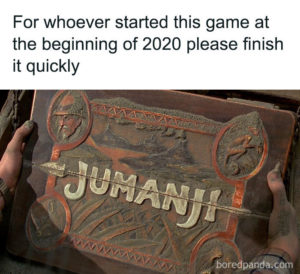 …my favorite spot-on analysis of what's awaiting us on the other side of this: Half of us are going to come out of this quarantine as amazing cooks and the other half is going to come out with a drinking problem. There is no in between.
As someone whose accountant point blank asked them "Why are you not obscenely overweight?" when looking at my tax write-offs for restaurant expenses, I can confidently say, cooking is not my strong suit. However, last summer, one of my parents' best friends brought this vegan bean dip to the beach since I don't eat meat (my family members are whiskey-sipping carnivores) – and it blew everyone's mind. Vegan, delicious, easy-to-make, and stores in the fridge for 5-6 days. I've made this before for potlucks, weekly lunches, and parties – I've been excited to come home to it drunk, meat-eaters have asked me for the recipe after choosing it for seconds over buffalo dip – it's extremely tried-and-true. Also, it costs ~$30 for all ingredients and if you double it, it can fed one person for a 6-8 meals.
And without further ado, this killer White Bean Ragout.
Servings: 4-6
Total Time: 30 Minutes
1/2 pound dried cannellini beans, soaked and cooked (or two 15-ounce cans, drained and well-rinsed, preferably Goya)
1/4 cup extra virgin olive oil
1-1/2 cups chopped yellow onions, from about one large or two small onions
3 large garlic cloves, minced
1 pint cherry or grape tomatoes, halved
1-1/2 cups low sodium chicken or vegetable broth (I use water usually)
1-1/2 teaspoons tomato paste
1-1/2 teaspoons balsamic vinegar
Salt and pepper to taste
2-3 tablespoons fresh chopped basil
2-3 tablespoons fresh chopped mint
Instructions:
Heat the olive oil in a large pan over medium heat. Cook the onions, stirring frequently, until soft and translucent, about 8 minutes. Do not brown. Add the garlic and cook one minute more.
Add the tomatoes, beans, chicken broth, tomato paste and balsamic vinegar. Season with salt and pepper to taste. (I use about 1 teaspoon salt and 1/4 teaspoon pepper, but it depends on what type of beans you use; canned will have some salt already.) Bring to a simmer and cook until tomatoes are slightly softened but still hold their shape, 3-5 minutes. Taste for seasoning. Note that the sauce may have a strong vinegar flavor at first, but it will mellow out. Right before serving, stir in the fresh basil and mint. Transfer to serving dish, garnish with more fresh herbs if desired, and serve hot.
Freezer-Friendly Instructions: This dish can be frozen for up to 3 months. Reheat in the microwave or on the stovetop.