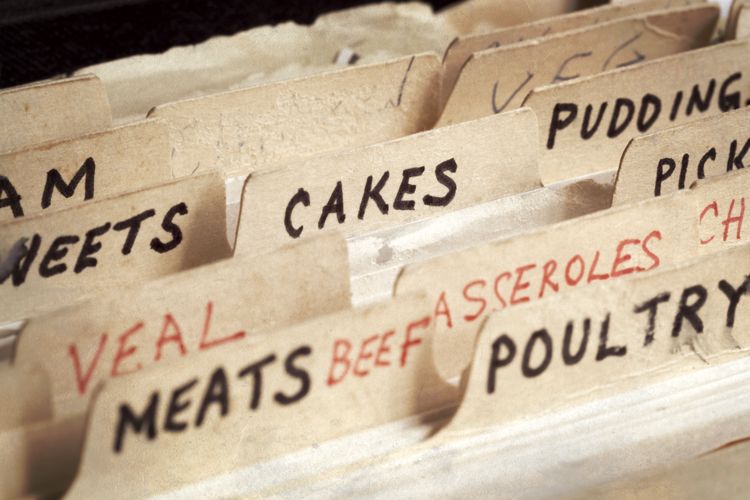 "Google: Seamless…"
My mom has this killer chocolate chip cookie recipe and growing up, I would always rifle through her recipe box to find this (literally) heart-stopping fusion of multiple sticks of butter, packed cups of brown sugar and unspecified amounts of chocolate chips. In my regular hunt to find this note-card of gluttony, I would comb through dozens of recipes, some clipped out from magazines, others passed down from family members. My level of culinary expertise and interest seemingly peaked there, but in reflection of this and believing home cooking tendencies of the time reflect upon the generation, I started to think of what we as millennials have to offer:
Some cereal
Take the whole box…I mean you're going to eat the whole thing so why do unnecessary dishes. This is a serving size free zone. Feel free to pick through the bag of Honey Bunches of Oats and eat all the bunches first – if you're still reading this, I assume you're still single. Eat it dry, maybe with oat milk if that hasn't become a demonized dairy alternative yet. Just a couple more handfuls; shove it straight in your mouth. Again, you're probably alone so no one is watching. 
Pairs well with most bottom shelf liquors.
No-Guilt Lasagna
Google: "gluten free paleo lasagna moist spicy quick filling bikini bod"
Grilled cheese: fat and skinny versions
Light version: lol get out of here
Real version: Butter both sides of two slices of bread. If you get butter on your fingers, don't worry because you'll be using more butter in a bit so just lick them for now. Now make a sandwich of these with anywhere from 2 to 12 pieces of cheese. Heat up a pan and drop a "pad", which is a slice of undesignated size from the stick of butter, in. Once the congealed fat has turn to bubbling oil, place the sandwich in the pan. Keep flipping now and then until both sides are golden brown. Serve with any condiments/dips that haven't expired more than three months ago.
Nutritional value: let's give it an even 300 calories and not think about it from there on out. 
Guacamole
This is an art form and do not dare tarnish our family name by butchering this holy dish. First, retrieve at least 6 perfect avocados from the grocery store. I literally do not care that you have to go to 4 different stores to achieve this. In a large bowl place the scooped avocado pulp, with lime juice, salt, pepper and cumin, and massage the green beauties like the mortgage to your home is relying upon this dish's perfection. Then fold in the onions, tomatoes, cilantro, and garlic ever so gently, like you are performing open heart surgery on Beyonce. Add 1 tablespoon of the reserved lime juice. Let sit at room temperature for 1 hour while playing Drake's "Take Care" album on level 4 volume 10 inches away so the guac matures and then serve.
Note: If you don't like cilantro, congratulations, you're not part of our family and you probably also have the serial killer gene. Burn this immediately.
"Hail to Kale" Green Juice
If I'm dead, please tell me this fad did not outlive me.
2am Scrambled eggs
Good morning, sweet Angel. Crack four eggs in a bowl and stab them a few times with a fork until you're proud of yourself. Heat a pan, throw any amount of butter in there, and sort of pour the egg mix in. I'm guessing you have cheese somewhere so add that in. Swirl things around until they're not liquid anymore. I mean, what else do you want me to say?  Oh wine pairings, you probably have an open bottle in the back of your fridge. Can be done with or without pants.
(Hundreds of printed out pages of the below)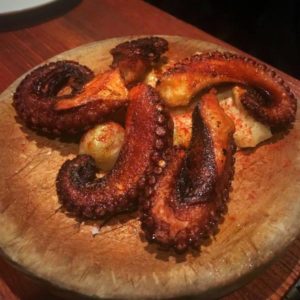 Huertas
' Pulpo…which is Spanish for octopus with pimento, and potatoes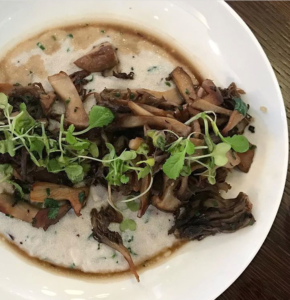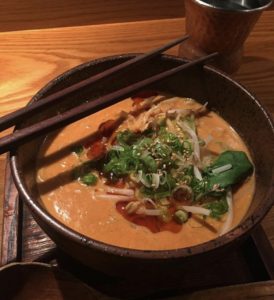 Corcoron
's…Vegan Mera Mera noodles? I genuinely have zero idea what was in this but I was on death's bed with some perfect storm of broccitis, the flu and general life discomfort and this was great. Again, no clue what's in it.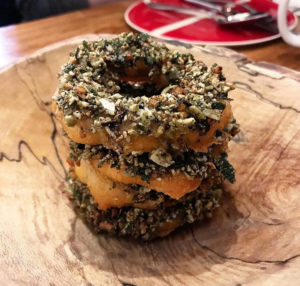 Olmsted
's Beer Battered Delicata Squash Rings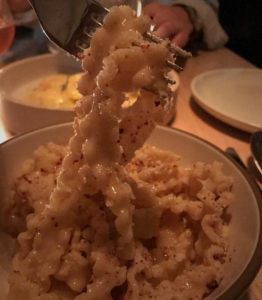 Lilia
's Mafaldini with pink peppercorn and parmigiano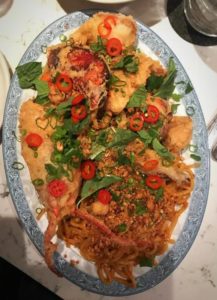 Momofuku Nishi
's Lobster Fra Diavolo, a fried 1.5 lb lobster, seasoned with salt and pepper on a bed of garlic & chili spaghettoni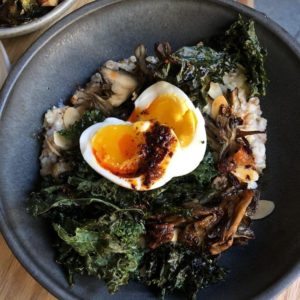 West~borne
's Sunset Grains with wild hive farm grains, almond butter, maitake mushrooms, kale, and chili oil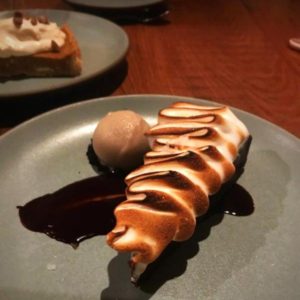 Covina
's Chocolate Torte with bruleed meringe, fudge sauce, banana sorbet, and cocoa nib crumble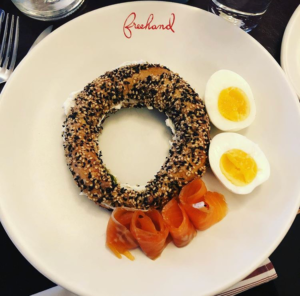 Freehand
's Simit Shlomo Platter with smoked char, 9 minute egg, labneh, and herb relish