Raise your hand if you feel like you've been locked in a cupboard under the stairs for the last 3 weeks.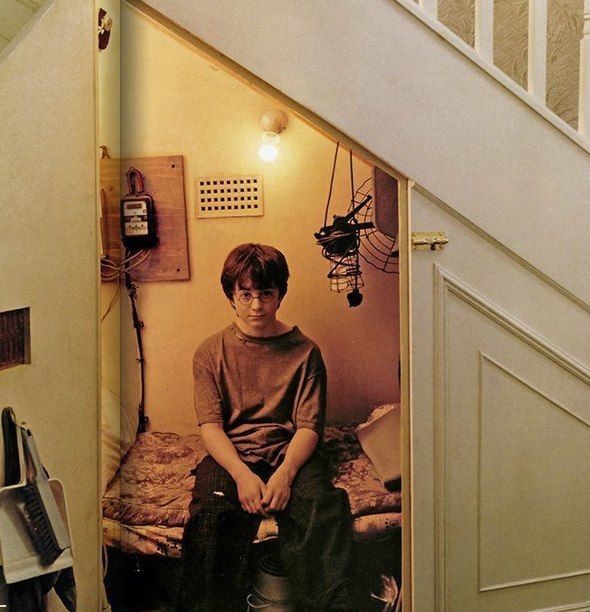 1. "Inside, just visible, was a boy, fast asleep."
a. Harry Potter and the Sorcerer's Stone, Chapter 1
b. City pigeons looking into most peoples' windows on weekdays at 10am right now
2. "The trouble is, humans do have a knack of choosing precisely those things that are worst for them."
a. Harry Potter and the Sorcerer's Stone, Chapter 17
b. The WHO coming out and publicly saying that alcohol is an "unhelpful coping strategy" for coronavirus cabin fever
3. "Headmaster: Albus Dumbledore (Order of Merlin, First Class, Grand Sorc., Chf. Warlock, Supreme Mugwump, International Confed. of Wizards)"
a. Harry Potter and the Sorcerer's Stone, Chapter 1
b. What you sound like announcing yourself on a zoom video work chat while you're wearing a dress shirt and underwear, propped up in your bed in a nest of throw pillows like an exotic cat
4. "The truth…it is a beautiful and terrible thing, and should therefore be treated with great caution. However, I shall answer your questions unless I have a very good reason not to, in which case I beg you'll forgive me. I shall not, of course, lie."
a. Harry Potter and the Sorcerer's Stone, Chapter 17
b. Carol Baskin talking about how she didn't put her ex-husband in a meat grinder then feed him to the tigers so she could steal his will to edit it and inherit his estate
5. "Dudley thought for a moment. It looked like hard work."
a. Harry Potter and the Sorcerer's Stone, Chapter 2
b. You think of something that should be an easy enough meal to make – then you find the recipe and it has 27 ingredients and involves the words "emulsify", "braising", "caramelization", and "flambé"
6. "Men have wasted away before it, entranced by what they have seen, or been driven mad, not knowing if what it shows is real or even possible."
a. Harry Potter and the Sorcerer's Stone, Chapter 12
b. Everyone watching Netflix ad nauseam right now
7. "Morning," said Hagrid to a free goblin. "We've come ter take some money outta Mr. Harry Potter's safe."
a. Harry Potter and the Sorcerer's Stone, Chapter 5
b. Landlords depositing rent checks on April 1 for people who are unemployed, all the while tenants are looking at their savings accounts with glassy eyes
8. "Tut, tut – fame clearly isn't everything."
a. Harry Potter and the Sorcerer's Stone, Chapter 8
b. Influencers, seeing that now they can't post trice-daily vacation selfies, are finally embracing the fact that they're all shamelessly entrenched in pyramid schemes
9. "When Mr. and Mrs. Dursley woke up on the dull, gray Tuesday our story starts, there was nothing about the cloudy sky outside to suggest that strange and mysterious things would soon be happening all over the country."
a. Harry Potter and the Sorcerer's Stone, Chapter 1
b. Waking up on Jan 1, 2020 after telling everyone the night before that 2020 was going to be your year
10. "You are here to learn the subtle science and exact art of potion-making"
a. Harry Potter and the Sorcerer's Stone, Chapter 8
b. Me at 5pm on a Tuesday, talking to the invisible audience in my apartment while making cocktails for the 17th day in a row
11. "I hope you're pleased with yourselves. We could all have been killed – or worse, expelled. Now if you don't mind, I'm going to bed."
a. Harry Potter and the Sorcerer's Stone, Chapter 9
b. 30-year-old millennials yelling at the 21-year-old millennials who are still trying to Spring Break right now and sullying the "millennial" identifier
12. "Welcome to Hogwarts,"
a. Harry Potter and the Sorcerer's Stone, Chapter 7
b. Me on June 1, after zero human interaction for 4 months, to the first person who steps foot inside my apartment
And like dark magic (bear with me as I lazily try to make this segue topical), some of the restaurants with the hardest-to-score-reservations are offering delivery due to shelter-in-place. So don your finest grey sweatpants, cue up some twisted murder docuseries, order in Carbone's Spicy Rigatoni Vodka, and scoff at the peasants.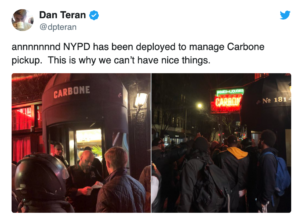 Some of the rare restaurants delivering that you need to capitalize on right now: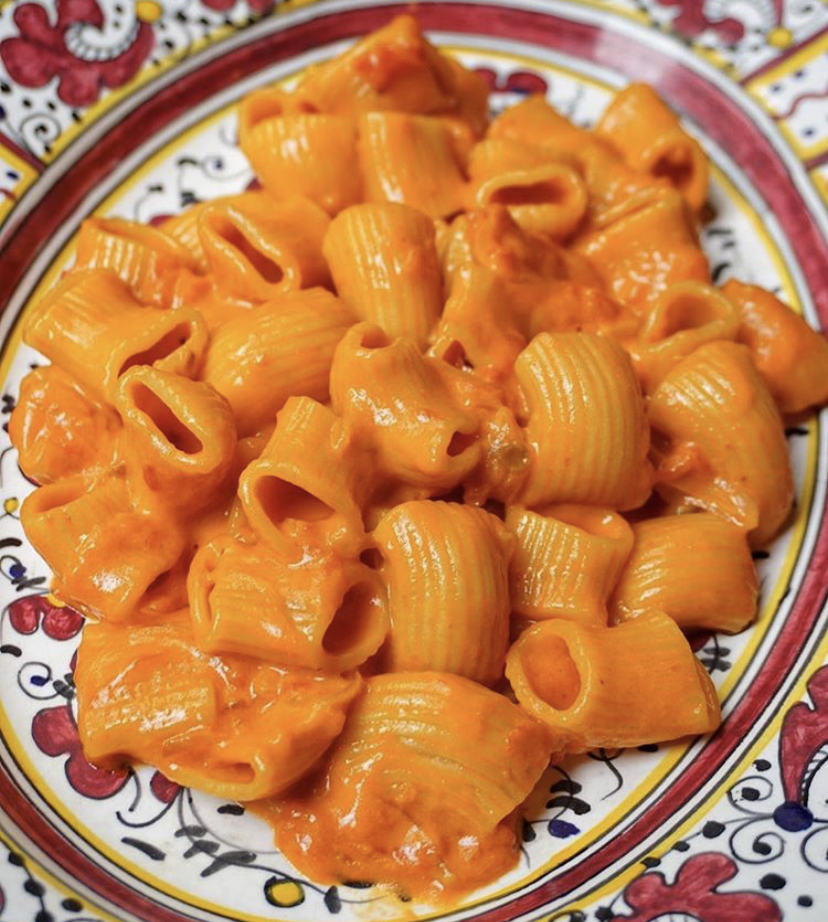 No matter who you are or where you live in the country, you've heard of Carbone. Rappers have rapped about it, celebrities gush about it, reservations are nearly impossible to score. Well now you can get their famous Spicy Rigatoni Vodka on Caviar; it's like you're there in real life but without Jay-Z and Beyonce.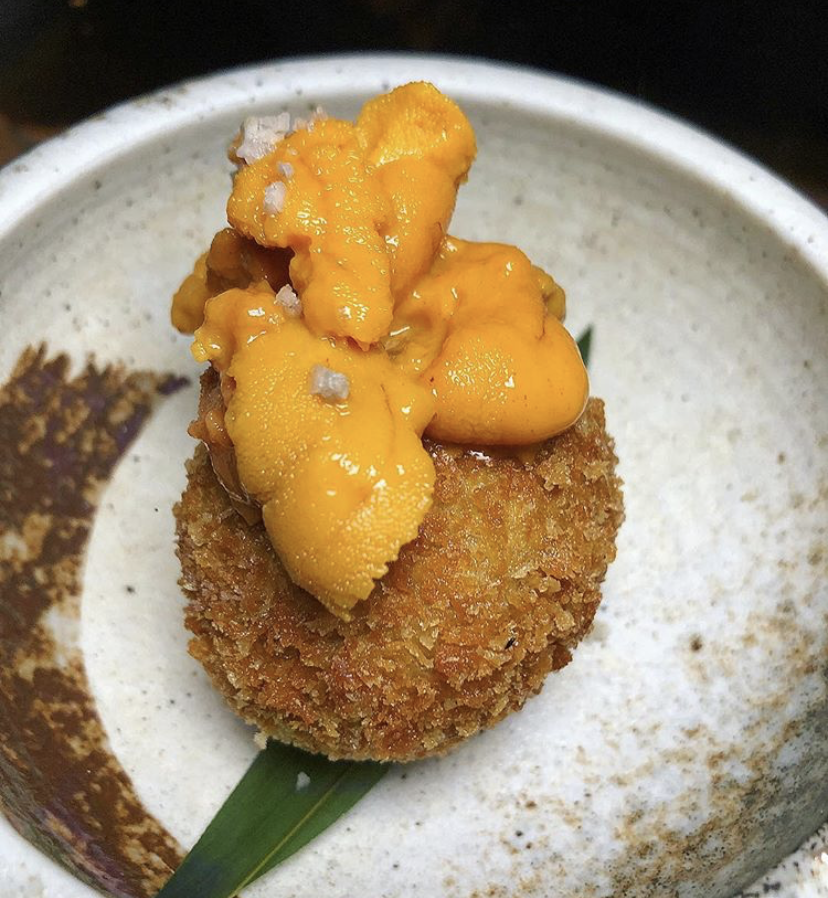 Ooo…so Bohemian is one of my favorite restaurants in the city. To dine there you need their secret number to make a reservation; to get that, you either must have dined there prior or know someone who is a frequent diner who could vouch for you.They're also on Caviar – you can't go wrong with anything on this menu. Personally, the Uni Croquette and Miso Black Cod are my unrivaled favorites.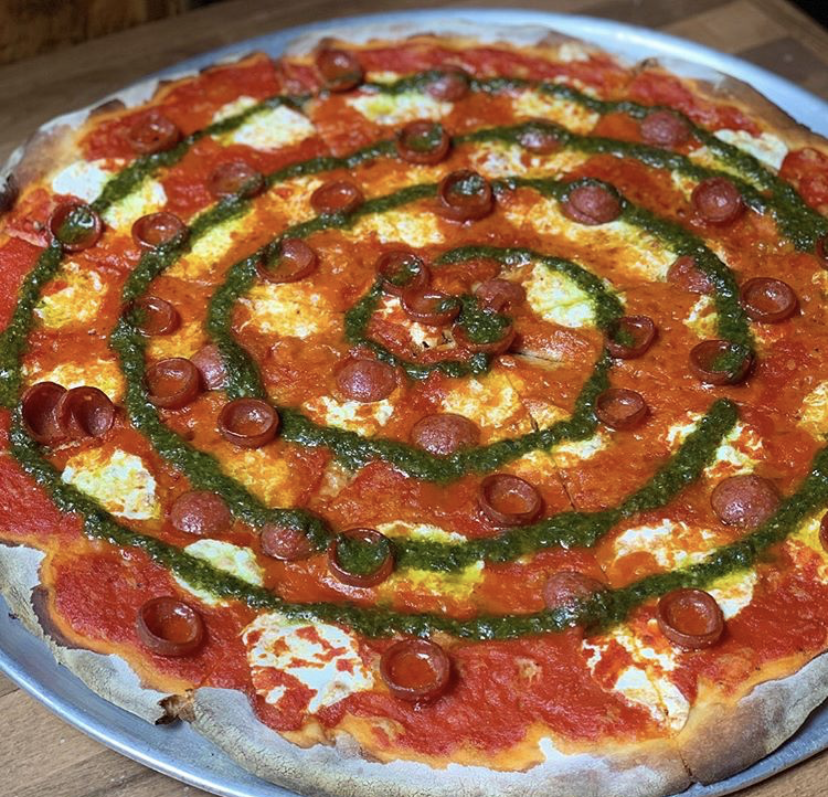 Highly touted as serving up one of the best pies in Manhattan, Rubirosa is a bustling spot in Nolita where reservations are tough to score and walking-in is nearly impossible. Also on Caviar right now, make sure to get the Tie Dye Pizza with a side of Rigatoni….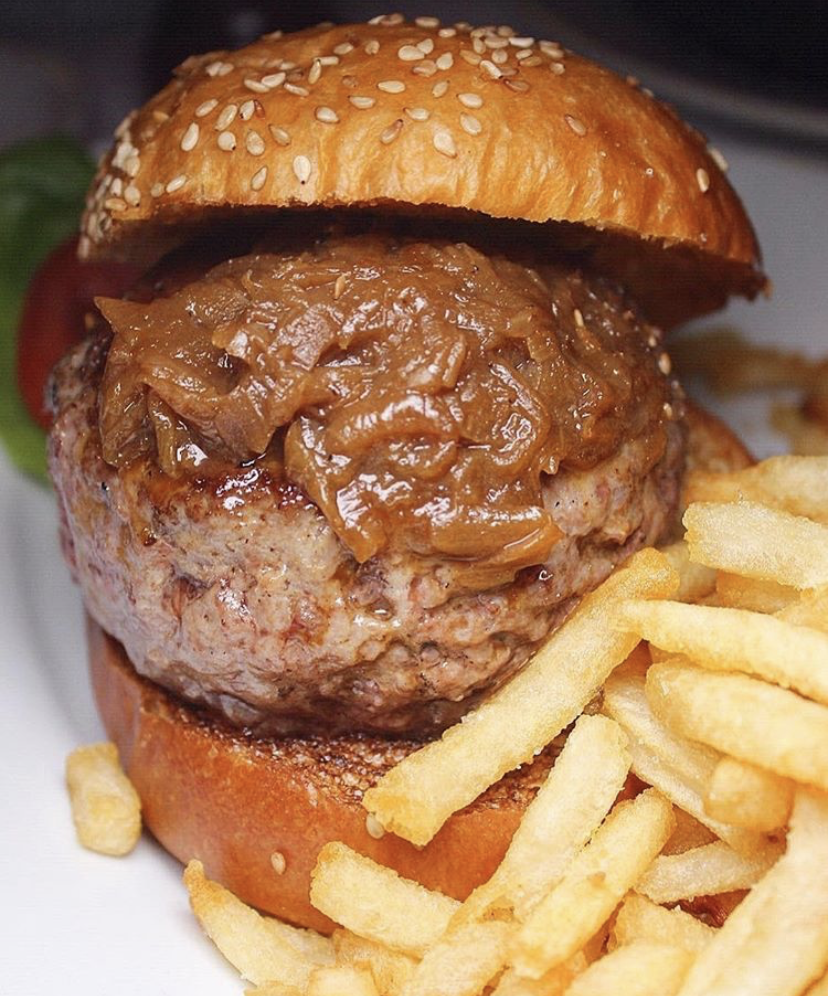 If you haven't heard of Minetta Tavern, you are assuredly living under a rock. The crown of "best burger in New York City" is almost always given to this little spot in Greenwich Village year in and year out, adding another reason to why it's extremely hard to land a table here. You can find the burger and other hits on Caviar and because it's the end of the world, try out both the Minetta and Black Label burgers to see which is reins supreme.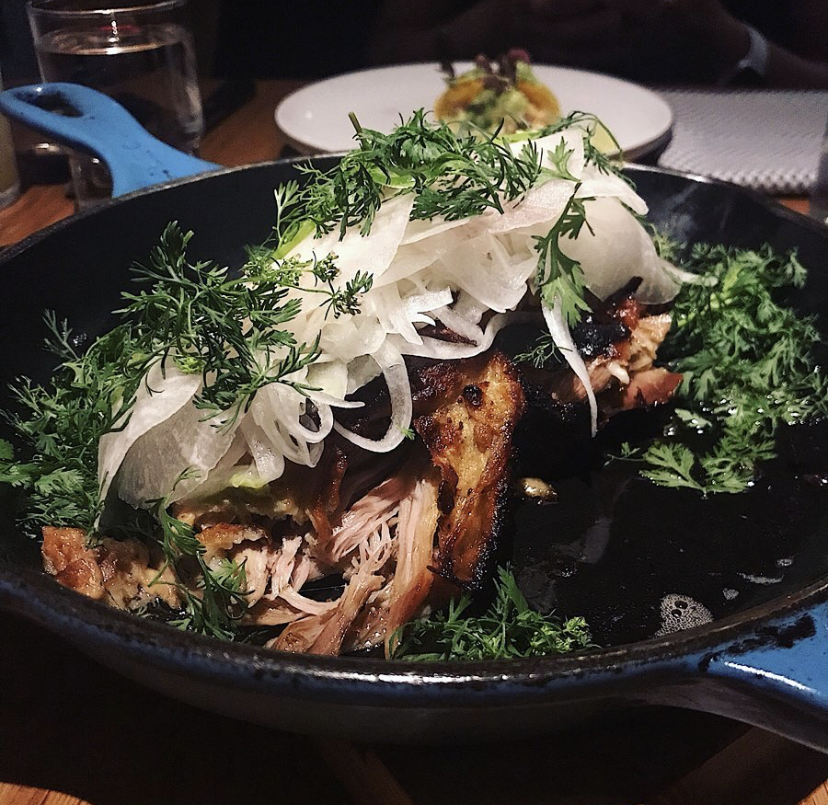 Cosme is heralded as some of the best upscale Mexican food in the city and for good reason – it's an outstanding meal and a hard table to nab. So they're bringing an abbreviated version of their menu to Grub Hub, but definitely go for the pound of duck carnitas with all the fixing to make the best at-home tacos of your life.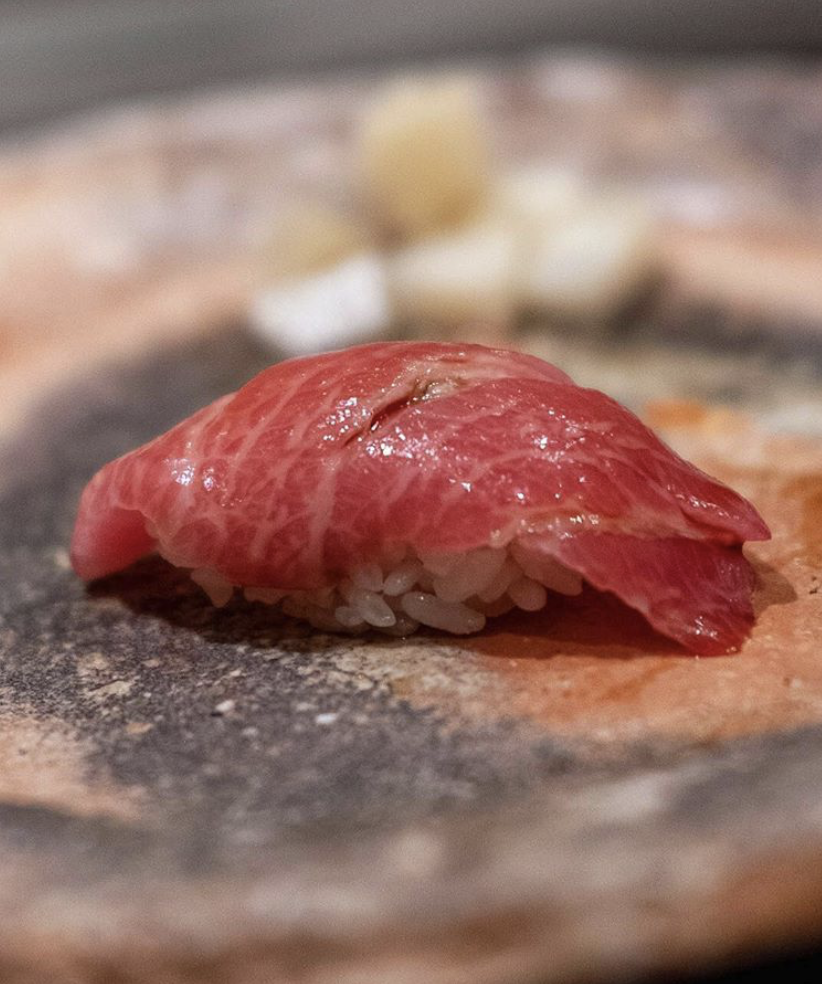 Shoji at 69 Leonard is one of the finest omakase spots in the city, where meals typically costs up to $252. The restaurant is now doing several different box options starting at $50 (wild bluefin tuna over sushi rice) and going up to $150 (12-piece nigiri plus tekka maki), with freshly grated wasabi. Call the restaurant at 212-404-4600 at any time of the day to arrange for meal pick-up starting at 5:30pm.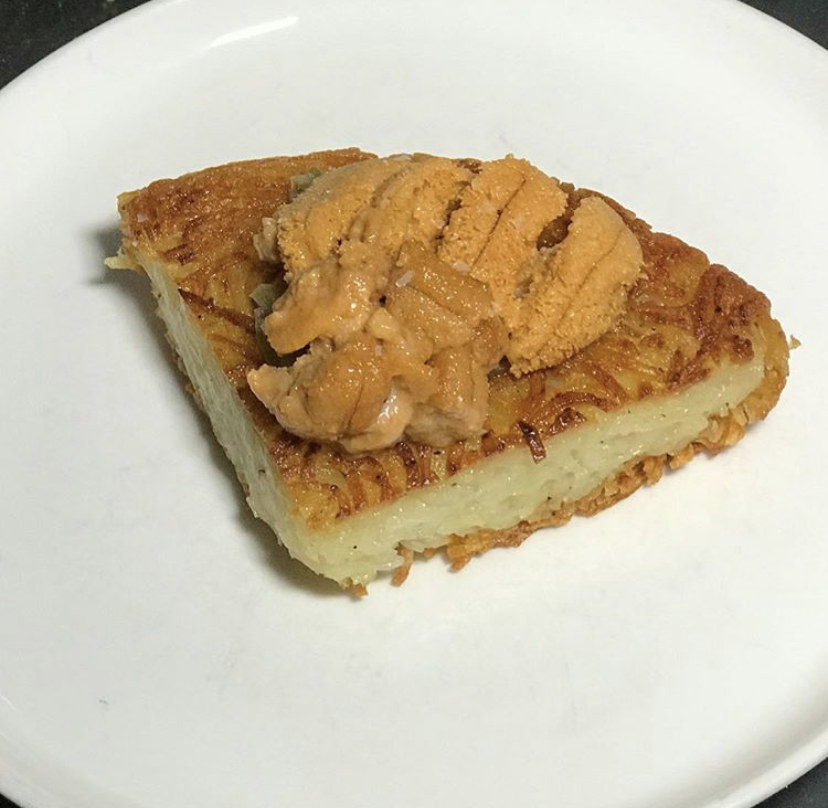 The teams behind Contra and Wildair, two incredible Lower East Side restaurants, teamed up for a delivery option cleverly named Contrair. While they don't have this hash-brown covered with uni available for delivery (go to Wildair to get that when they reopen), the minds behind Contrair created this brainchild so the delivery menu should be inventive and f'ing good…