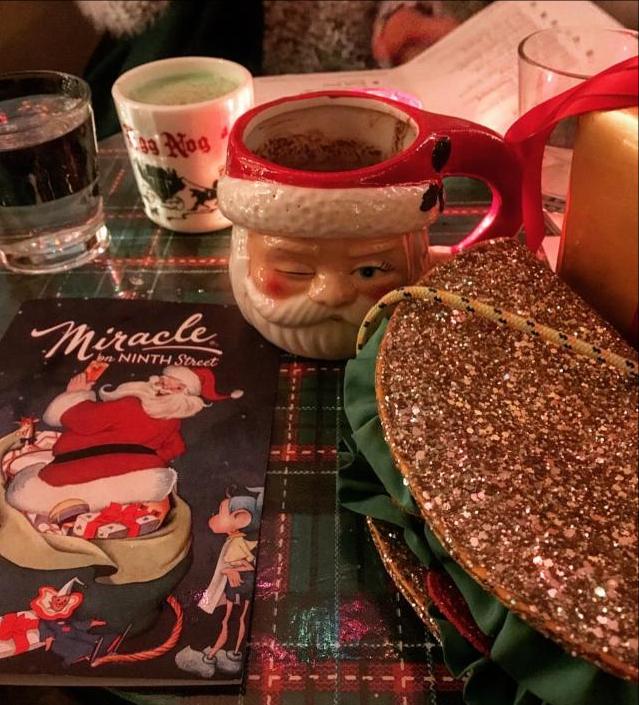 Curated Themes, Clever Cocktails & Character Costumes
I know my parents look at the majority of things I do in my free time and spend my money on and are like, "what the…". Trying to explain to any parent how dating work makes you sound like you've signed up for a sick blend of online shopping, human trafficking, and are just a cripplingly vain waste of a soul. We spend an absurd amount of money on fitness classes we could practice on our own, juices we could feasibly press by ourselves, bachelor/bachelorette parties we're questionably conscious for, and egg dishes in general. The one thing I really don't try explaining because of the empty supporting argument is our generation's love of pop-ups, notably those we can drink in.  So for all my fellow snowflakes with short attention spans, here are the most notable boozy popups to hit this upcoming month. Embrace and follow the urge to see and be seen.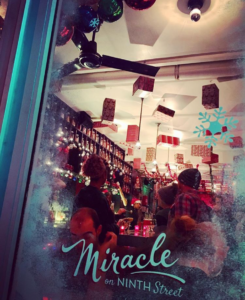 Sing 
Fa-la-la-la-liquor
 at 
Miracle on 9th Street
, where it looks like an IED of holiday decorations exploded
The annual Christmas/Hanukkah pop-up in Alphabet City is back at it, slinging incredible cocktails crafted by the brains behind Mace. The concept began here four years ago and now has become a worldwide phenomenon with 51 bars across the globe following suit. Example of the cocktail witchcraft occurring: The Jingle Ball Nog with Peanut Butter-washed cognac, Amontillado Sherry, Pandan Cream, Nougat Syrup, Almond Milk, Egg, and Nutmeg. I don't know what half of those things are but it was unreal.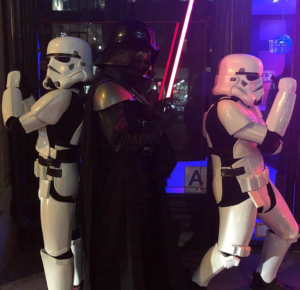 This spot is offering a truly immersive galactic experience, where there are nightly events (like intergalactic burlesque and alien speed dating), costumes are highly encouraged, and a certain genius DJ blends things like Darth Vader's wheezy one-liners with The Police's "Every Breath You Take". This is 100% not for everyone but if dancing with a sexy storm-trooper is on your to-do list, your day has come.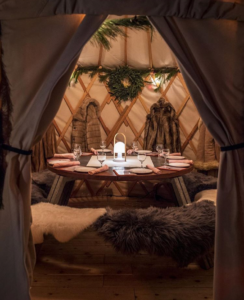 The Standard has created a Winter Wonderland that's essentially a blend of Narnia and Glamping. To book one of their yurts for an evening, one needs to order a fondue feast for 8 to 10 people at $60 per head. The meal includes a choice of sausage or veggie fondue, a salad and apple strudel. The drink package is an additional $32 per person, which includes a pot of hot cider or mulled red wine, as well as wine carafes and Aquavit shots. You get to dawn fur jackets and be gluttonous in a shearling lined bubble, surrounded by a grove of Christmas trees. Your forefathers would be proud.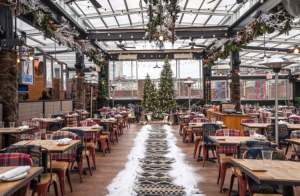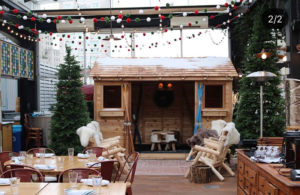 Escape to Switzerland right outside of the 23rd street stop on the NR train with 
Baita
Head up to the rooftop of Eataly in Flatiron and be transported to their carefully curated Italian ski village called Baita.  It wouldn't be an Eataly production without an insane menu of northern Italian cuisine and a killer, on-theme drink menu featuring the Vin Brulé, Boozy Hot Cocoa and a fiery Parampampoli served flambé.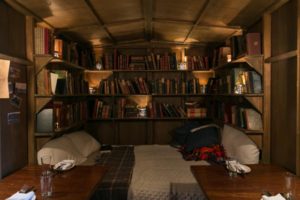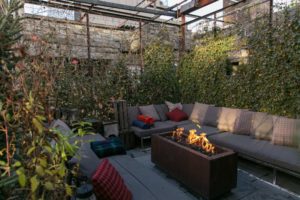 Hop across the Pond with The Lodge at the McKittrick Hotel's 
Gallow Green
The famous McKittrick Hotel, home of Sleep No More, has transformed its lounge/restaurant, Gallow Green, into a seasonal installation, The Lodge. Inspired by Scottish bothies, this seasonal hideaway includes a mountaintop ski cabin nestled in a secluded forest of real pine trees. The ambiance encourages you to get cozy with fireside seating, warm plaid blankets, hiking boots, sleeping bunks and a library. Private seating areas, a bar, mysterious train tracks and an outdoor fire pit are also available for guests to explore. The menu ranges from potent cocktails, large format punches and also includes a full seasonal dinner menu.