Women: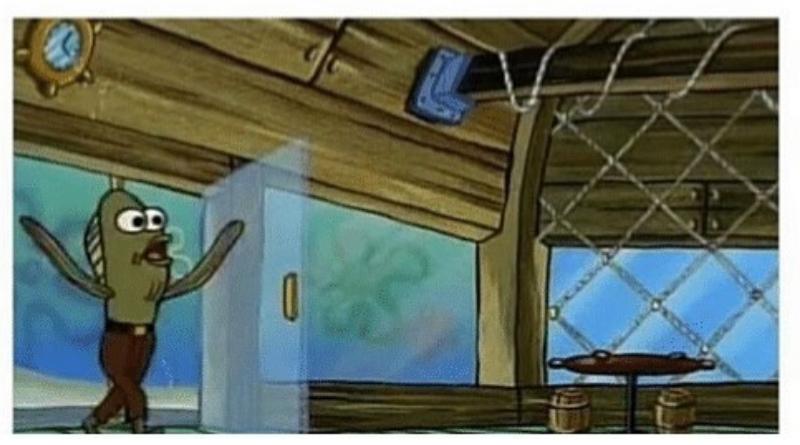 Our generation's obsession with True Crimes podcasts should come as a surprise to absolutely no one. Three quick reasons, even though I have about forty:
1. Before the Rosebud cheat in the Sims, in order to be able to afford the Napoleon sleigh bed or the sad clown painting, the easiest way to fast cash was by drowning your Sim in the pool then selling the tombstone. This game bred legions of early metaverse Ted Bundys.
2. Because we grew up in Ye Olde Times before iPads and smartphones, as children we resorted to reading books for pleasure and nothing grabbed the attention of the Young Adult cohort quite like Goosebumps books. With the series flying off the shelves at book fairs, what could possibly go wrong filling formulative minds with novels like "Say Cheese and Die!", "Welcome to Dead House", "Stay Out of the Basement".
3. Of all the asinine things we did, said, watched, wore, believed, the pièce de résistance of sheer idiocy was our obsession with the Ouija Board. Our sense of awareness was about as solid as apple sauce as kids so without any concern about metaphysical repercussions, we'd beg the dead, the demonic, the evil, and the unknown to come join us in our dimly lit basement rec room so they could tell us the first name of our crush then forever inhabit the walls of our homes.
This is all to say that the seeds of curiosity into death and uncomfortable horror were prudently sown in the early 90s, priming our podcast palettes for Spotify's Four Seasons buffet of deliciously disturbing narratives, available in an addictive supply.
A year ago we covered 10 True Crimes podcasts that I had binged at an alarming speed and seeing these are the soundtrack to my long runs, train rides, grocery trips, and apartment deep cleans, I've done plenty of damage since. So for my other murder fiends, add these to your cue:
1.) Mommy Doomsday – The disappearance of two of Lori Vallow's children in Rexburg, Idaho in September 2019 would expose a bizarre trail of death, devotion and Doomsday beliefs that captivated the nation.
My grade: A+
2.) Death of a Starlet – In 1980, Playboy Playmate Dorothy Stratten was found dead at 20 years old. To Hugh Hefner, she was his next Marilyn Monroe. To director Peter Bogdonovich, she was his muse. And to her husband, Paul Snider, she was his ticket to fortune. But only one of them murdered her.
My grade: A
3.) Sweet Bobby – Kirat is a successful radio presenter. On Facebook she meets Bobby, a handsome cardiologist. He's a catch. Soon, they get tangled up in a love affair full of lies and manipulation. Then… Kirat discovers a deception of almost unimaginable proportions.
My grade: B
4.) Harsh Reality – It was supposed to be a reality show with a twist. In Ibiza, six guys compete for cash and the love of the beautiful Miriam. It's also meant to be her big break. But this is the era of "cruel reality TV" and the show producers have a different goal: they want to surprise the men with the fact that Miriam is trans.
My grade: A
5.) Operator – During the 1-900 number craze of the 90s, American Telnet provided the vast majority of phone sex, an empire founded by the man who called himself "The Telephone Pimp" and got filthy rich from the venture. But for the (mostly) women who answered the calls and delivered fantasies 24-7, it was a different story.
My grade: A++
6.) The Apology Line – If you could call a number and say you're sorry, and no one would know…what would you apologize for? For 15 years, you could call a number in NYC and do just that. As thousands flooded the line, confessing to everything from shoplifting to infidelity to murder, Mr. Apology, the man behind the line, realized he couldn't just listen. He had to do something, even if it meant risking everything.
My grade: A+
7.) Hollywood Con Queen – Over the past seven years, hundreds of Hollywood gig workers have been fooled into flying to Indonesia for a movie that doesn't exist. This show examines the cost of wanting something so badly that you see only what you want to see, contrasted against how information – and disinformation – can be used as a weapon to prey on true believers.
My grade: B+
8.) Tom Brown's Body – In 2016, a high school senior mysteriously disappeared the night before Thanksgiving. His remains were found two years later. What happened to Tom in the small town of Texas that night? It seems everyone becomes a suspect, including Tom's family, friends, the local sheriff, and a high-flying private investigator.
My grade: A
9.) Over My Dead Body – A small town cop is gunned down in a swamp in the summer of 2015. He quickly became a martyr in the national media, until a dogged investigator uncovered the officer's bizarre and dark past. When the truth comes out, the townspeople must reconcile betrayal, corruption and the secrets of an American hero.
Grade: A-
10.) Killer Role – The actress Wyn Reed had that powerful combination of charisma, beauty and smarts. She was such a talent that movie producers couldn't believe it when she agreed to play the lead, a killer, in their small-budget, horror movie. What the filmmakers didn't know was that Wyn wasn't really Wyn. That was all make believe. But the killer part? That was real.
Grade: A