Because Sometimes You're Always Stuck With the Thimble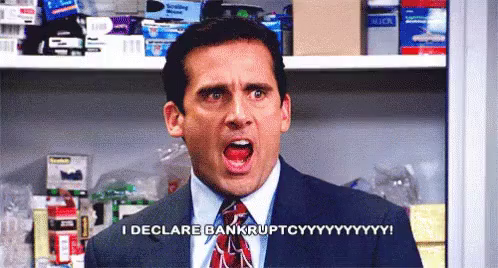 Go (collect $200)
Due to labor shortages and inflation, we've had to downsize our "Go" experience. Seeing the value of $200 has slipped substantially since you last played in the mid-90s, we had to move this party to the Port Authority Dominos on W 40th Street seeing you're only working with $15 now.
Income Tax
Questions you will inevitably ask your parents:"What's adjusted gross income?""If I move home, will you claim me as your dependent?""Can you please proofread this for me?""If I send this to you blank, will you fill it in?"If someone called you a charity case in the past, can investments in yourself be classified as charitable donations?""If I mess this up, will I go to jail?""If I'm in jail, do I have to do my taxes?""Why did you have me in the first place if you knew someday I would have to do this?
Free Parking
Finding parking in the city could be its own Japanese game show, set to the soundtrack of MarioKart's Rainbow Road song played on a loop and at triple speed, with marginally weightier implications for hitting obstacles or running off-course. If you happen to find a spot, the fun doesn't stop there. On an ambiguous schedule with vague 3-5 hour windows during prime working hours, you have to sit in your car in case the questionably effective street cleaner makes its appearance, leaving a harrowing game of automobile Tetris in its wake. Remember when you romantically thought you would be driving upstate to spend long weekends nestled in a chalet, not spending 45 minutes driving through the nosebleeds of Chelsea, swearing at fire hydrants?
Your First Apartment in the City
Ah, the three bedroom converted studio with walls that only go up five feet and every noise above a whisper travels through like a freight train. There's no dishwasher, the oven is made for a children's playhouse and the complete lack of natural light makes the space ideal for developing photographs or festering borderline depressive states to really flourish. Notable features include constant noise coming from all angles that sounds like someone is repetitively dragging then dropping a dead body, flying cockroaches the size of birds, and a lingering odor that's either a dead mouse or the dirty plates your roommate is letting stack up in her room.You laugh to yourself and say it's character building, all while you rot away in this eternal hell.
Your Dream Home in That Brooklyn-Themed Neighborhood in Brooklyn
Enveloped by looming brownstones, this intimate nook of the city has somehow been blessed with an immunity to street trash, encampments under scaffolding, and the looming bouquet of meat that permeates a 5 block radius around a Halal cart. This is the exact home you saw in your future as a 5th grader, seriously believing you had a future as an actress with zero concept of varying ranges of incomes and their associated cost of living. On the corner you'll find a small library that serves espresso in mismatching china during the day and transforms into a leather clad whiskey lair in the evening, churning out bespoke cocktails to fit your aura. The home is complete with a walk-in air fryer, a tax abatement that extends until the Knicks win the NBA finals, and bathroom tiling by Supreme. Price will cost you your otherwise pleasant morning mood.
Make an Offer on an Apartment With Multiple Offer
First of all, who do you think you are, walking into this open house, assuming that if you make a generous offer 10% over ask, put 20% down, waive your financing contingency, and pen the most pathetically earnest offer letter that you have a fleeting chance at landing this home? Oh, so you have great credit, a stable job, ample liquidity, and are a newly wed couple excited to start the next chapter of your life? Get in line. You want to be competitive for an apartment within walking distance of a Trader Joe's? Add 75% onto the ask, offer your services as an indentured servant for a year, allow the sellers to let their in-laws stay in your second bedroom when they're in town visiting, and be willing to sign a contract in your own blood within 12 hours of viewing.
Coop Board Application Requirements
Your dental records, a screen shot of your most recently used emojis and past examples of their usage in a text, a macaroni frame you made in 1st grade, comprehensive notes from your therapist about your last 12 months of sessions, your birth chart, your original MySpace landing page, a letter of recommendation from your mother's OBGYN at the time of your birth, a complete list of any improv classes you have taken and your entire paternal lineage back to the early 19th century. Everything needs to be notarized and only hard copies will be accepted.
Go Directly to Jail
Since jail relieves you from rent payments and offers three square meets a day, we've instead pivoted to a far worse punishment on the board. Move back into to your first apartment in the city with two total strangers from Craigslist. Oh, and do not pass Go, do not collect $15 or a medium buffalo chicken pizza.
For making it this far, please enjoy an incredibly sensual close up of cocktail shrimp at Temple Bar in Noho, suggestively dangling on the edge of Waterford crystal glassware, the apex of crustacean classiness: