Why Our Bagels Are Incredible and How We Became the Bagel Mecca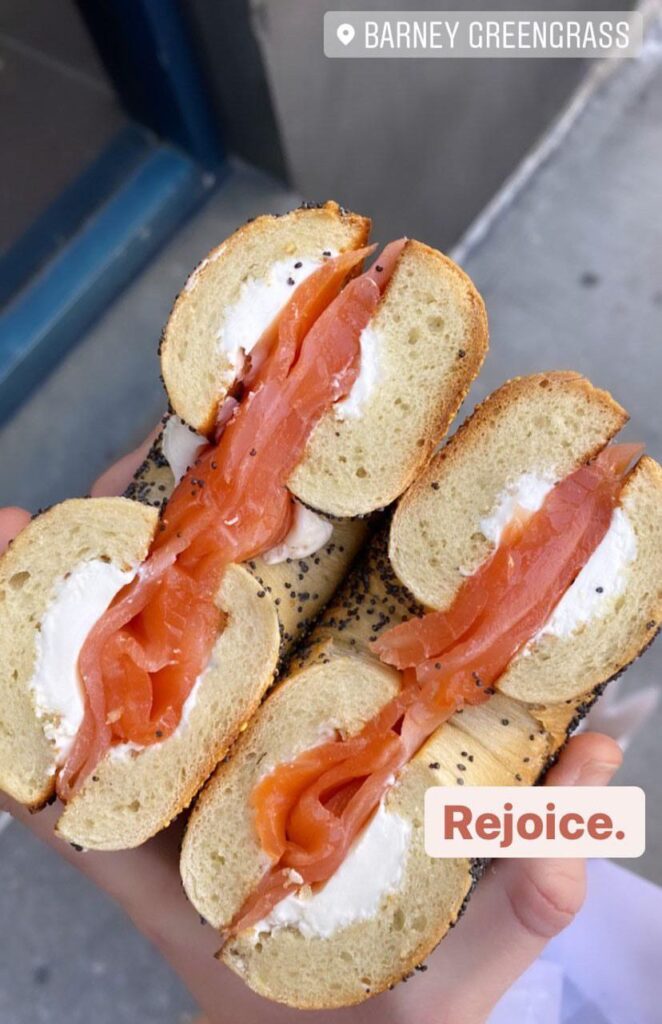 ^ nothing to reinforce your rapidly declining metabolism like ordering extra cream cheese on your bagel
When I was in my early 20s and an unscrupulous heathen when it came to regard for my general health, I'd end a night out with a bevy of cheese-laden gastrointestinal bombs. Philly cheese steaks, mozzarella sticks, homemade grilled cheeses dripping in butter – for many, these dishes served as a ceremonial conclusion to an evening. In an effort to rationalize the gluttony, the next day I told myself it was during a witching hour when calories were negated if you didn't entirely remember them. This twisted logic was precariously held up by a waning metabolism that catastrophically folded at age 28. In memoriam for our human garbage disposal days being behind us, let's reminisce about, arguably, the most devastating loss: the New York bagel.
People go to Paris for the breads, Italy for the pasta, Boston for Dunkin' Donuts. While New York's overall food scene is unparalleled, bagels are our pièce de résistance. New Yorkers are known to be marginally elitist about literally everything so we're not going to all of a sudden show humility with our football-sized balls of dough filled with full-fat cream cheese.
If you're going to brag, you may as well be well-versed, so below we'll explore the myths, truths, and history of New York's caloric pride of joy.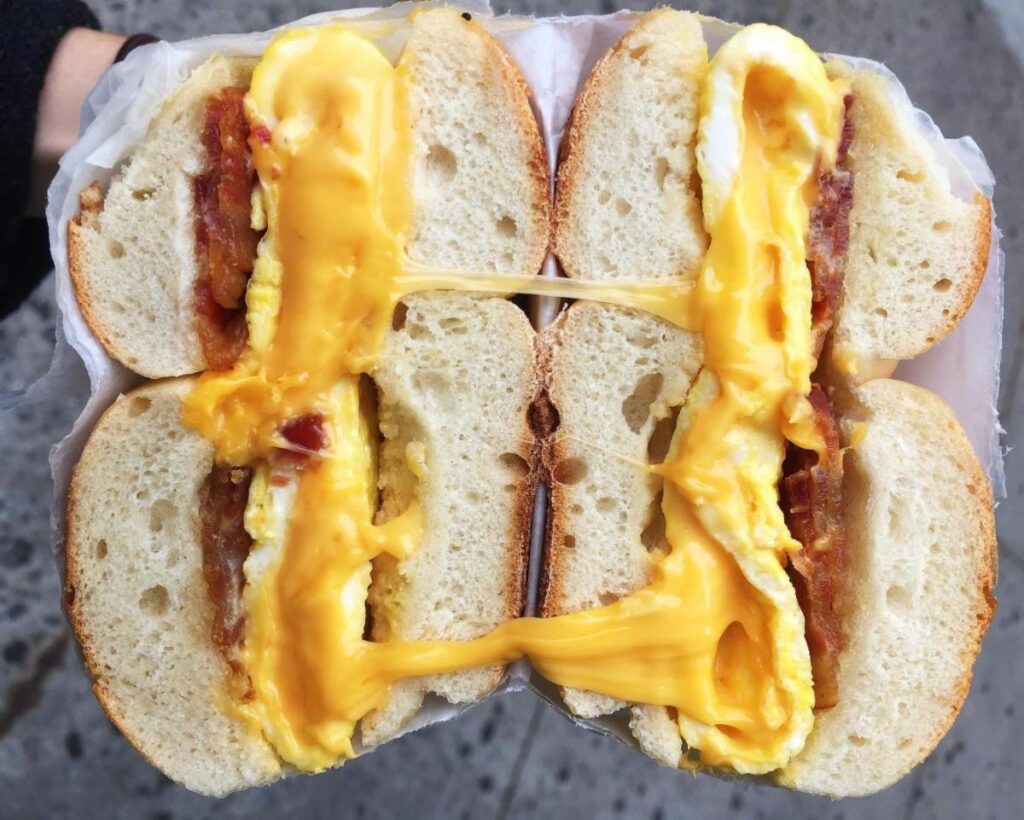 How Did the Bagel Land in New York?
New York's favorite fluffy round snack can trace its roots back at least six centuries. During the 14th century, a thick bread known as pretzel arrived in Poland from Germany as part of that century's migration flow. Through baked goods evolution, the pretzel slowly became the bagel, exploding in popularity once royalty embraced it. The bagel become intrinsically linked with the Jewish population in Poland, which, being one of the most tolerant countries in Europe, was one of the few places in the world where Jewish were allowed to bake and sell bread. Over the ensuing centuries, bagels gradually became a street food that was readily available for the poor.
It's agreed upon that bagels arrived in New York with the Eastern European Jewish immigrants who came to the city during the late 19th century. Gradually, those immigrants spread to other parts of the city, taking the bagel with them. By 1900, 70 bakeries existed across the Lower East Side and thanks to advances in distribution which were made during the '60s, the bagel exploded into popularity. By the '80s, it had grown in size to become the classic New York bagel. While some of the city's bakeries today aren't Jewish-owned, most of the most renowned bakeries (such as Russ & Daughters and Zabar's) come from the same Jewish origins from which the bagel itself also sprang.
Although bagels clearly had multi-ethnic origins in Poland, here in the US they came fairly quickly to be associated with Jewish culture. Like blintzes, latkes, pastrami, and rye bread, which came from the predominately Eastern European communities, bagels become synonymous with this religion. Over the course of the 20th century, bagels followed the pattern of so many other ethnic foods still superficially "Jewish" – they got softer and sweeter as they successfully moved out of New York's Lower East Side into the middle of the country and the mass market.
Why Is It Drastically Better in New York?
Does it have to do with the water? New York bagels, the theory goes, are so good because there's something in the water that makes them that way. Unfortunately, this urban myth is exactly that: a myth. America's Test Kitchen put the New York bagel through a series of tests to determine the veracity behind the whole it's-in-the-water theory, and found that a blind taste test between bagels made with Brooklyn water and Massachusetts water came up with no difference whatsoever.
A lab analysis revealed that New York water did have a different pH level and lower amounts of calcium carbonate and magnesium than other cities, but also tested the pH levels in the finished bagels they baked, and found a minuscule difference between those made in New York and those that weren't. So while New York bagels are be the best in the world, the reasoning is definitely not down to the water.
So how do New Yorkers conjure up the magic that is a profound crust that cracks to unearth a juxtaposing dense and chewy interior? One key is in the cold-fermented dough. When you retard dough, you're slowing the fermenting process down. Yeast thrives off sugar and warmth, so in a cooler environment, the dough is allowed to develop better flavors and a better crust. No bagel genius will ever offer up their code for perfection but one of Brooklyn's best, Shelshy's, publicly teased some tricks. The Shelsky's dough, made from a "yogurt-y, sweet" sourdough starter married with old dough, sits in the refrigerator for anywhere from two to five days before being taken out and rolled into bagels. Leaving the dough in the refrigerator for two days results in a lighter taste; if it stays all the way up to five, it will have a "super crackly crust, more tang, rustic-bread flavor notes." The sweet spot, for many, seems to be three days.
The second crucial step to perfection is boiling. Traditionally, the chilled dough rings are poached or boiled in a solution of water and malt barley for anywhere from 30 seconds to 3 minutes. This pre-gelatinizes the starch in the dough, locking the liquid inside of it and expanding the interior. It's like flash-frying a steak before grilling it to seal in the juices. The boiling also thickens the crust, essential to produce a more chewy bagel. Bakers who opt for steaming not boiling get a texture more like bread, which is far interior.