Digestible Real Estate News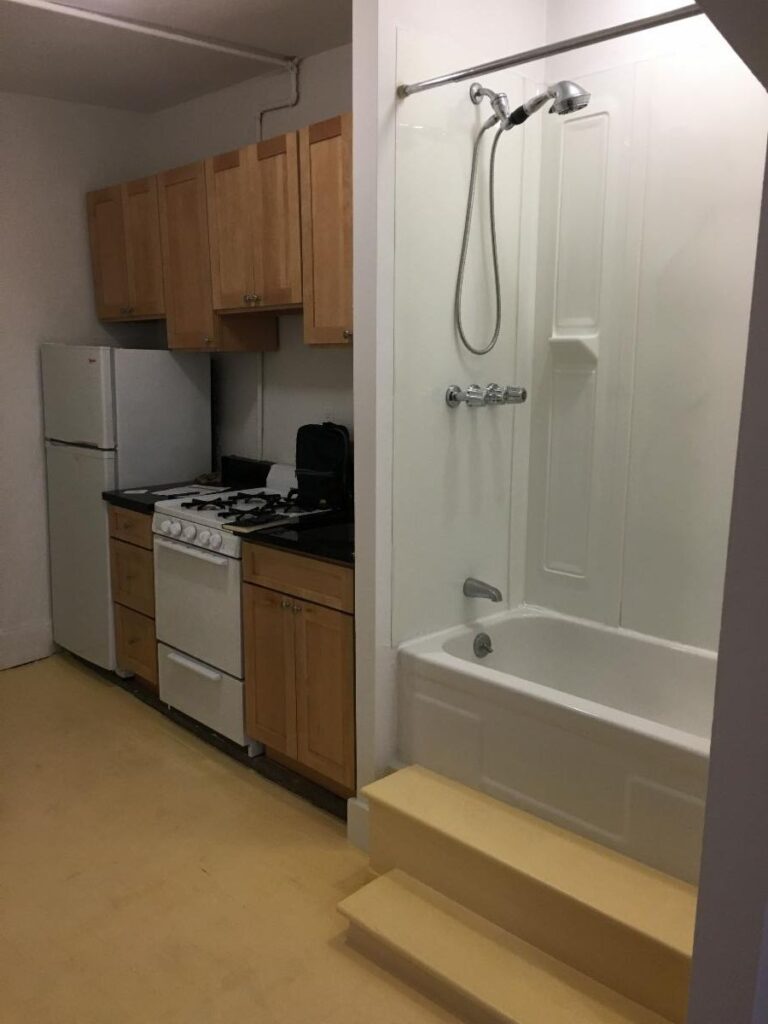 We're keeping this recurring piece to do a bit more for those genuinely interested in New York real estate and give my LinkedIn designation a little luster. Taking a note from the easy to absorb nuggets of information in Robinhood Snacks' newsletter, here are your RealEstateSnacks so I can make this newsletter tax deductible.
1. While predictions about the real estate market are never wholly accurate premonitions, Fannie Mae projects home prices will rise 4.2% in 2023 after rising 11.2% in 2022—with the median existing home price jumping to $395,000. And who is everyone blaming? The Millennials of course!  This demographic has been delayed entering the home buying arena, but now they are out in full force! However a scarier metric is the rise in median age of the US homebuyer – this has risen from 31 in 1981 to around 45 years old today. If we average leaving home around the age of 20 and rent for 25 years before buying, that equates to $300k lost to rent if your rent is $1,000/month….. $600k if it's $2,000/month…..and $ 1million if you average $3,333/month.
2. Now I understand why I have been feeling incredibly old all of a sudden when out at my favorite bars: Gen Z – those born between the years of 1997 and 2012 – have become the most active faction in the housing market, flocking to major cities in droves. Manhattan's social scene and job climate led to a 63% jump in Gen Z rental applications year-over-year. Gen Z made up 27% of Manhattan renters last year, up from 17% the year prior as they are now contending with an extremely tight market inventory wise. Other major cities to see a spike in its share of Gen Z renters include San Jose (52%), Los Angeles (45%) and Irving, Texas (37%); notably they are the only generation to have its activity surge in the past year.
3. If you're up on your New York real estate gossip, you should be somewhat familiar about the recent hoopla surrounding talks of Soho getting rezoned, which had zero beneficial outcomes. Well it appears everyone can breath a sigh of relief because the loss of tax breaks will deflate both the Soho and Gowanus rezoning attempts. With the 421a tax abatement expiring soon, if developers don't have foundation footings in place by that time, they won't qualify, which is a HUGE additional cost to absorb. To put this in perspective, over the last three decades, developers have saved $22.2 billion in tax breaks at the city's expense. The 421a has entirely failed to do what it was supposed to do, which is produce affordable housing; instead it has encouraged condos instead of rentals and driven up land prices and price per square foot. The government being the government.
4. Covid naysayers who were convinced that "New York is dead" are eating their words as rents have bounced back to pre-pandemic prices, all concessions have fallen off, and many people who rented during the pandemic with market rents above their means are finding themselves with nowhere to live. Rents in New York rose 33% between Jan 2021 and Jan 2022, almost double the national rate and the highest increase among US cities. In Jan 2020, the median asking rent was $2,900. It dropped 14% over the following year, before climbing 16% to $2,895 this past January; however the declines and increases have been sharper in wealthier areas. On the UWS and in Williamsburg, the median rent dropped by 20% between Jan 2020 and Jan 2021 yet has spiked by 40%, higher than before the pandemic. The fluctuations reflect a turnaround driven by the end of the discounts used to attract tenants. Some owners are adjusting for the booming housing market, making up for lost income and compensating for the escalating costs.
5. While we all feel like we've individually had "the worst" upstairs and downstairs neighbor in the city, unfortunately that award goes to the residents of a $7mm Murray Hill townhouse where the tenant in the downstairs triplex started squatting after her lease expired and turned the apartment into a seedy, "members only", brothel with prostitution, gambling, and insane parties. Neighbors in the building found naked party goers in the hallways constantly, lines outside the building into the wee hours to gain access to the "club", most nights there were bouncers outside, and couples broke into other apartments to…do their thing. So, may you never again feel like you have it the worst when it comes to noisy neighbors.
Related: a ridiculous recounting of the insane number of noise complaints the city receives for people calling in their neighbors noisy sex lives.
And for the two homes I'm ogling this month…
…this four bedroom loft at 36 Bleecker Street with understatedly sultry brick barrel vaulted ceilings…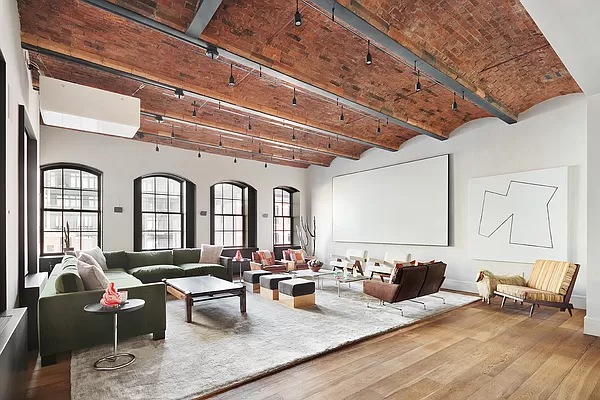 …an iconic yet masterfully renovated townhouse in the heart of Brooklyn heights at 36 Grace Court…