Digestible Real Estate News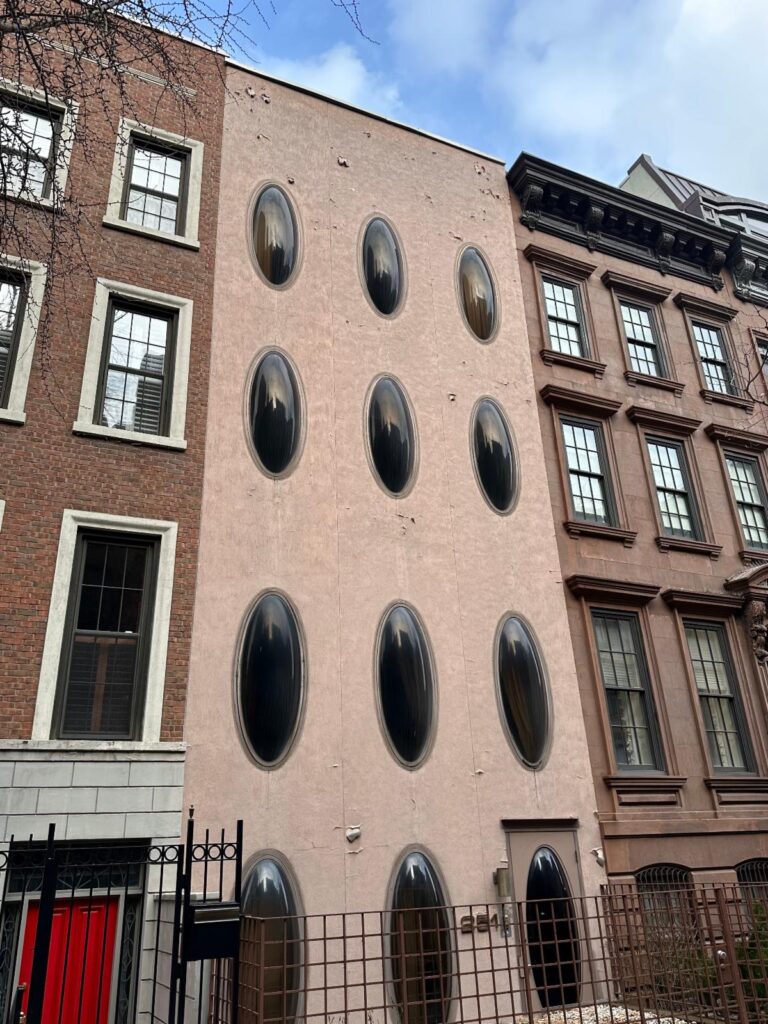 We're keeping this recurring piece to do a bit more for those genuinely interested in New York real estate and give my LinkedIn designation a little luster, enjoy some light real estate snacks so I can make this newsletter tax deductible.
1. The drama over the fate of the Flatiron Building lived up to its hype and may have reached a final resting place: converting the building to residential apartments. After the prior $189mm deal fell through weeks ago, in a follow up auction the majority owners reclaimed the property for $161mm and declared that the building will be converted to residential use. The process to covert such a behemoth landmark property to a residential property will assuredly be time-consuming, costly, and extremely complex but is aligned with a movement across the city to convert vacant office space to apartments to help solve our housing crisis.
2. New York finds itself in the same conundrum as the rest of the country: there's a hellish real estate gridlock as buyers are eager to buy but sellers are scarce. Opposite to our usual a robust spring market, this year was icy cold but not for lack of interest: buyers have accepted 6% rates and are waiting in the wings for inventory that refuses to surface. The main issue is that most would-be sellers have locked down irreplicable interest rates so why would they forgo those only to take on a higher monthly cost on the purchase all while selling for a less favorable price than they could feasibly get when rates drop? What will propel the market is when sellers decide to list for a trade-up opportunity, accepting what they'll lose in their low rate they'll capitalize with more favorable pricing and can refinance when rates settle.
3. A big LOL to everyone who said New York would die during the infant stages of Covid: New York remains the priciest real estate market in the world. In a new report that ranked the leading 10 global locations for home sales over $10 million and $25 million, New York got the gold, with 244 sales over $10mm and 43 over $25mm in 2022. London took second, followed by Los Angeles, Hong Kong, Miami, Singapore, Palm Beach, Geneva, Sydney and Paris. And some more flattering New York news to boot: New York has exceeded its pre-pandemic population.
4. Wonder why the first time buyer inventory is so razor thin? Baby Boomers rose from 29% of buyers to 39% of buyers in 2022, unseating millennials for the greatest share of buyers since 2014. Many of the moves were related to retirement and semi-retirement planning. 10,000 Baby boomers are retiring every day and their real estate needs are changing, often downsizing so they're competing with first-time home buyers, which further exacerbates the housing shortage for entry level homes.
5. Did you also have horrific allergies this spring? Well, men are to blame. In a trend dubbed "botanical sexism," urban planners planted more male trees in New York because they're easier to maintain than females, which traditionally litter sidewalks with seeds and fruit. However, males are actually much more prolific producers of pollen, an aggravating factor for allergies. Sadly, the concept of allergies wasn't on the radar of planners when they planted so many males so here we are. Pollen from dioecious trees lingers in the air longer and fails to fully absorb due to the city's lack of leafy ladies hence why allergies are hell in the city. Le sigh.
And for the two homes I'm ogling this month…
…the Brooklyn Mansion I envision in my dreams every night, 289 DeKalb Avenue, complete with 8 fireplaces for $6,500,000…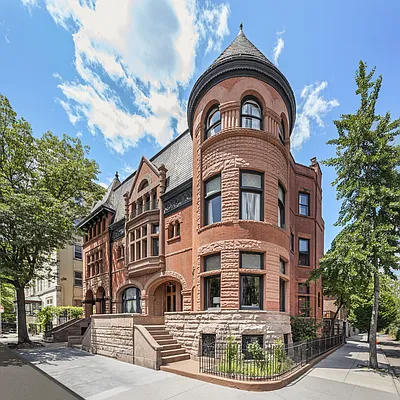 …while not a wild price tag by Manhattan standards, a rarely available home in New York's always enchanting Villa Charlotte Brontë located at 2501 Palisade Avenue for $1,395,000…