Jolene in Noho for Their Brunch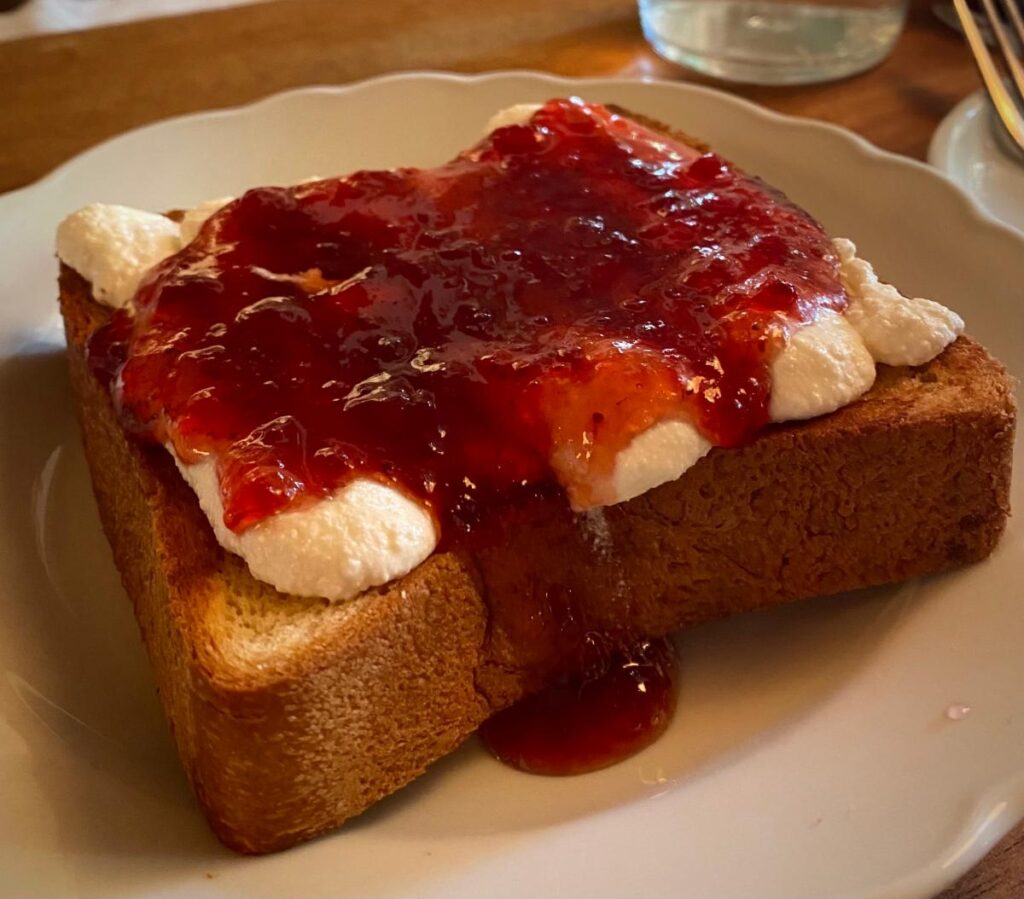 ^ anything on top of a bed of delicately fluffy ricotta is basically boudoir
Things that give me disabling anxiety:
Turbulence on airplanes (I've cried into the chest of the stranger next to me)
Videos of mother birds pushing their babies out of the nest so they learn to fly (it's niche)
Folding laundry only to realize a single sock is missing then tearing your apartment apart to find it
The critically acclaimed film Labyrinth, staring David Bowie
Looking back at any Facebook album posted before 2014
When you're starving and arrive to brunch only to realize no one made a reservation, the wait is 2 hours long, everywhere else has a wait at this point, and the only option for food before physically tearing someone's face off is an emergency spinach feta wrap from Starbucks
Brunch, being an integral part of the backbone of adult social interactions, is a tricky beast. Usually if the place you're walking into has a free table at noon on a Sunday, something is tragically wrong. In New York, brunch is pretty much a professional sport; knowing where you can walk in, having reservations to the places you can't, catching wind of the new spots before they get overrun, and having an "in" with a manager at a now-overrun spot who will save you seats at the bar.
Because I love all ~four of you who have made it this far into my newsletter, I'll let you in on the most under-discussed brunch destination downtown, Jolene. Their dinner is dependably fantastic, which should surprise no one coming from the Happy Cooking Hospitality Group, and they finally starting slinging brunch, which is doing way more than most.
So because my friend Dana has been my trusty copilot for this new wildly gluttonous section, we courageously persevered through four of their brunch entrees and here are our findings: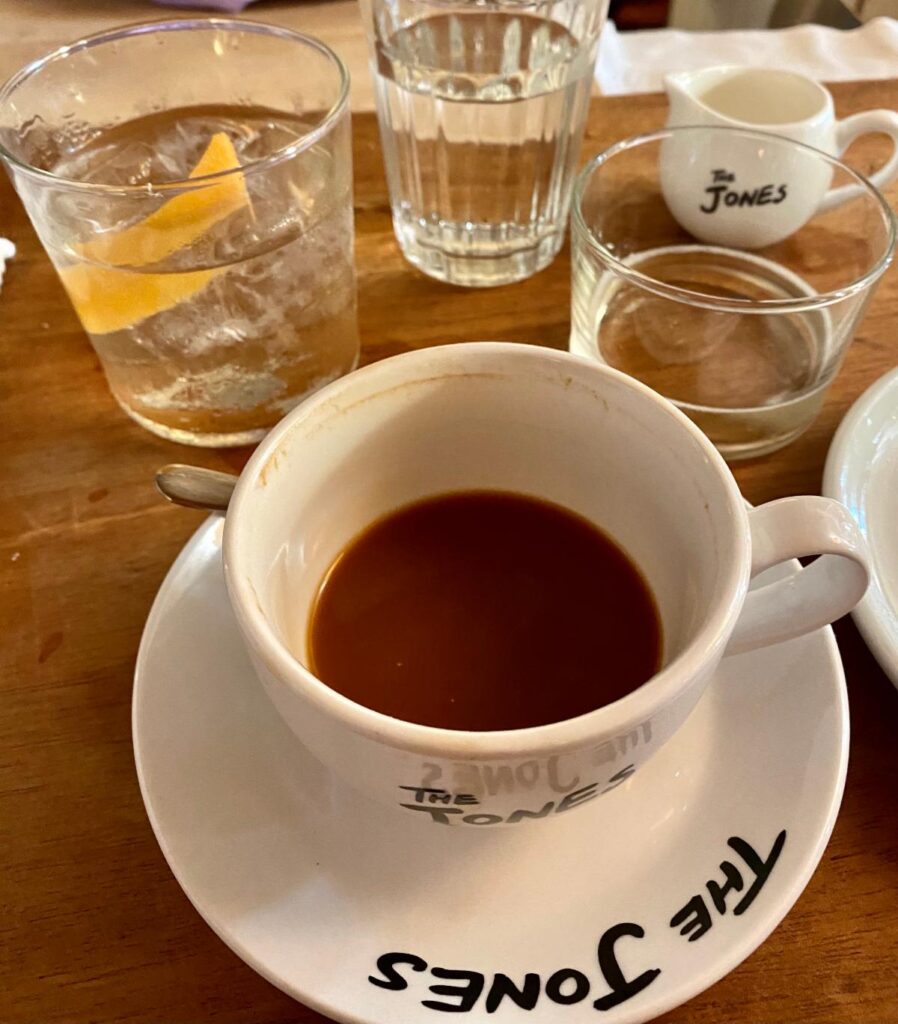 Before we kick this off, I would just like to bring us all back to elementary school when we learned that the human body *needs* 11-15 cups of water a day. My GP likes to tell me every year at my physical that I could stand to drink more water, but honestly, there are always better options around.
Like americanos, champagne on the house, and Jolene's insanely good yet sneakily boozy White Ferrari, a crystal clear Negroni fueled by mezcal and salers. I would probably stop yourself before you have more than four but who I am to tell you how to live. Now onto the food…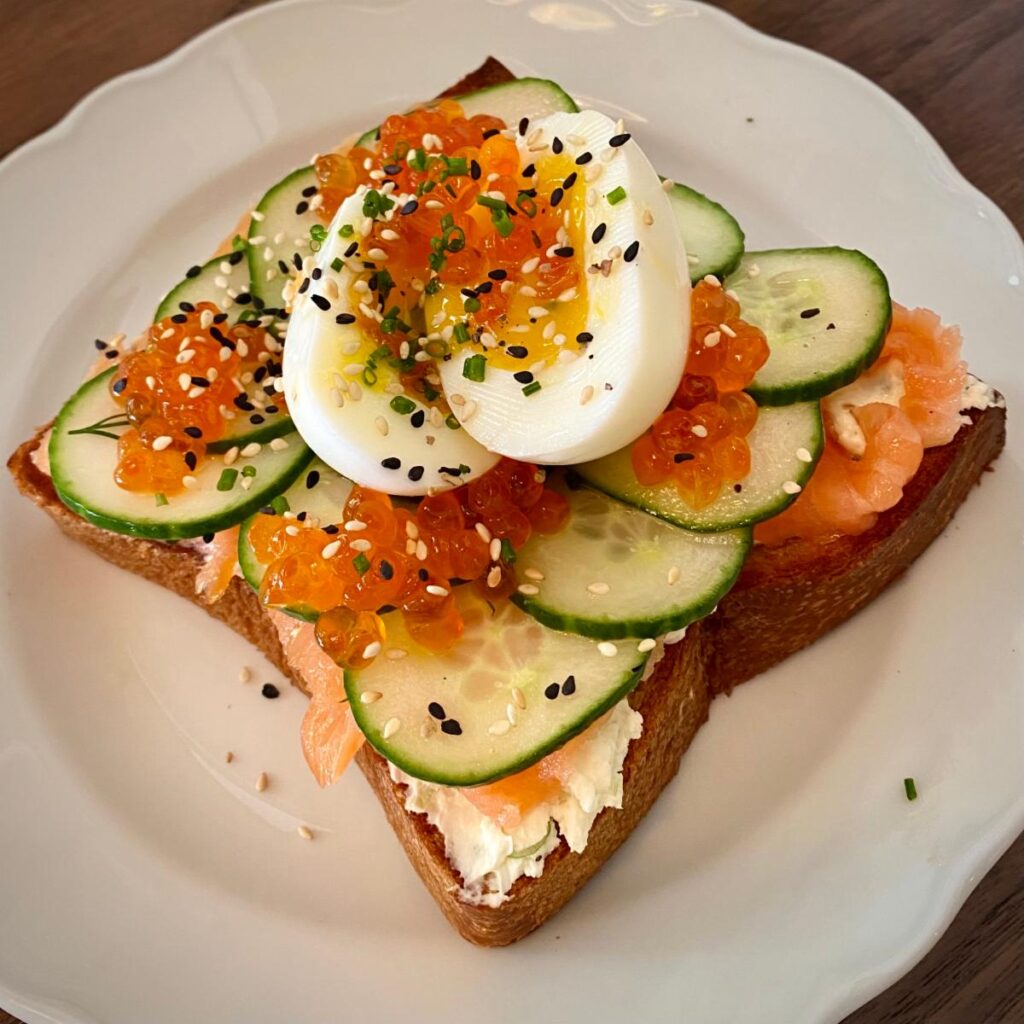 Lox Toast – scallion cream cheese, cucumber, roe, 7 minute egg
Setting the scene: you're 17 and leaving the movie theater, where you just saw Pirates of the Caribbean with a big group of friends. But you …you sat next to your crush. Are you crazy or did you lock eyes a few too many times. Your knees tapped and lingered there for a moment…is this love? As you merge onto the highway, you roll the windows down, warm summer air flooding into the car, and turn the volume up as Maroon 5's "You will be loved" croons. Nothing will ever feel this real.
Until now…This toast is the runaway winner. Every part perfectly plays off the other, allowing each bite to deliver uncontested Gestalt.
Grade: 13/10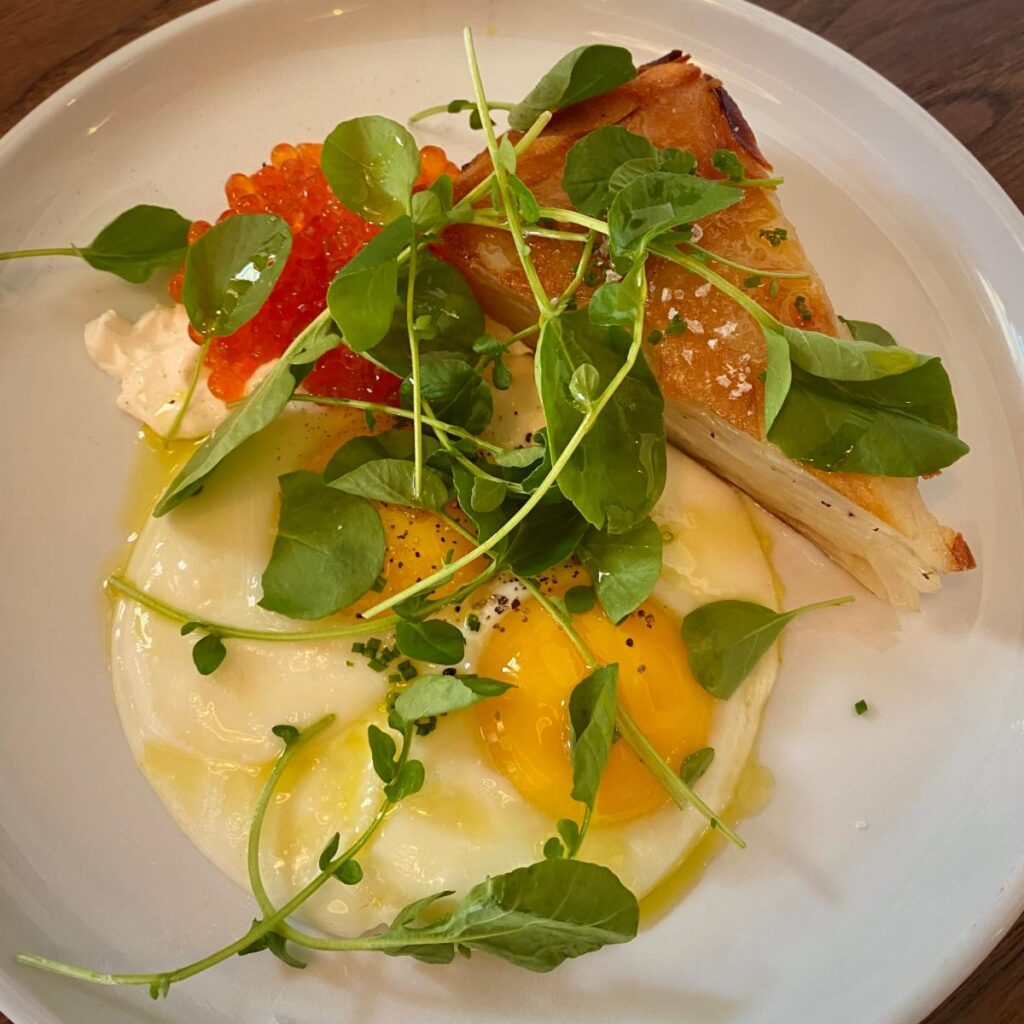 Potato Galette – roasted in schmaltz, with sunny side eggs, sour cream, and trout roe
Remember that dark time in the culinary world when pork belly was unavoidable? Sandwiches, salads, donuts, ice cream – it was unescapable and at the beginning, you embraced it. Even enjoyed it. But the rapidly reoccurring richness began to accumulate until it hit a critical point and you probably haven't touched pork belly since.
The first bites of this dish are undeniably delicious – sinful if you will. The thick outer crisp of the galette, hiding buttery potatoes, paired with eye yolk, rich roe, and decadent sour cream…each by themselves would perfectly compliment a vegetable but all together….chaotic evil.
Grade: 7/10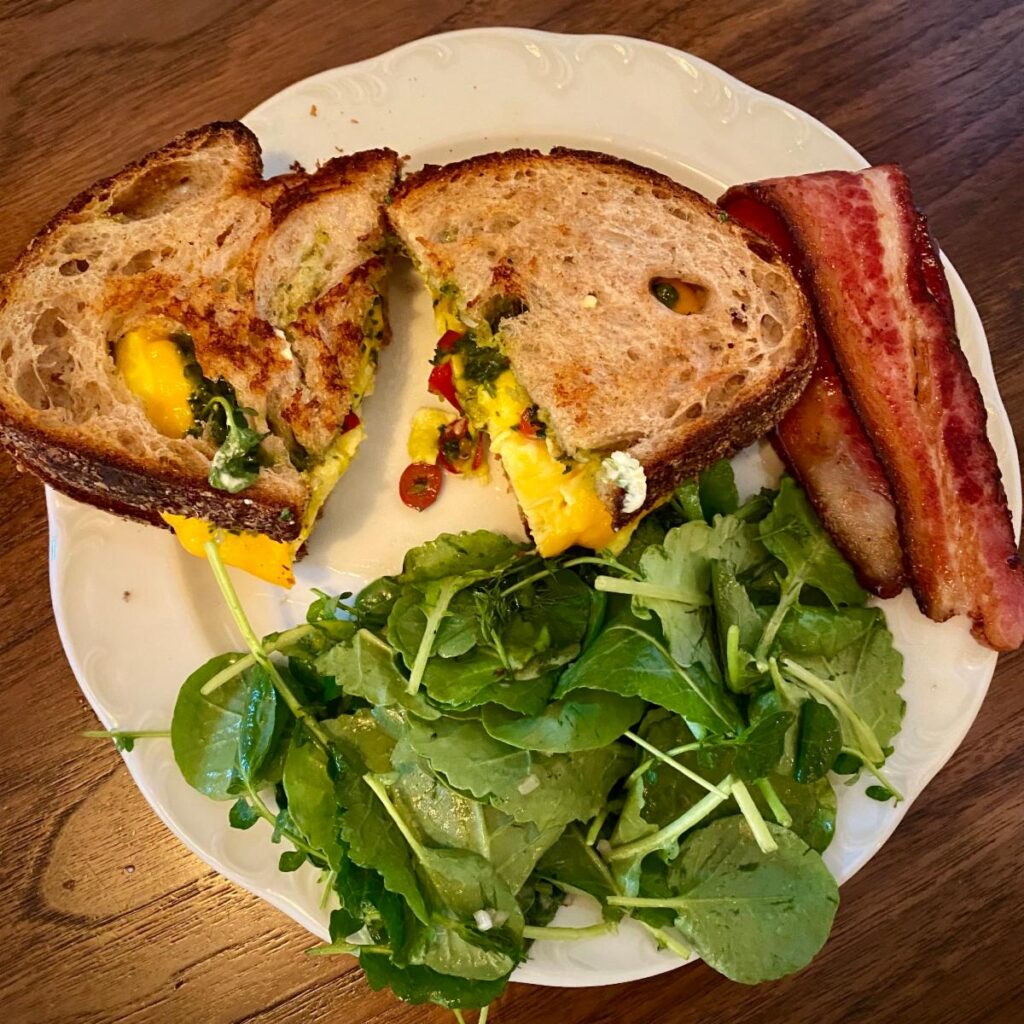 Soft Scrambled Egg Sandwich– cheddar, aioli, hot peppers, and chimichurri with bacon
Remember when mail-order catalogs were the sole way to get anything from the likes of dELiA*s? You'd send in your order form with a paper check, then 75 weeks later, it would arrive…looking nothing like the catalog, the long build-up doubling the acute disappointment.
We were so excited for this sandwich but to be honest, I made better breakfast sandwiches blacked out in my college dorm kitchen with questionably expired foods. It was fine but a let down, like when overalls look great on the model…then you put them on.
Grade: 4/10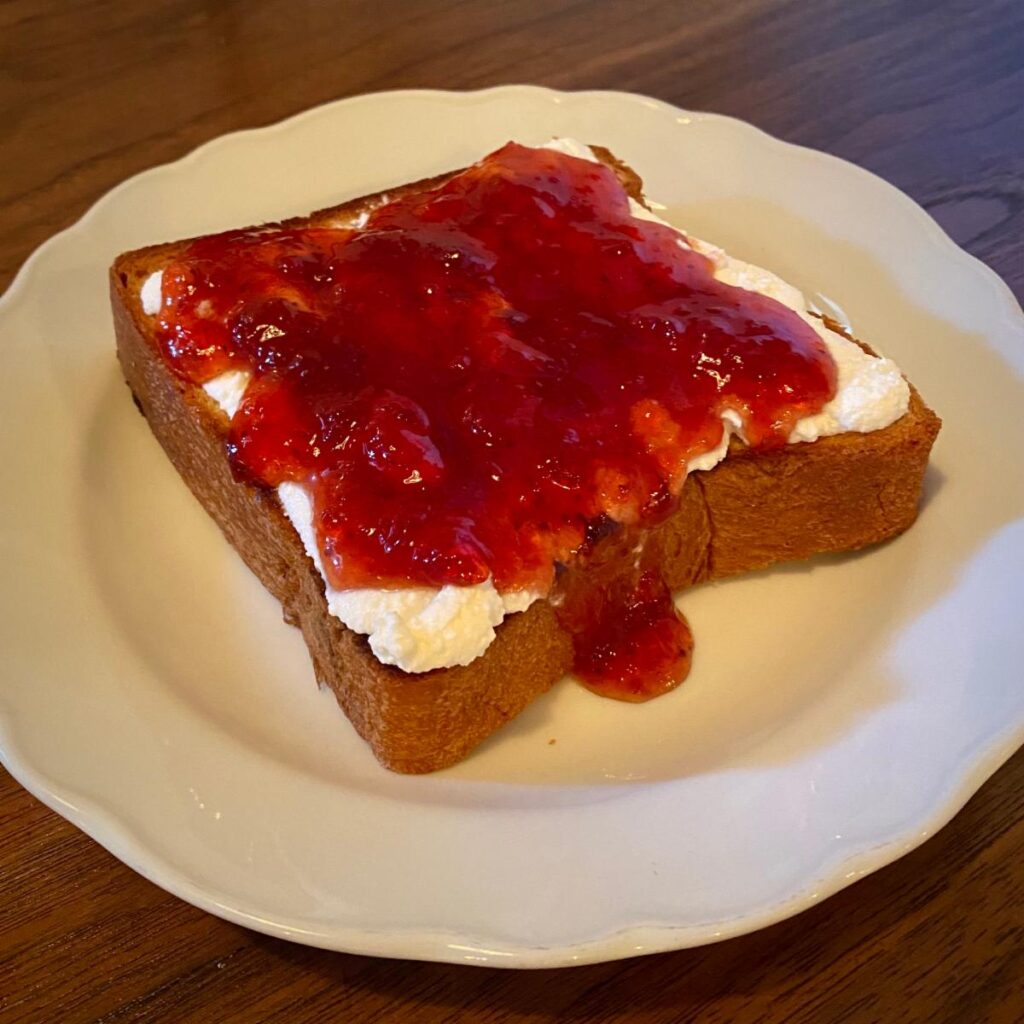 Toasted Milk Bread – sheep's milk ricotta and strawberry jam
Remember when we were kids and you'd toast a piece of white bread, slather on an obscene amount of butter, then douse that gaping nutritional void with tablespoons of Sugar 'N Cinnamon? While it gave you momentary diabetes, it was…perfect.
This toast feels the same except it's a true work of art. The bread is spongey and fluffy, like a heavenly pancake, a beautiful alter to hold a generous heap of whipped ricotta with luscious farm stand jam, the ideal accouterment. This is a must order for the table to share.

Grade: 11/10