Mel's Bakery on the Lower East Side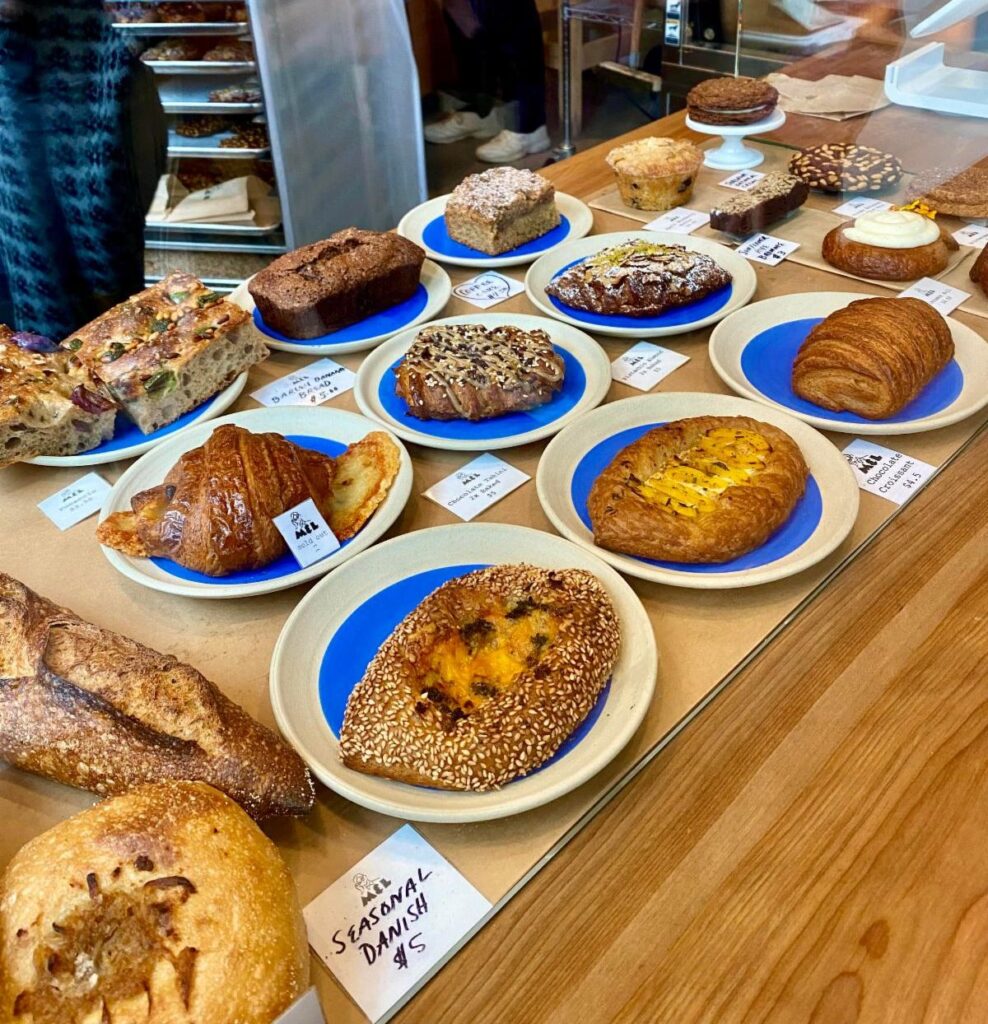 Let me just say, I am absolutely furious that I wasted my peak metabolism years on the wrong foods. Why did no one tell me to truly enjoy washed-rind cheeses while my stomach could still process dairy? How was there no public service announcement that you should get your fill of caramel and peanut brittle before you round out your 20s with no enamel left on your teeth? Was there no one in charge of notifying everyone that your days are numbered where a bagel with cream cheese won't immediately go to that impenetrable part of your outer thighs and take up permanent residence there? When did that flip switch where you didn't have to just worry about hangovers from alcohol, but now sugar hangovers were the enemy? Who dropped the ball in reminding us to deeply enjoy those Wendy's chicken nuggets as children, before they would be burned at the stake on national display for their wrong doings in public health, animal rights, and global warming? At the time I was focused on the toy that came along with the meal, when I should've appreciated being alive during the forgotten golden period of time known as The Innocence of Fast Food Chicken Nuggets.
Now there is one, very particular item that I regret discovering so late in life, as its butter and sugar laden magic without fail causes my back molars to scream for mercy and almost instantly causes my rings on my fingers to tighten: Almond Croissants. There's a bakery near my apartment that has taken New York by storm, with some of the top restaurants using her breads and the weekend lines wrapping around the block. Mel Bakery at 1 Ludlow Street is a new comer to the scene but has been heralded as slinging some of the best baked goods in the city (the Yelp speaks for itself). I've popped in a dozen or so times, mainly for their seedy RugbrØd loaf that drips in hearty decadence when toasted with butter, but have avoided the pastries due to my body reacting more violently to sugar than tequila shots these days.
This past weekend, it was finally time to rip the bandaid off and dive into their pastries. With one of my best friends, Dana, who also will never say no to trying a sample, we went through five of their top hits and have thoughts.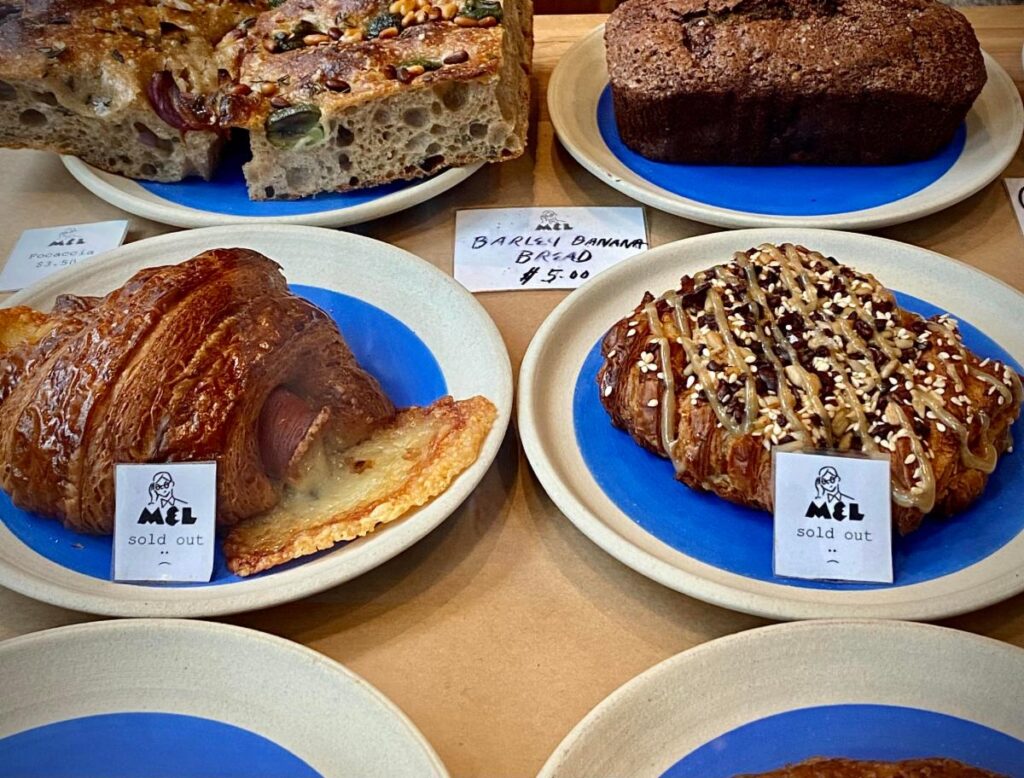 Unfortunately I have to preface this with some devastating news. Because I waited until 11:15am to hit Mel's so I wouldn't spend 45 minutes upside down in a plank with 6 croissants in me during pilates that morning, their two best sellers were sold out: the Chocolate Tahini Twice Baked and the Meat Hook Ham & Cheese. I understand this undercuts my investigative prowess and I should've done better.
I am so sorry.
Now onto the pastries that were available: