The Inevitable Section About Local Birds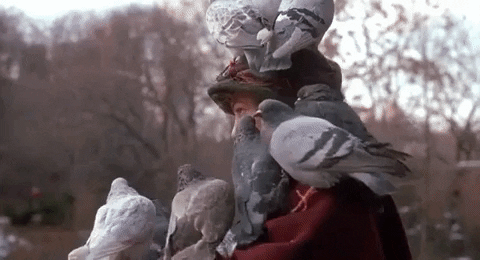 When first dating someone, there are some questions you should ask to help gage compatibility and also vet who you're dealing with as a person. There are fairly innocuous ones, like are you an early bird or night owl. And then of course, you have the deep cuts, like do you want a family, do you believe in marriage, and how do you associate politically. However, I am always shocked at how incredibly polarizing your stance on whether or not you like certain animals can be to someone else. While this sounds hyperbolic, I must say that 9 out of 10 people would rather get that second drink with you if you stormed the Capital than if you didn't like dogs. A man who has always envisioned his wife enthusiastically bearing him 8 children (all while being an industry leader in her career, having a pilates body, and keeping their home "House and Garden" feature worthy) is much more likely to text a girl back the next day if she does not want kids than if she has a cat. However, no animal is more universally decisive than birds.
I was raised in a pro-bird house by big bird people – stopping with the bird puns – so I know my way around a New England bird feeder. We grew up surrounded by woods and had a resident Barred Owl in our backyard so cue a lifelong soft spot for owls. So of course, when Flaco the Eurasian Eagle Owl was freed from the Central Park Zoo and was forced to learn how to be a wild bird for the first time in his life after 13 years in captivity, I became obsessed and soon realized only 20% of people feel as strongly about birds of prey as I do.
Without further ado, the Audubon Society foray 80% of you didn't exactly ask for: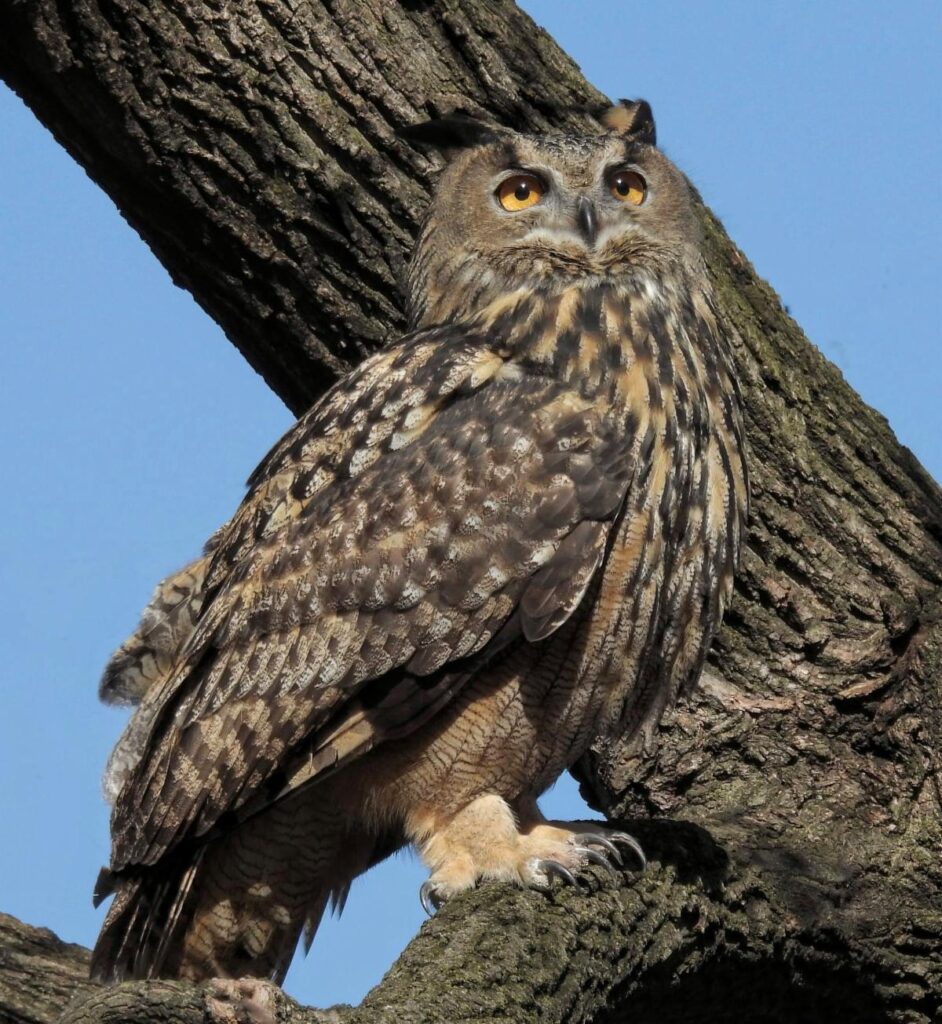 1. Top bird news of 2023 in case you've been living under a rock: Flaco, Central Park Zoo's resident Eurasian eagle-owl, escaped after a vandal cut the mesh of his enclosure. He came to the zoo at under a year old and had spend the last 12 years in captivity, unable to freely fly about and never having learned to hunt. The zoo staff relentlessly tried to capture Flaco as he was forced to adjust to an (I can only imagine) unfathomable world outside of his prior confinements. However, efforts were abandoned after 10 days as Flaco showed he could hunt and survive on his on two wings. The internet became infatuated with the inspiring story of the bird who was quickly and bravely adapting to his new world and dare we say, thriving? While some remain apprehensive about his freedom due to the dangers he poses to other park birds and dangers that lurk for him (notably vehicles and rodenticide, which were fatal to beloved Barry the Barred Owl), Flaco should warm the hearts of every New Yorker, as he's a shining example of someone who made it in the Big Apple against all odds.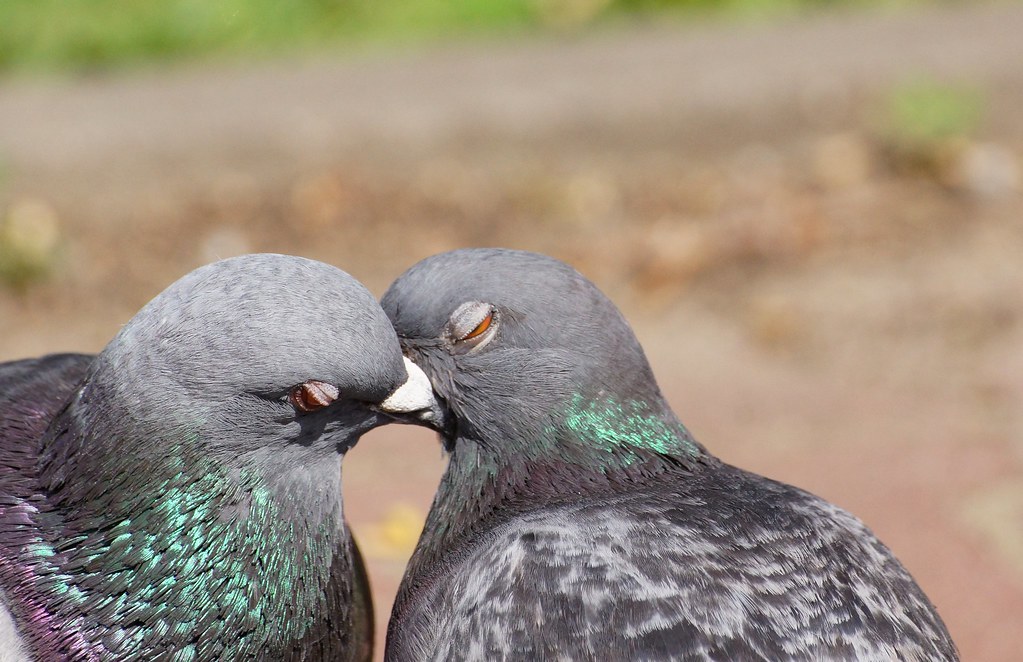 2. Controversial but I feel horrible for pigeons. Pigeons did not want to be born as pigeons. They did not want to stalk the Port Authority Sbarro in hopes a discarded crust would find its way onto our city's foul sidewalks. No one wants to be called a winged rat. People manifest that their exes are reincarnated as pigeons. Pigeons didn't ask for all of this. But pigeons are strange and fascinating and we're giving them the minute of fame they deserve here.
Wonder why pigeons fly in circles?
You've definitely seen pigeons randomly flying in circles, which doesn't help with people calling them stupid, so let's award them some credit. Pigeons fly in circles to work out where they are and to get themselves orientated. They can detect the electronic pulses from the earth's magnetic field, so flying in circles allows them to use these pulses to get themselves orientated and work out which way home is. They also have keen sense of smell, circling gives them time to take in the scents which they can also use to help themselves get orientated. Also pigeons take advantage of a phenomenon called thermals, which are rising columns of warm air that help birds fly without effort.
You've definitely seen pigeons kiss at least once…so why?
God, I'm going deep into the corners of the internet for this newsletter. So fun fact, pigeons mate for life and are modern parents, sharing child care and foraging. In a weird mating ritual, the final step is a passionate kiss, which cues further actioon. And when I say cue, a pair can have 50 pigeons in one year.
For those who haven't given up on me yet: how and where pigeons sleep.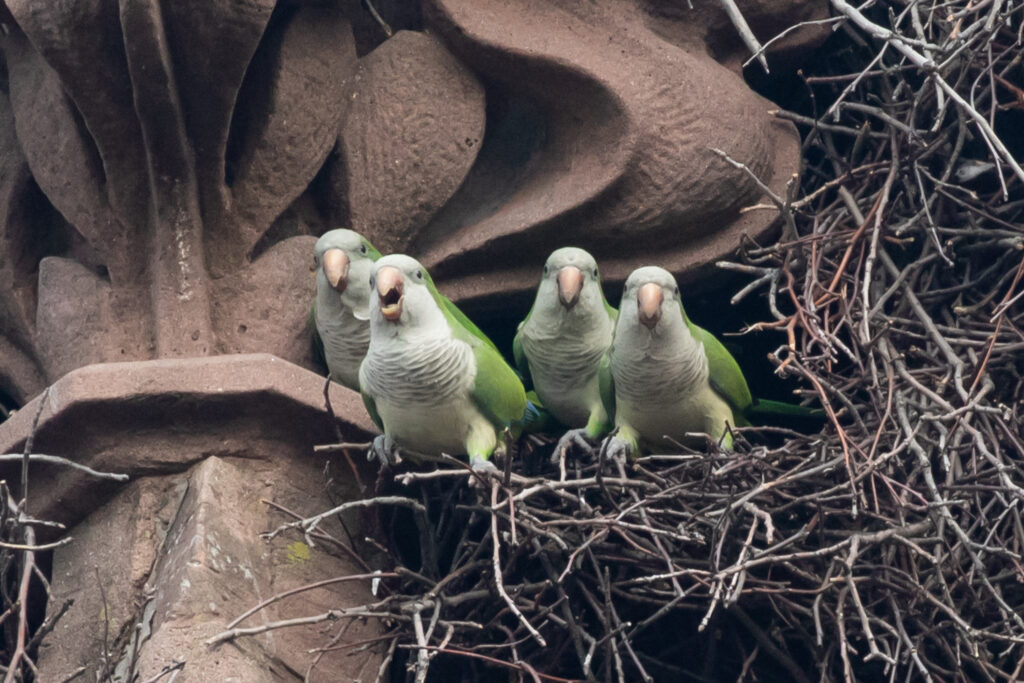 3. The weird story behind why you may see colorful parrots all throughout Brooklyn and Queens' green spaces. Native to Argentina, Monk parrots were sold in massive numbers from their motherland to the United States in the 1960s, which was the country's way of cashing out on their bird control issue. No one knows for certain how the parrots were released – many think it was mass buyer's remorse when owners found out how chatty this species was – but in the 1970s, they started popping up in the wild. The US government sent bird hunters (yes, this is a real sentence) to deal with the infestation. They only handled about half, with the other half retreating to Riker's Island. The bird hunters had to wait for special permitting to get onto Riker's and by the time they did, the birds were gone. The parrots fled south and set up shop in Brooklyn's Green-Wood ceremony, where those they're disturbing are a little less vocal.