A Cornucopia of Obscure Facts for Awkward Silences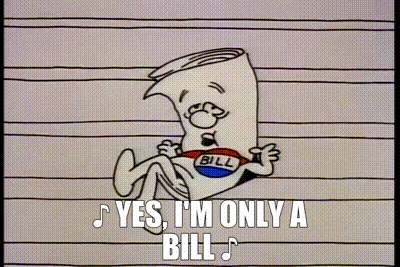 Seeing my life is presently still in the "martinis and gowns" phase, I cannot speak to the avenues adults are utilizing to subconsciously seep questionably useful knowledge into the minds of the youths. I implore you to time travel back to Ye Olden early 1990s, humanity's final moments before the introduction to computers, when we existed in a world of primitive animation and VHS tapes. Enter Schoolhouse Rock! No matter how many times I change it, I cannot for the life of me remember my Bank of America password however at the drop of a hat, I can walk you through the steps of how a bill progresses up the legislative branch. Caveat: it will be sung, exclusively in a dramatic southern accent, and I'll repeat the chorus 25 times. I cannot articulate eloquently how Webster's Dictionary would classify a "conjunction" but like a demonic possession, I can go into a catatonic state and sing for an excruciating three minutes about it.
This is all being said to highlight that we have hours of multiplication and grammar jingles from the 1970s lodged in the catacombs of our minds that are due for some spring cleaning.
Since this newsletter wouldn't be complete without a torrent of unrelated history facts, consider this your back pocket of mildly interesting New York factoids so you aren't chucking sterile minutia about your niche job at your date when the conversation volley falls back in your court.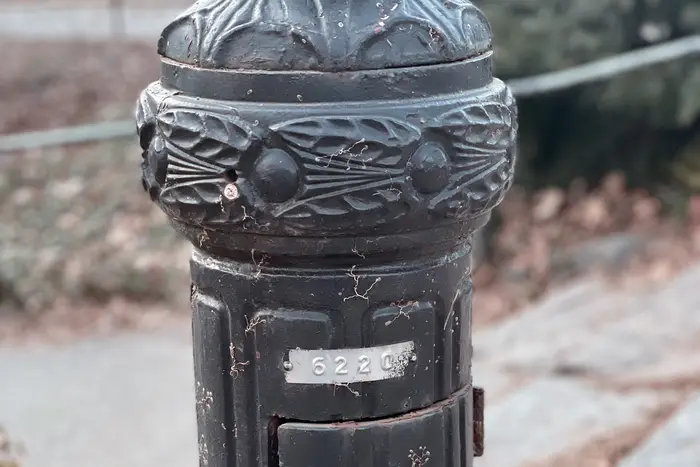 1. There are more than 1,600 lampposts in Central Park that double as secret navigational markers. Sneakily built into Central Park, there's a hidden way to help you navigate. On every lamppost, you'll find a metal marker with four numbers on it, which indicate the closest street and which side of the park you're nearest to. The first two numbers indicate the street you're aligned with and the last two designate east or west; odd if you're closer to the West Side, even if the East Side. So example, a "6 7 0 1" means you're near 67th Street on the West Side.
2. You can have a martini next to the blood-stained playbill Abraham Lincoln was holding when he was assassinated. If you took any basic US History course, you know that President Lincoln was shot while watching a play. What you may not know is that the original, blood-stained playbill Lincoln was holding is on display in one of the oldest restaurants in the city. Keens Steakhouse opened 20 years after the assassination and is brimming with historical artifacts. However, the second floor Lincoln Room is particularly impressive. Not only will you find the playbill, but look carefully and you'll spot a handwritten version of the Gettysburg Address.
3. Before the Hadid's, there was one model, Audrey Munson, who the majority of sculptures in New York are based off of. The aspiring actress was discovered in 1909 then propositioned to pose nude for big-name sculptors, a racy but enticing opportunity. She soon became New York's most prolific model, sitting for 200 artists and inspiring hundreds of pieces of art, now seen in the MET (over 30 times), government buildings, and countless public sculptures in the city. Despite her omnipresence, her paychecks weren't in line with today's influencers – the going rate for a model at that time was 50 cents an hour.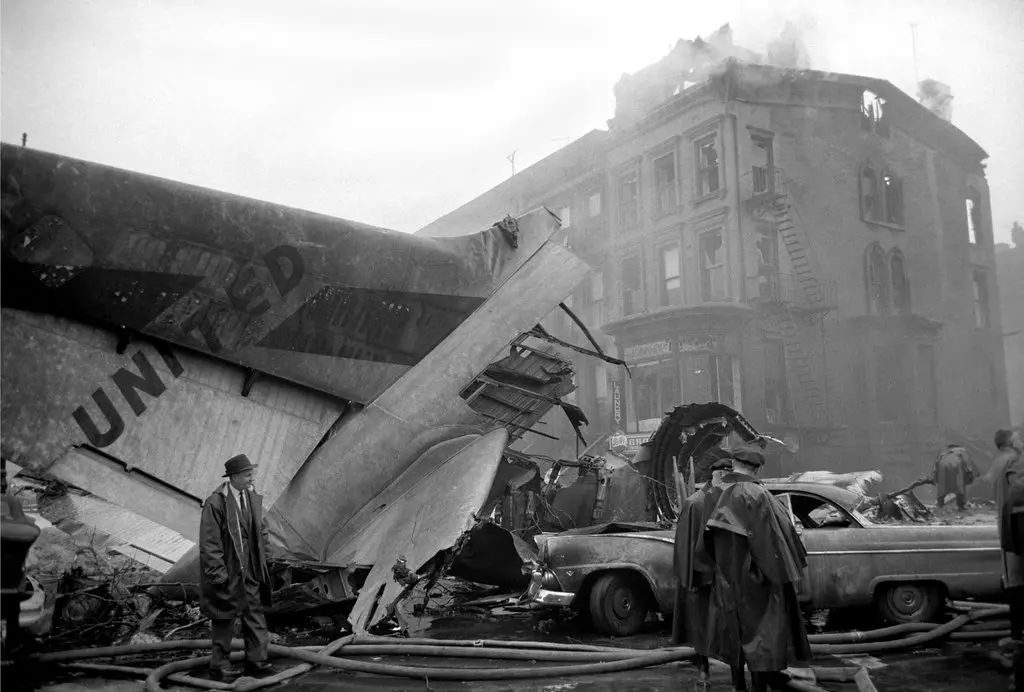 4. I'm sure most of you don't know that there was a commercial plane crash in prime Park Slope in 1960. In December of 1960, a United Airlines airliner bound for what is now JFK collided midair with a TWA aircraft descending toward LaGuardia. The TWA plane crashed in a field in Staten Island, however the United Airlines plane came down on Sterling Place near 7th Avenue, devastating the immediate residential area. The accident was the world's deadliest aviation disaster at the time. While most of the scars of the crash have been erased or built over, there are some remnants you can still find today.
5. All of the mail in the city used to be dispersed by a network of underground tubes. Built in 1897, just 4 to 6 feet below ground, there were 27 miles of pneumatic tubes, connecting 23 post offices stretching all the way from Manhattanville to Wall Street. Each tube could carry between 400 and 600 letters and traveled 30-35 mph, propelled by rotary blowers and air compressors. Post office workers regularly abused the system by shipping sandwiches from esteemed delis in their neighborhood to colleagues across town.
6. Most of us know Bowling Green as a weirdly named 6 stop but it played a huge role in the American Revolution. This small park that currently serves as a popular tourist trap was originally established in 1733 specifically for lawn bowling. However, the crown posted up a massive status of King George III in the center of the park, which signed its fate to host the most famous demonstration of rebellion at the start of the Revolution. For years it was a gathering place for anti-English protests, but on July 9, 1776, all hell broke loose and the statue was violently torn down. The fence you see today is the original fence from 1771; however, the crown-shaped posts toppers were sawed off in 1776 to be melted down for ammunition.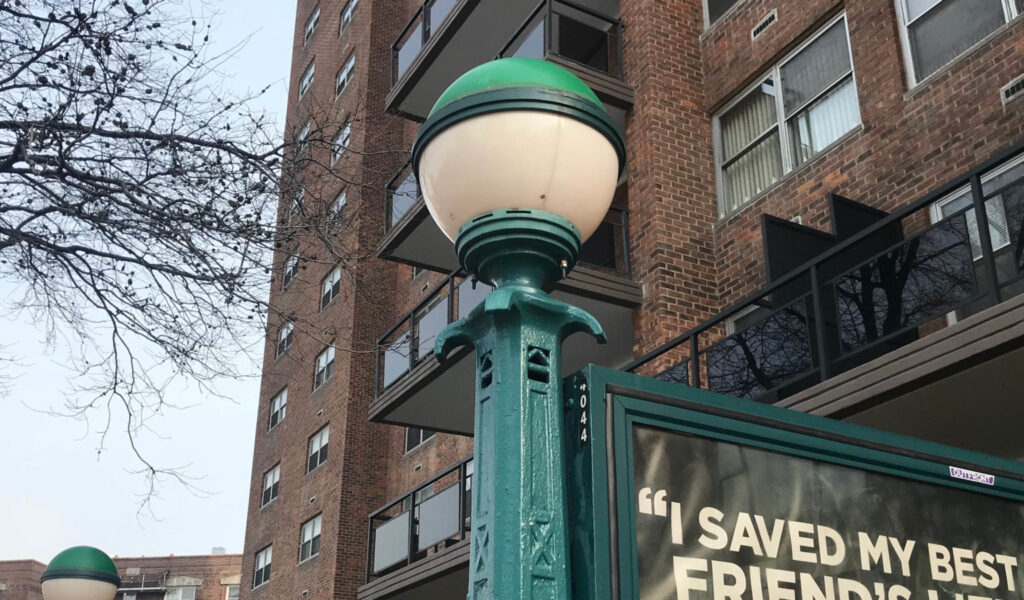 7. New York 101: The actual purpose of NYC subway globes. Nowadays, the full green and half green globes indicate that a specific station entrance is open. The red or half red globe signifies that the station is exist-only, permanently closed, or it is a privately-owned easement entrance. The original system was created in the 1980s when the token was still used and it employed a traffic light color scheme of green, yellow and red, which designated if it was open with a booth, open with a part-time booth, or closed with no booth.
8. Nothing tickles me quite like a trip back in time with Google Street View but from the 1940s. Between 1939 and 1941, the New York City Tax Department collected photographs of most buildings in the five boroughs. In 2018, the NYC Municipal Archives completed the digitization and tagging of these photos. While most street views look unrecognizable from 80 years ago, you'll spot some iconic mainstays that have withstood the tests of time.
9. Deep in the rubble of the World Trade Centers, a 200+ year old ship was found and its origin has finally been unraveled. Ten years after 9/11, archeologists found a stern of a ship protruding from the ground 20-30 feet below sea level. Four years later, the hull of the ship has been traced back to colonial-era Philadelphia, specifically back to an old growth forested area that supplied that specific white oak, presumably cut in 1773. After being in use for 20-30 years, the ship is believed to have sailed to Lower Manhattan, where it eventually sunk and was ultimately buried by trash or fill material to extend Manhattan's shoreline.