"So presentation wise, the dish appears to be entirely…eggs."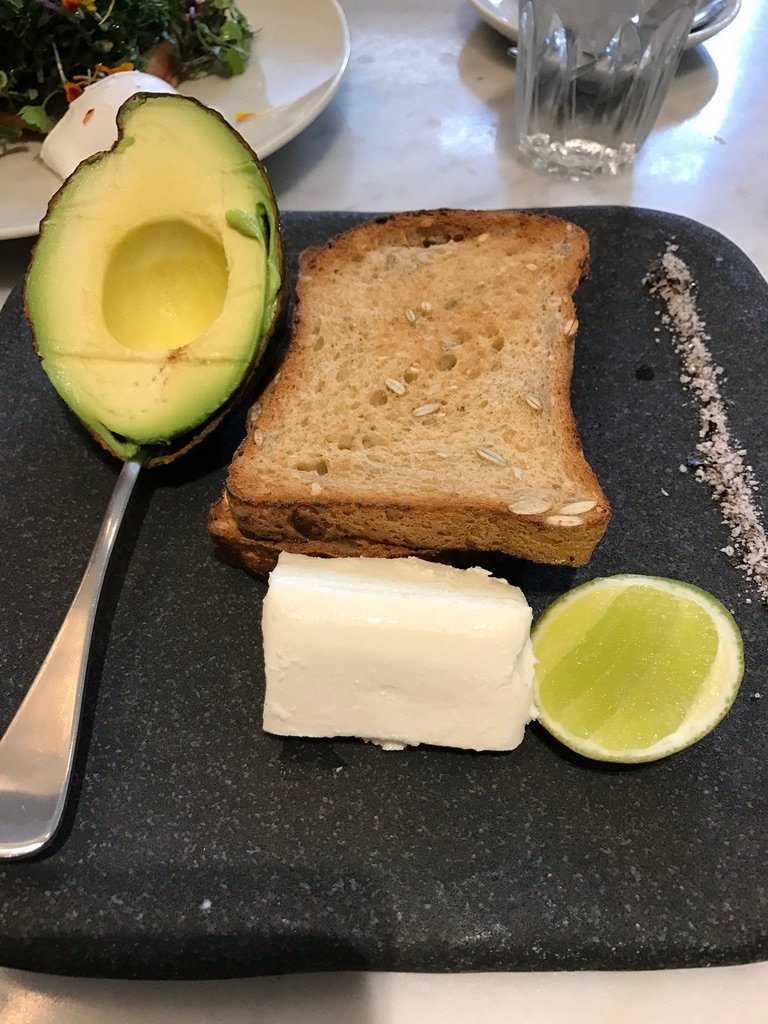 ^ So my main dish this morning is a deconstructed…"
HOST TED ALLEN: Happy Sunday and welcome to a special episode of Chopped. Today's chef is a 32-year old woman who lives alone in New York. Starting from when she emerges from her room on this Sunday-after-a-few-too-many-martinis, she'll have two hours to not only make breakfast but also meal prep for the week, just using the items she has in her kitchen because Trader Joe's on Sunday is one of the forgotten rings of Hell. Let's get started.
JUDGE SCOTT CONANT:*three hours later* And at a balmy 11am, it looks like our chef is finally joining us…oh god, does she know she's on camera? How is it possible for someone to look so complacently middle-aged yet peak prepubescence simultaneously?
JUDGE MANEET CHAUHAN: She had to stop to bend over for a bit halfway to the fridge. She's on the move again, just opened the fridge and chugged half of a Coke Zero, her 2 hours begin now.
JUDGE AMANDA FREITAG: She's taking out all the eggs and cheese she has in the fridge, I think we're getting some type of omelette today? Wait, she's taking out pine nuts and Old Bay. Nope, she put the Old Bay back but is now eating the pine nuts straight from the container.
SCOTT: Does anyone have any idea as to why she's using a steak knife to cut an orange? And why is she doing it on a paper towel?
MANEET: This is odd.
AMANDA: She's pivoted to cutting a bagel with that same steak knife. Do you think…she just doesn't want to get another knife dirty?
SCOTT: I think you're onto something, she's been cutting up that tomato on a chipped dinner plate instead of a cutting board.
MANEET: And now she's taking out a Magic Bullet. Maybe is she going to make a gastrique out of the hard candies in her purse she took from the club bathroom last night? Perhaps a coulis from the spoiled cucumbers she optimistically bought thinking she'd choose to snack on those over…literally anything else.
AMANDA: And for what we think may be an act of defiance against having to use another utensil or dish, chef is just cracking eggs into the Magic Bullet. Wait, she has pulled a beer out of the refrigerator. Is she going to add beer to it too? Oh, no, she's just drinking that one.
MANEET: The eggs are in the pan and she's actually executing a good folding technique, but she's just adding, so much cheese. She's not stopping. She's throwing more in by the handfuls. It must be…2 to 1, cheddar cheese to eggs right now. This is just irresponsible.
SCOTT: Chef isn't looking too great, she seems to be heavily sweating and looks quite pale. It may be a mixture of the beer and the amount of gas in the apartment due to her struggling to light the stove for about 2 minutes. She's off to the bathroom out of camera, eggs still cooking on a high setting.
TED: Annnd the eggs seem to be smoking.
[ear piercing beeping]
TED: Well she has to address this fire alarm now, this will cut into her plating time. She's climbing up on the table now and….did she just take the fire alarm off the ceiling entirely and put it in a drawer?
MANEET: Our chef is back to the eggs and she's…she's just eating them straight off the pan around the burnt edges. This isn't going to bode well for her in scoring.
SCOTT: She's wrapping the bagel in paper towel now and heading for the couch. Oh, I don't think she's going to make it, she's lowering herself down onto the dog bed.
TED: Well, seeing we're down to 60 seconds and our chef is currently in the fetal position on a dog bed, there is no chance she meal preps today. We have no choice but to serve her with the quintessential closing minute of Chopped: YOU USELESS PIG, YOU HAVE 30 SECONDS UNTIL WE RELEASE A RABID PACK OF RACCOONS INTO YOUR KITCHEN AND 60 SECONDS UNTIL WE SPRAY YOU WITH NEPALM *rapid machine gun fire is heard dangerously close by* YOU ARE PATHETIC AND IT'S A SHAME SOMEONE GAVE YOU A COLLEGE DIPLOMA *some terrifying Slipknot song blares at a deafening volume* YOU'LL BE FED THROUGH A WOOD CHIPPER BEFORE ANYONE EATS THAT MESS YOU CALL A MEAL *blood curdling screams fill the room*
For stomaching my creative writing exercise I did at 11:30pm while shaking because I had two cups of coffee at 8pm for absolutely no good reason, please see below for the undeniably sensual Fish & Chips at Manhattan's hottest newcomer, Dame. Full review of this gold mine next newsletter.