So How in God's Name Does One Land an Apartment?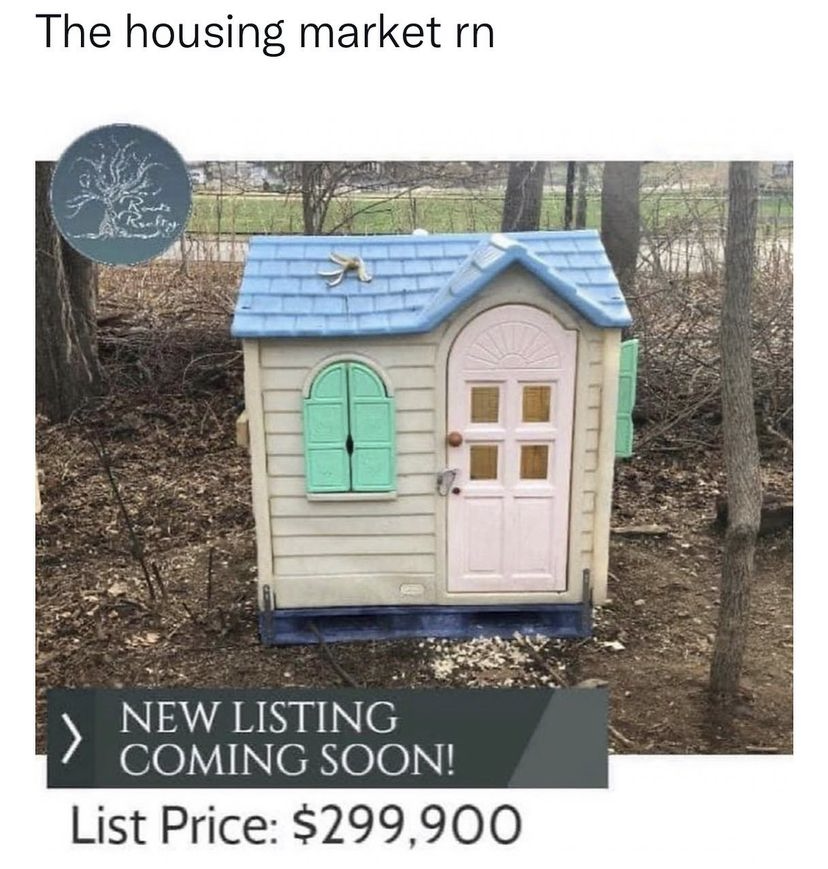 Things from the past that have stirred up a sweepingly competitive consumer frenzy and are downright humiliating in hindsight:
Tickle Me Elmo: the 1996 psychotic mania that caused human stampedes and civilian brawls in Walmarts across the United States and also gave birth to a Toys"R"Us black market
Live Strong Bracelets: the 2004 hysteria that gave undue permission to judge another's philanthropic nature by whether or not they were wearing an impossible-to-find yellow plastic bracelet that was being pushed by a duplicitous blood doper
The Motorola Rzr V3: the 2004 cultish fad that had the potential to transform anyone's social relevancy, for unlike those stuck with a Nokia 3310, this pricy upgrade transferred its sleek sex appeal to its owner, which was basically currency for high school survival
Cronuts: the 2013 global obsession over a flakey donut that sent the culinary world into a tailspin, as casually enjoying one to complement to your coffee was the pinnacle of ostentatious wealth, basically a blood diamond made out of butter
Toilet Paper: in case you've blacked out the trauma of 2020, the entire world fell into total lunacy when there was a universal shortage of toilet paper, which has resulted in every American now panic-hoarding paper products
The newest contender for this still-stressful-in-hindsight list: the current NYC housing market.
For those of you cosily in your currents homes, find solace in the fact that you're missing out on a housing market that makes finding the Princess Diana Beanie Baby in 1997 look like a breeze. The New York rental market has currently become one of Dante's Circles of Hell for renters, featuring razor thin inventory where every apartment is receiving dozens of applications after one day on the market and ultimately going 20-30% over ask. The sales market hasn't been propelled to the same level of absurdity as its leasing counterpart, however is also quite spicy, showcasing lean inventory and the commonplace practice of having to bid 7-15% over ask to win out in a best and final scenario.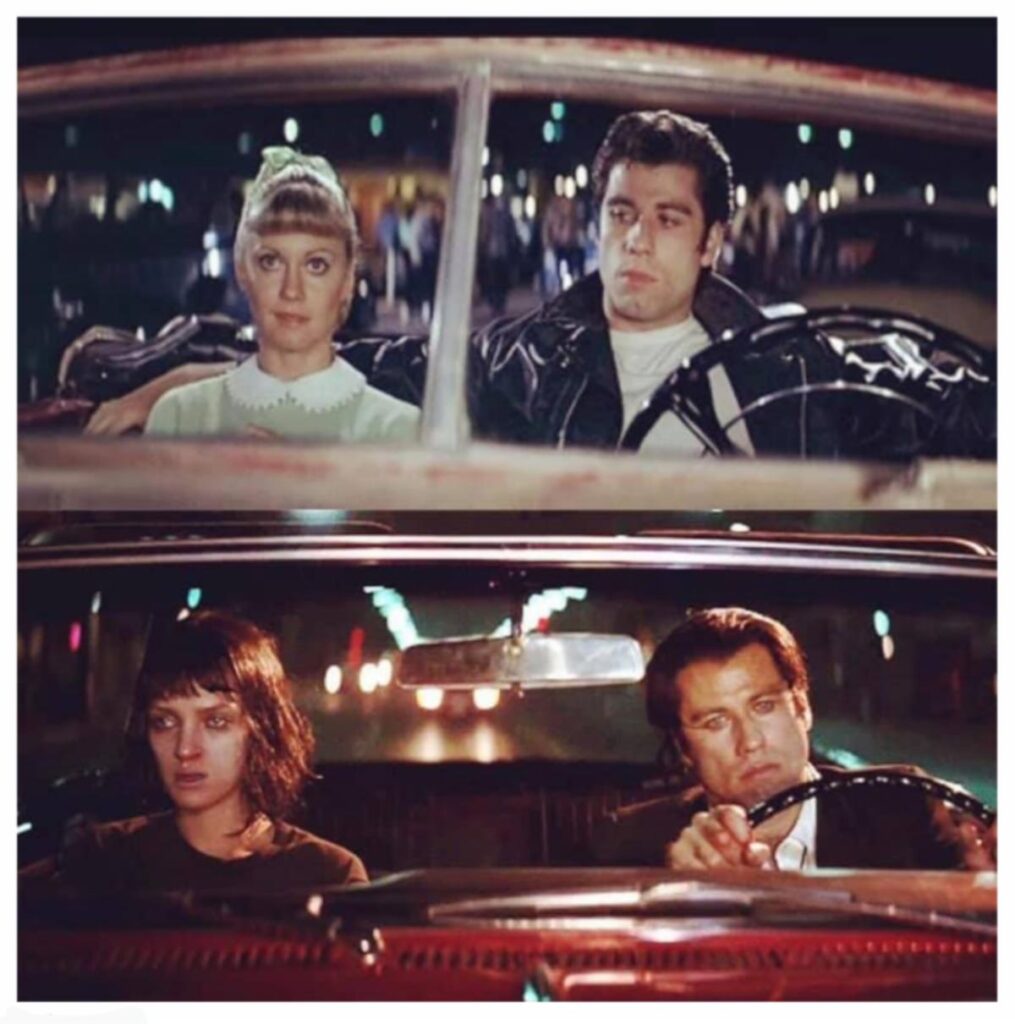 So this month we'll cover what's exactly happening in the markets, what caused this, what's to come, and how best to set yourself up for success, if you're looking to either rent or buy.
The Rental Market
Boy, oh boy. What a smoldering trash fire this rental market is. There's little to no inventory, what inventory does come up gets hundreds of inquiries within 24 hours, most apartments get dozens upon dozens of applications at 20% over ask, and full 15% broker fees are common place yet again. This is truly a perfect juxtaposition to summer 2020's leasing market.
So how did this happen? For all of 2020, landlords and their listing agents literally couldn't give apartments away. Half the city emptied out and people were generally terrified of moving. Whoever did sign a lease, got countless months fee, didn't pay a broker's fee, and also got a discounted rent on top of that. With this, many people who haven't been able to live in New York previously due to high rent prices, found the city finally tangible. Also, people now found that their budget could afford them a neighborhood that they were previously priced out of, so they seized the opportunity. This lead to an influx of new New York renters and also a lot of neighborhoods getting their inventory locked up by transplants from more affordable areas.
Fast forward to the present. Everyone came back to New York, no surprise there, but we actually gained more residents than we had prior. New York is a hot destination for individuals from Los Angeles, San Francisco, and Chicago, where safety and quality of life has become compromised. At this time of year, there is typically movement on the rental market, as people decide to live alone, move in with significant others, change roommates, try new neighborhoods; however, with everyone trying to hold onto whatever sliver of their covid deal they can, vacancies are at an all-time low. With very few people vacating apartments, supply is almost non-existent and renters are scrambling to simply find an apartment.
Landlords, who had to stomach a disastrous last two years, have found themselves in the seat of power and are milking this for what it's worth. No only are rental catastrophically higher than the previous rents listed from during covid, but there are zero concessions, tenants are responsible for paying full broker fees, and almost every rental is ending in a fiery bidding war, as exhausted renters fork over a laughable premium just to have the search end and a roof over their heads.
After that incredibly depressing recap, now the question is…how does one beat this market? I wish I had an industry secret to share or an exclusive stash of apartments to offer, but sadly the only solve for this is time. This crazed mayhem will sort itself out but it will take 2-3 years. First what has to happen is that everyone who got a covid deal where they cannot afford the market rent for that apartment has to vacate. Landlords will unfortunately list these vacancies for over market, but this will at least start reestablishing proper price ranges for specific areas. This will take about a year and at this point, whoever needed a home will have found one, either paying more than they wanted or settling for a less-desirable-than-expected apartment and neighborhood. After one or two lease cycles at these higher rents, people who can't afford the bloated market rents will leave and landlords will test the market at that price again, finding that there isn't demand to prop these prices up. This is when you will see rents begin to return to their normal rates (pre 2020) and supply and demand will begin to find an equilibrium.
If you can stay in your apartment right now, stay. Do not move, I repeat, please do not move. If you need to move or currently don't have an apartment, reset expectations. Whatever your price range got you in 2019, get any of those preconceived notions out of your head. Streeteasy is your best friend right now and if it isn't on Streeteasy, trust me, it doesn't exist. Be a hawk on the market and be nimble to see things the day they list. Prepare yourself to bid 15-20% over the list price and pay a full 15% brokers fee.
Chiefly, whatever you do, don't piss off the listing agent or your application is assuredly not going before the landlord. Remember that they're getting 300+ emails on this listing and they have other listings, clients, and also a personal life/are entitled to courtesy, so do not text them, call them, email them nonstop asking about your application at all hours of the day. Trust me on that one.
The Sales Market
Reporting from the front lines, I must say that we have quite the spring sales season underway. Like her hellish little sister, the sales market is also featuring low-inventory, stacked competition, and the true understanding that you cannot be choosy in this market. Direly unlike what we experienced in the months immediately after the world reopened in June of 2020, properties are moving lightning fast and everything is going at or above ask.
Fueled by interested rates finally going up and dire predictions of where rates will be landing in 6-12 months, buyers are flooding the market in hopes to find a home they can lock down with a palatable rate. Further igniting things, seeing how much of a smoldering trash fire the rental market is, buying has become more advantageous from a monthly payment perspective, so many people who have been waiting to buy are finding themselves pushed to that option by the unforgiving leasing situation at hand. Lastly, anyone looking at the sales history over the last 18 months will easily discern how prices are actively on the upswing. Eager to get in before it reaches its pitch in the coming 2-3 years, buyers are feeling the window of opportunity beginning to close.
It's important to note that New York has not experienced the same insane price bloating we've seen in countless other markets across the country, most dramatic examples being South Florida and Phoenix. Prices have followed a stable and gradual increase over the last 2 years as most listing agents are careful with pricing to make sure they don't put both their seller and the buyer in a difficult situation if the apartment doesn't appraise for the contract price and the deal is contingent on financing. Most pricing is based off of recent closings, which in New York means deals that went into contract between 3-6 months ago, so our market does just take a bit longer to heat up.
This all being said, this does not mean things aren't going over-ask. A lot of listings agents do like to list slightly under-market, as to incite a multiple offer situation which often pushes the price tag well over the sticker price. Having a large number of interested parties not only validates a buyer's interest but also sparks a competitive flame in them so they are more keen to make an offer and also more willing to go over ask. In most best and finals, buyers are typically inclined to go higher than what they previously wanted solely to land the property. As listing agents know this buyer tendency, you will often see properties come on the market at a surprisingly favorable price but you must understand that the ultimate sale price will register above list price due to higher-than-ask bids.
If I could make a blanket statement, I would say that 80% of appropriately priced apartments are going between 7-15% over ask right now, with multiple offer scenarios and waived contingencies. In order to be successful in this market, you must mentally train yourself to approach every busier listing knowing that the sticker price is not the sale price; you must add 10-15% and ask yourself if this is actually in your budget. I candidly can say that I hate telling my buyers that they must subscribe to this school of though. However in order to be realistic with the market and not fall in love with something at the top end of your price range only to see it go for $200,000 over ask, this is the approach buyers must take. I understand this feels like false advertising to an extent but reconfiguring your approach to the real price tag will allow you to redraw what the inventory in your true budget looks like, realistically approach your search, and successfully find a home.
What you need to understand to be successful in this market:
1. Approach pricing knowing that the listing will probably go over ask, between 7-15%. Gone are the days where you can come in under ask and negotiate a discount to the sticker price
2. Do not think you are going to be able to see 10 properties over the course of a week or two and then make a decision. Properties are getting offers the day they come to market and sellers are either deciding or calling fora best and final within 5-7 days
3. Be prepared to see properties within a day or two of them listing and make a decision shortly after
4. Speak with your lender and agent about if you are able to waive your financing contingency safely and what that means
5. Do not formulate your idea of market pricing based upon recent sales. New closed sales went into contract at least 3-6 months ago, which was a very different market than we are in currently. If you want to make a purchase, you need to accept what the market is currently doing and beyond that, every seller has their own idea of what the property is worth, so if you want a particular property, you have to play along with the seller's perception of their property's value unfortunately.
Also to consider – appraisals are becoming a concern to sellers, for in financing deals, if the apartment appraised for under the contract price, the buyer has to make up the price difference on the spot or the bank won't finance the loan and the deal falls apart. So in best and finals where the price goes over market value, offers that are either all-cash or the buyer is waiving their financing contingency (meaning if they lose their financing or it appraised for under, they must pay in all-cash or the difference in the prices or they will lose their 10% deposit to the seller) are much safer bets for the seller, so those tend to be prioritized over offers that are contingent on financing. So if you are financing, to make yourself more competitive with your offer (and sometimes to even have a shot at being considered), you may think about if you want to or even can waive your financing contingency. This is a situation to always speak with your lender and agent about to understand the risks and different outcomes possible.