Digestible Real Estate News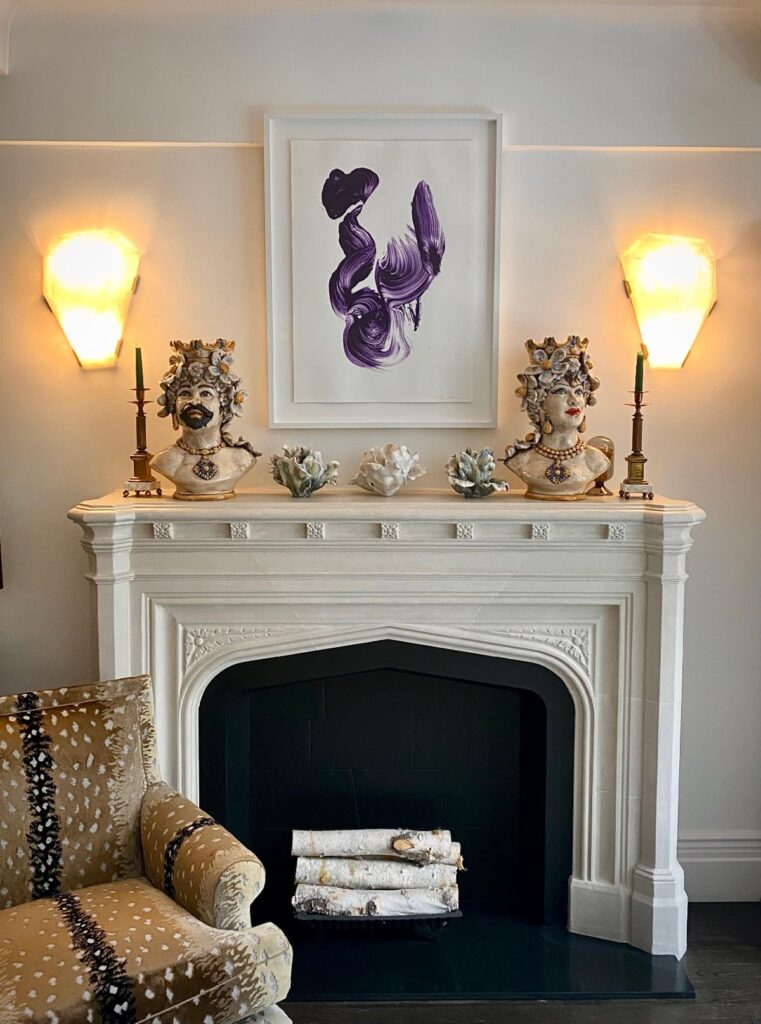 1. Think of New York rents like the temperatures ushered in by climate change: They may be hot now but they're only likely to get hotter. Manhattan prices have hit a record high for seven straight months: the median rent reached $5,000 for the first time ever. Record demand has propelled those gains as prospective New Yorkers continue to pour into the city; last month, less than 1.8% of Manhattan's rental stock was available and about 75% of the new leases are being made by tenants moving here from outside New York. Concessions in Brooklyn have continued to dry up as median rents rose to $3,206, a 7% jump from the month prior and 21% increase above May 2021. And for the second month in a row, one in four leases ended in a bidding war. Tenants and brokers should expect the 2.5% a month growth from these past six months to continue through summer as the sales market remains lean. There is potential for the rate of rent growth to drop come autumn, as higher prices force some tenants to exit the market, but there's no definitive end in sight.
2. Manhattan's oldest house, built in 1795 for the great-grandson of city founder Peter Stuyvesant, is on the market for $8,900,000. Located at 44 Stuyvesant Street in the East Village's Historic St. Marks Place, the 5,500-square-foot, 24-foot-wide home is the oldest building in Manhattan that has been consistently used as a single-family residence and has maintained most of its original design. This is the first time the 227 year old home has been on the market; the cottage has remained in the Stuyvesant family up until this point. Peter Stuyvesant was the director-general of New Netherland (the Dutch colony that included New York City's precursor, New Amsterdam) and is credited with creating the first municipal government of New Amsterdam in 1653.
3. People trying to predict a fate similar to the housing market crash of 2008 are going to find themselves far off the money. A typical real-estate cycle occurs in 4 phases: expansion, hyper supply, recession and recovery. This pattern gave rise to the 2007-10 housing bubble, a time when cheap debt, predatory mortgage lending, and complex financial engineering combined led to a foreclosure crisis as well as a credit crisis among investors….. and by 2008, a global recession. During that Recession, US home prices — which had soared during the housing bubble of 2006 and 2007 — tanked to a 17-year low. The current housing market is a vastly different beast. Although the US is bracing for a possible recession in 2023, home prices won't be crashing anytime soon. We do not have hyper-supply…..far from it!
4. If you've ever watched an episode of Law and Order, there's always one scene in a seedy back alley – there's only one problem: there are almost no alleys in New York City. The Commissioners' Plan of 1811, the original design of the grid system for streets above Houston and below 155th, left out alleys by design. The city planners thought the high frequency of the east-west streets obviated the need for anything that might break up all the identical city blocks. The underlying motivation of the planners was to maximize real estate and they had the power to force existing landowners to sell any land needed in order build the streets. About 40% of the existing buildings had to be destroyed to make way for the grid. To compensate for the loss of land, the commission did not place any alleys on the land that remained so that the landowners could provide, and profit from, more housing and commercial units. As a result, Manhattan has at best half a dozen "alleys". They're all south of Canal Street, which is the oldest section of the city and was built out before the grid. This is why trash bags line our lovely streets.
And for the two homes I'm ogling this month…
…clocking in at a weighty $45,000,000, 27 Wooster Street Apt PH is just gloriously excessive, with its humble brag full-sized 30 ft swimming pool…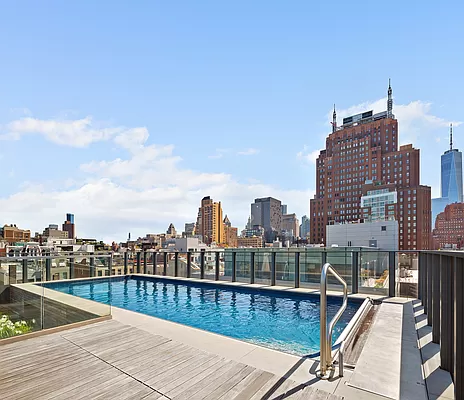 …while the listing itself is nothing sultry, a rare single family home popped up on the ultra-charming, former carriage lane in Washington Heights – Sylvan Terrace. 16 Sylvan Terrace is listed for a cool $1.75mm and gives you a chance to slink away to one of NYC's secret streets, which doubles as a former set for 'Boardwalk Empire'…