Digestible Real Estate News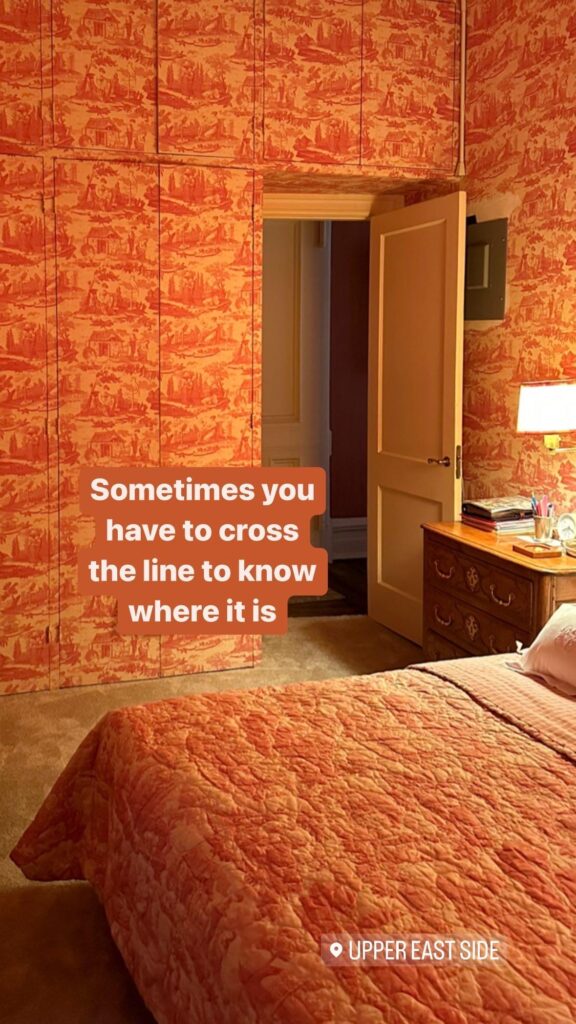 We're keeping this recurring piece to do a bit more for those genuinely interested in New York real estate and give my LinkedIn designation a little luster. Taking a note from the easy to absorb nuggets of information in Robinhood Snacks' newsletter, here are your RealEstateSnacks so I can make this newsletter tax deductible.
1. In case you weren't aware, the iconic Flatiron building went to auction due to owner disputes and BOY has it been drama. The 121-year-old behemoth went to the auction block on March 22nd in a partition sale, all stemming from the contentious legal battle between its multiple landlords, more specifically two owners pitted against one. In dramatic fashion, an unknown dark horse swooped into the auction and snatched it away from one of the existing owners for a whopping $190,000,000. However, the plot continues to thicken as the auction winner failed to produce the 10% of the $190mm to secure his bid in the two day window required and the building may go to the next highest bidder or fall back into yet another auction…
2. As we've come up on the 3 year anniversary of New York becoming an eerie ghost town, it feels apropos to formally shutdown every naysayer who called Covid NYC's ultimate downfall: officially, Manhattan now has more residents than it did pre-pandemic, with a nearly 4% population hike from January 2018 to October 2022. From February to April 2020, the borough's population dropped 8.1%, threatening its status as a major world economic and cultural hub. However, as many New Yorkers can personally attest, people returned in droves and the city feels more crowded than ever, in turn, driving rents higher. Manhattan's median reached $4,200 in November, up 24% from 2021. So what neighborhoods are particularly hot in this new normal? At the top of the list is the Upper West Side, which saw a 30% increase in residents between November 2019 and October 2022. Next up are the East Village/Gramercy and the area around City Hall, all hovering around 25% during that same span of time.
3. Good news for homebuyers waiting in the wings right now – interest rates may finally be on their way back down. However, this may spell the end of the ultra favorable buyer pricing. The 30-year fixed-rate mortgage averaged 6.60% in the week ending March 16, down from 6.73% the week before. A year ago, the 30-year fixed-rate was 4.16%…..after hitting a 2022 high of 7.08% in November 2022. Investor home purchases dropped by 45.8% annually in the 4th quarter of 2022, compared to purchases in the 3rd quarter, investor home buying fell by 27% – the largest quarterly decline recorded except for the pandemic's beginning. Las Vegas and Phoenix saw the biggest decline. The biggest drop was in single-family home purchases, which fell 49.8% annually in the fourth quarter. When are people going to accept that November/December 2022 was most likely the "bottom" of this market?
4. And for some wild real estate news, an extremely honest listing on Zillow of a house up in flames was in contract three days after going live and sold sight-unseen to a British family looking for a project: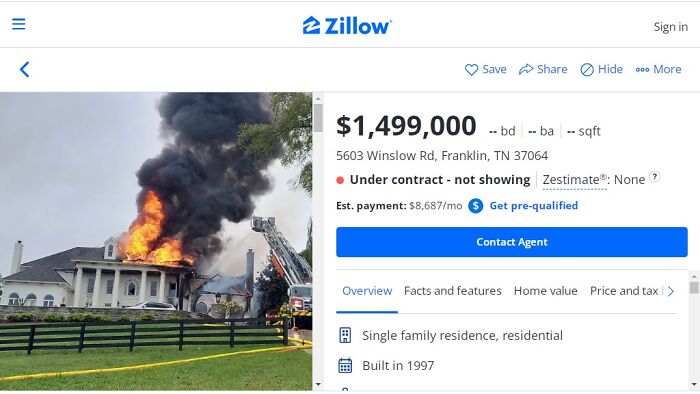 And for the two homes I'm ogling this month…
…this suffocatingly adorable pink townhouse in the West Village at 94 Bank Street listed for $5,950,000…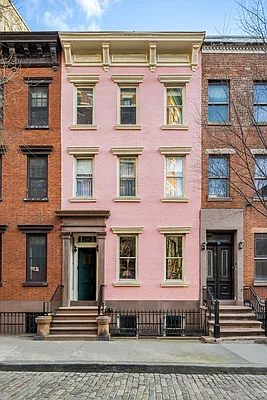 …this sunlit Soho stunner at 33 Greene Street listed for $10,000,000…