A Shrimp Cocktail Crawl Around Downtown Manhattan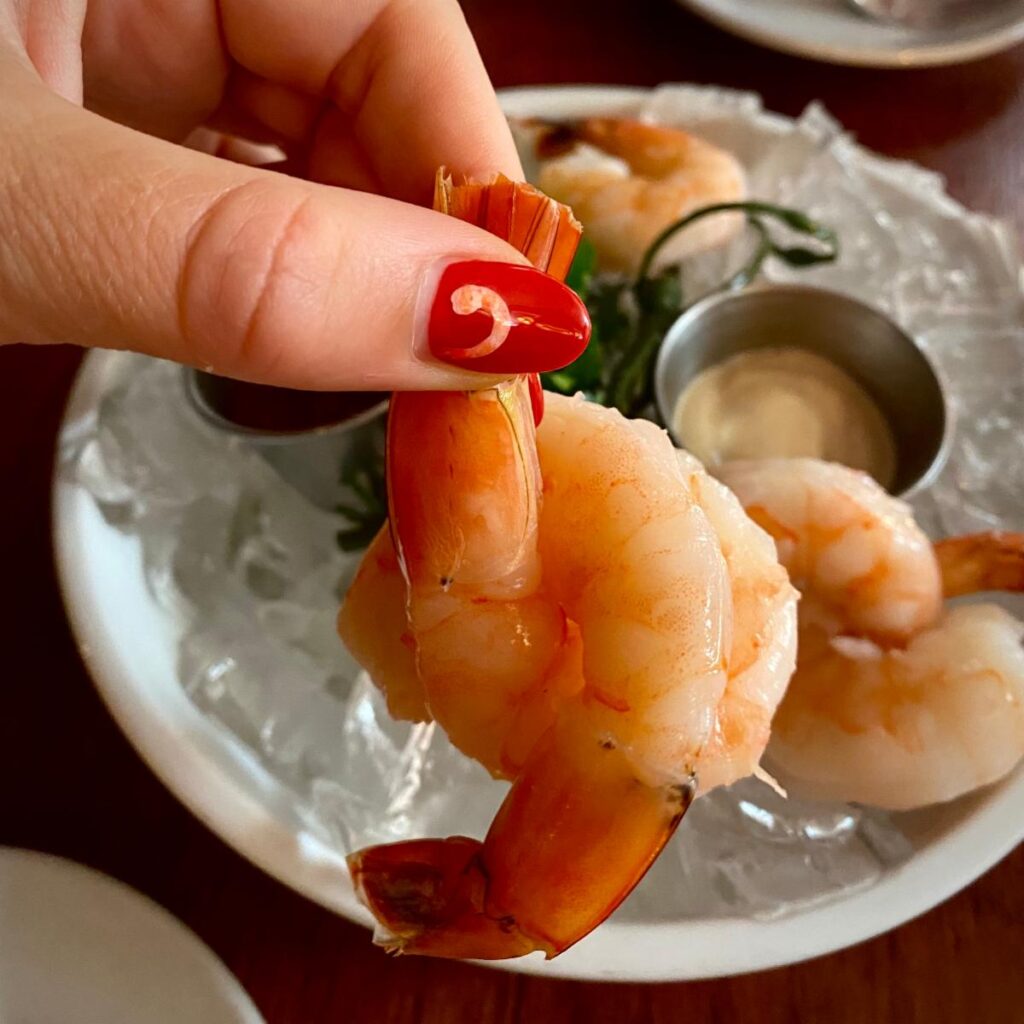 I hereby decree that we, the millennial womenfolk, have reached a verdict on our decision regarding what food we will shamelessly obsess over, order in hazardous excess, waterboard our social media followers with troves of, and consume until it becomes a facet of our psyche. Avocado Toast, while generational, has joined the ranks of canonized foods forgotten, in good company with bone broth, cronuts, cupcakes, deconstructed dishes, and food trucks. The unspoken retirement of the overpriced, open faced sandwich has left a gaping void in our rotation of things to compulsively fixate on. However, its successor is one no one saw coming. A notorious ocean bottom feeder whose accoutrement for dipping is the sole reason horseradish is still relevant, shrimp cocktail has stolen our hearts and claimed the throne for our glamour shot food of the moment.
The doldrums of July are a lackluster time in New York where weekend options boil down to drinking, sweating, or some dangerous combination of the two. My friend Frances and I wanted to spice up our weekend monotony and decided on the very-questionable-yet-somehow-no-one-stopped-us shrimp cocktail crawl – 5 hours, 5 shrimp cocktails, 5 cocktails. On a 95 degree day. While I've had some truly terrible ideas – moving to West Baltimore by myself at 22; dyeing my hair Little Orphan Annie Red at 24 to deal with an existential crisis; going the US Open for a first date, a 8-9 hour ordeal you can't easily escape from – this definitely wasn't my best. So that you may never fall prey to the same tempting self-induced food challenge, get it out of your system by reliving the emotional rollercoaster of our day: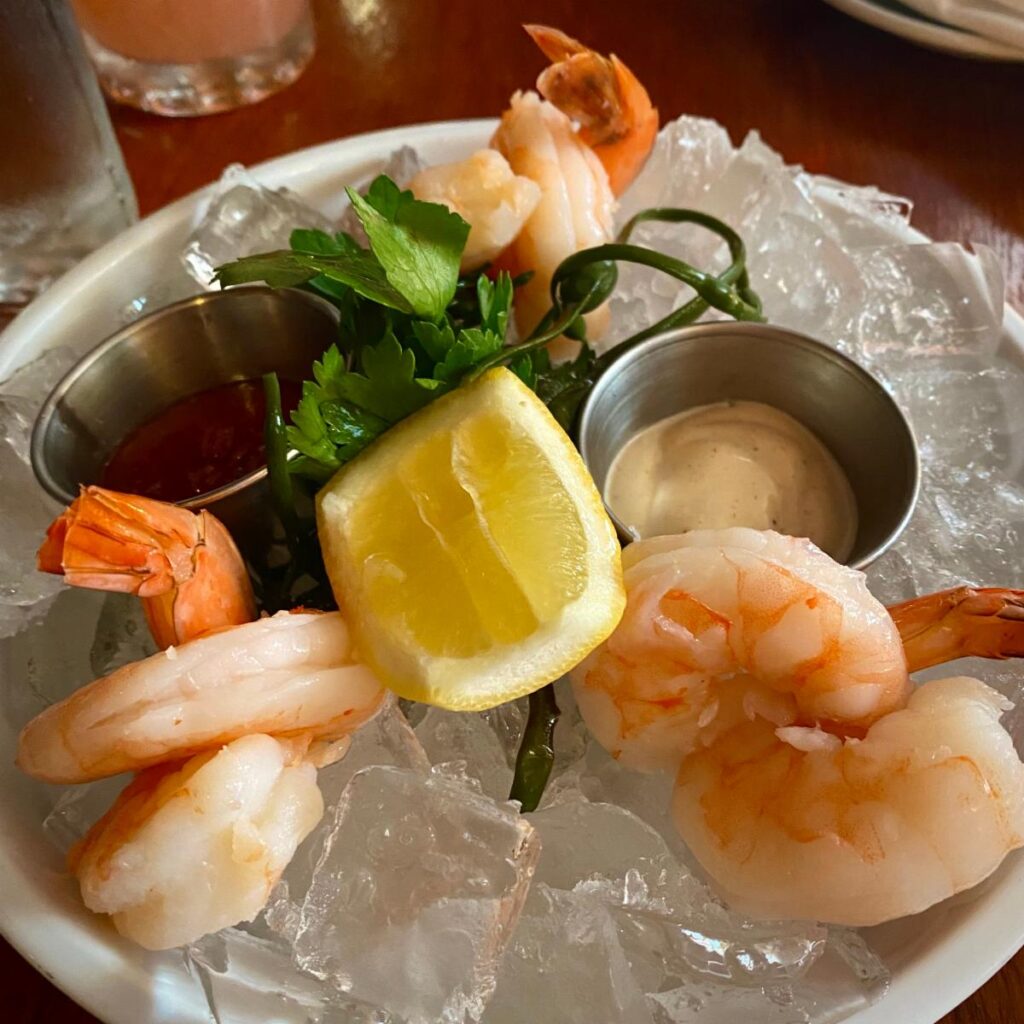 Lure Fishbar in Soho
6 shrimp for $24 – $4 pps (price per shrimp)
These shrimp are headlining a carnival cruise that solely attracts people who have annual passes at Six Flags. These shrimp are nightly entertainment at the lobby bar at a Hilton in Des Moines. The shrimp are Disney Adults. These shrimp say "Yolo" non-ironically. You painfully live through these shrimp's fitness journey at Orange Theory because they post a superfluous update on Facebook every day. You don't want to experience these erotically posed shrimp but you can't stop yourself – it's sickly pleasurable to endure something so cloyingly tacky.
Grade: 2/10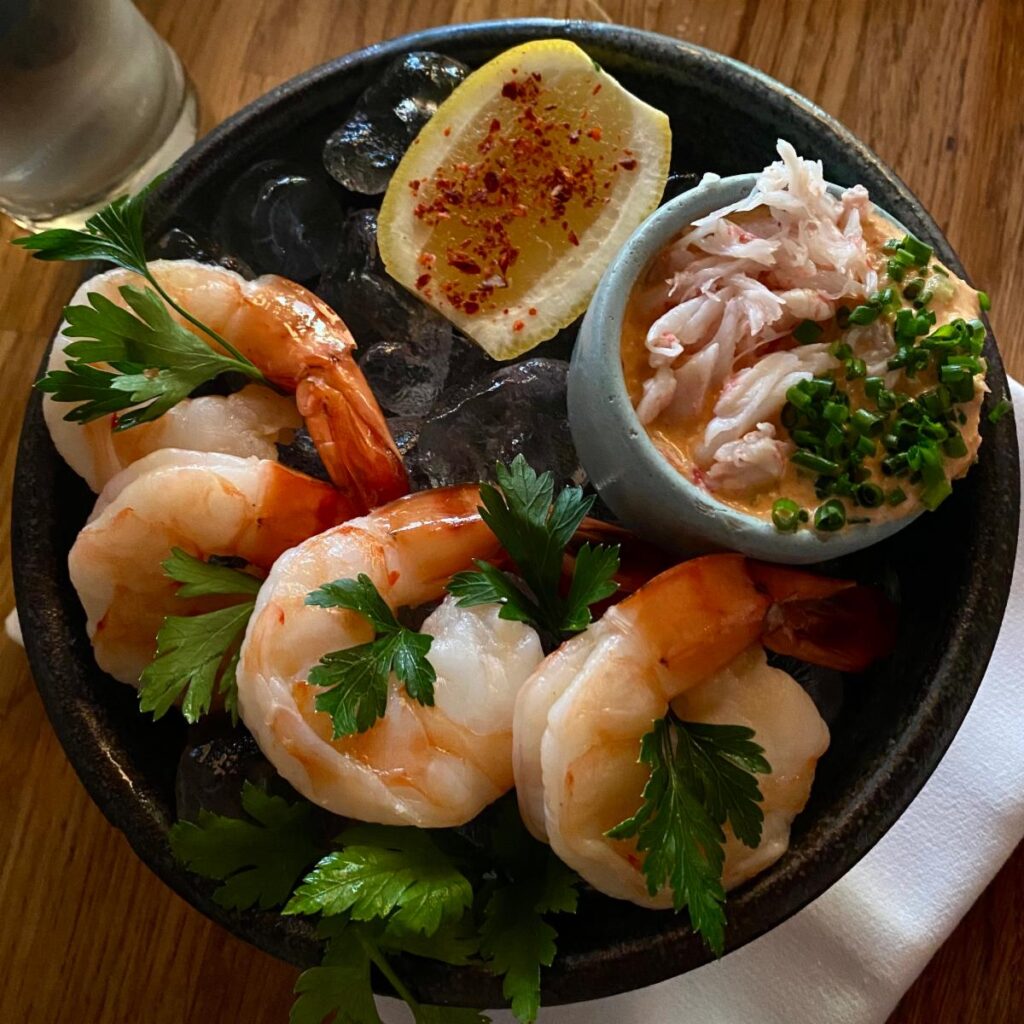 The Dutch in Soho
4 shrimp for $26 – $6.50 pps
These shrimp flagrantly use Facetune and somehow fail to realize that by shrinking their waist, they've warped every other part of the photograph around them. These shrimp think it's ok to say in a prompt on their dating app "looking for someone witty and fun" then reply to questions with an always riveting "Yes haha" followed by nothing else. While pretty, these shrimp were clearly farmed and frozen and are relying on a mediocre aioli with imitation crab meat to make up for their sad excuse for a personality.
Grade: 5/10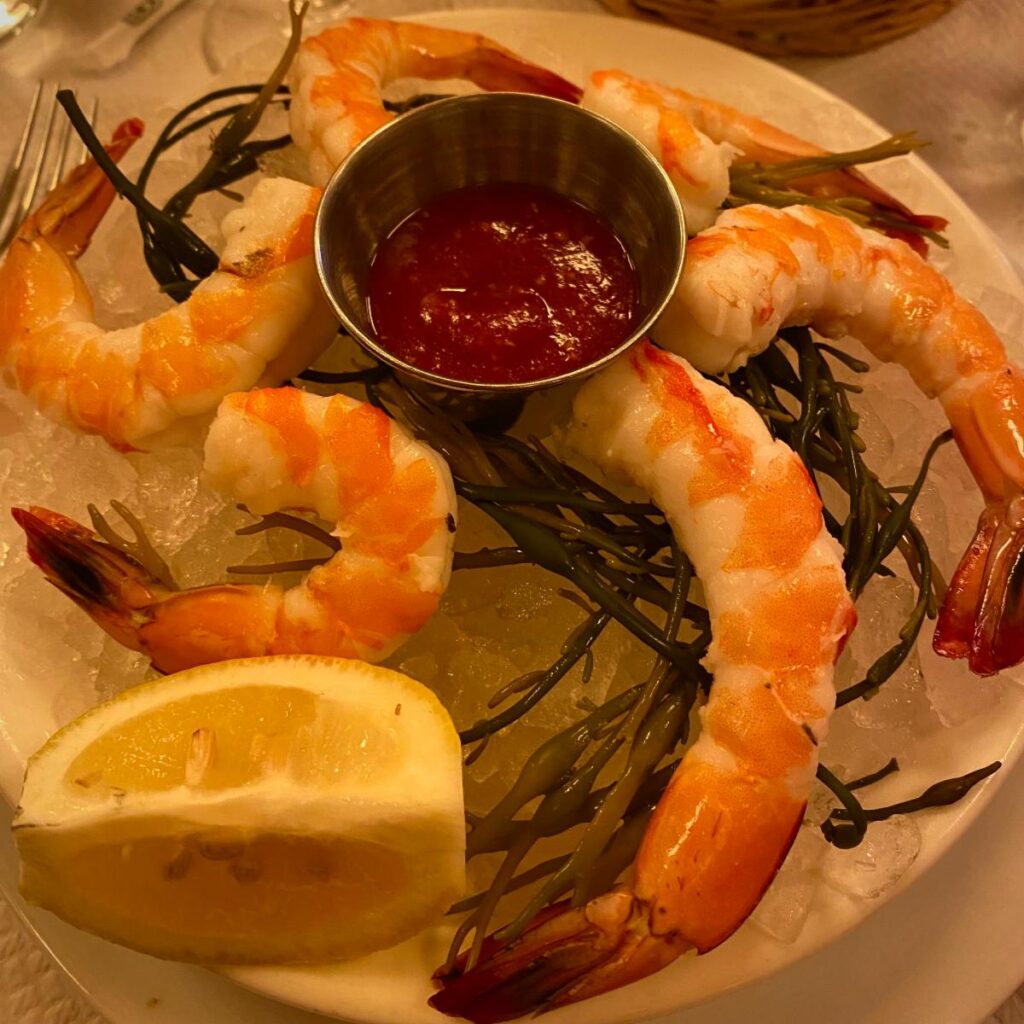 Balthazar in Soho
6 shrimp for $27 – $4.50 pps
These shrimp ask you questions on dates. These shrimp look like their picture and are the same height that they posted on their profile. These shrimp actually work out in their athletic gear. These shrimp gave you a small inflation bonus. Sometimes we're so used to being disappointed in this world that mediocracy should be and is celebrated. Sometimes being a half decent shrimp on a bed of ice that doesn't look like it came from a rundown motel ice machine is an achievement.
Grade: 7/10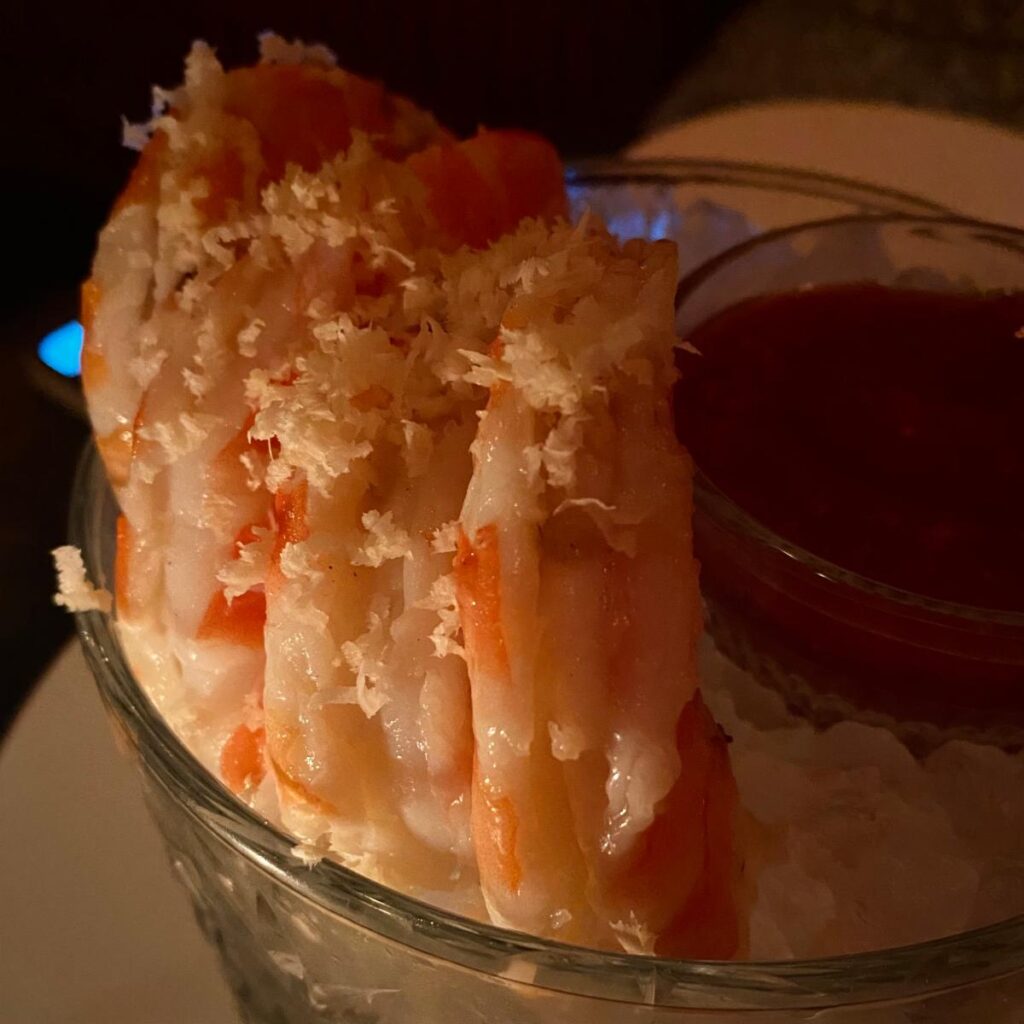 The Nines in Noho
3 shrimp for $26 – $8.60 pps
These shrimp just got back from their month-long summer holiday to the Amalfi coast. These shrimp wear velvet in the summer, effortlessly. These shrimp have suffocating BDE. You've thought about texting these shrimp in the past but couldn't summon up the courage. You aren't comfortable alone in a room with these shrimp. You know these shrimp don't care about you and you're ok with it. While you know you can't and won't have these shrimp every night, it's hard accepting the reality that moving forward, everything else will pale in comparison.
Grade: 10/10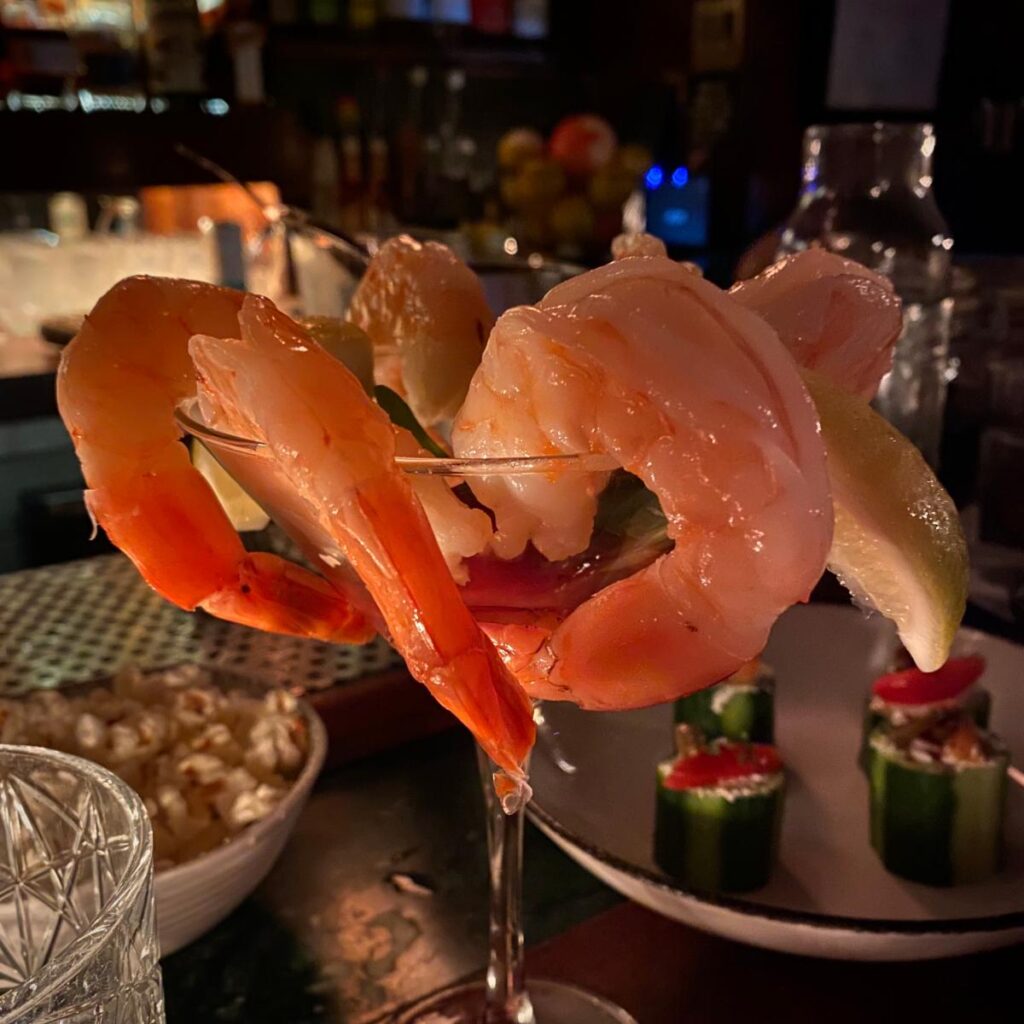 Temple Bar in Noho
6 shrimp for $27 – $4.50 pps
These shrimp work 40 hours a week; no more, no less. These shrimp are middle management; they're not c-suite but they're wholly content in their vice-president role. These shrimp are perfectly happy wearing a jacket, but you won't catch them in a tie. These shrimp order an old-fashioned because they know they can't handle a manhattan and they're ok with that. These shrimp break a light sweat a Barry's but aren't out here doing a harrowing Spartan workout with the goal of looking like a young Adonis.
Grade: 8/10
How did things end, you may be wondering? We flew too close to the sun. We by accident killed the one thing we loved most. Basic, in the most Shakespearean sense of the word.