Barney Greengrass on the Upper West Side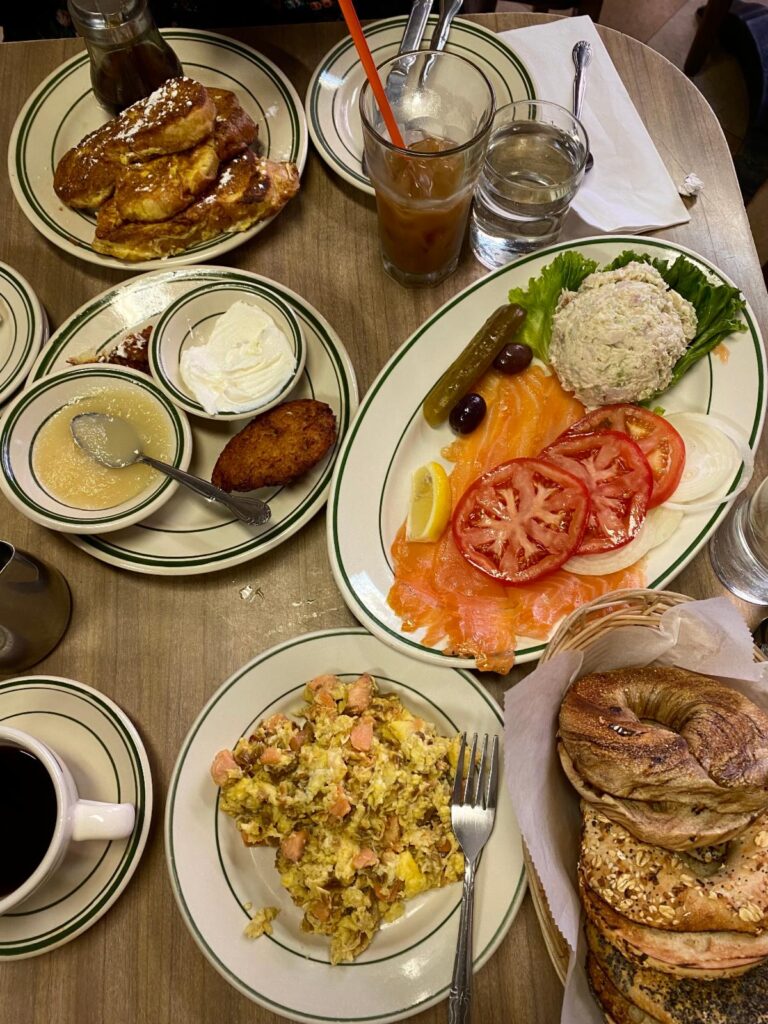 Diners are a magical blip in dietary reality where it becomes seemingly fine to eat things that 1) have been demonized by every diet known to man 2) you would never cook yourself, partially out of shame and partially out of (albeit fleeting) self-respect 3) your body can't handle like it once could.
Only at diners can you soak two pieces of GMO-white bread in heavily salted butter, fry them in more butter, place 7-8 slices of American cheese in between the slices, add even more butter, fry the sandwich to a crispy golden brown, and then pair it with a heaping side of thrice-fried tater tots and write it off as a light lunch entree. If you made this for yourself at home, you may also consider drafting your Last Will and Testament prior to enjoying.
New York ups the ante because we have Jewish diners, which means your buttered carbs come with smoked salmon, latkes, oh and those carbs are…get ready…challah. While there are many to choose from, Barney Greengrass on the Upper West Side is the undisputed mecca and the constant line outside reinforces the hype. It's a no bullshit establishment: cash only, waiters aren't trying to be your friend, cow milk or bust, and no alcohol.
I shamelessly structure all my UWS appointments so I have an excuse to go here. So without further ado, my friends Dana and Alex generously met me one morning so we could order a full haul and here are my overly dramatic first takes: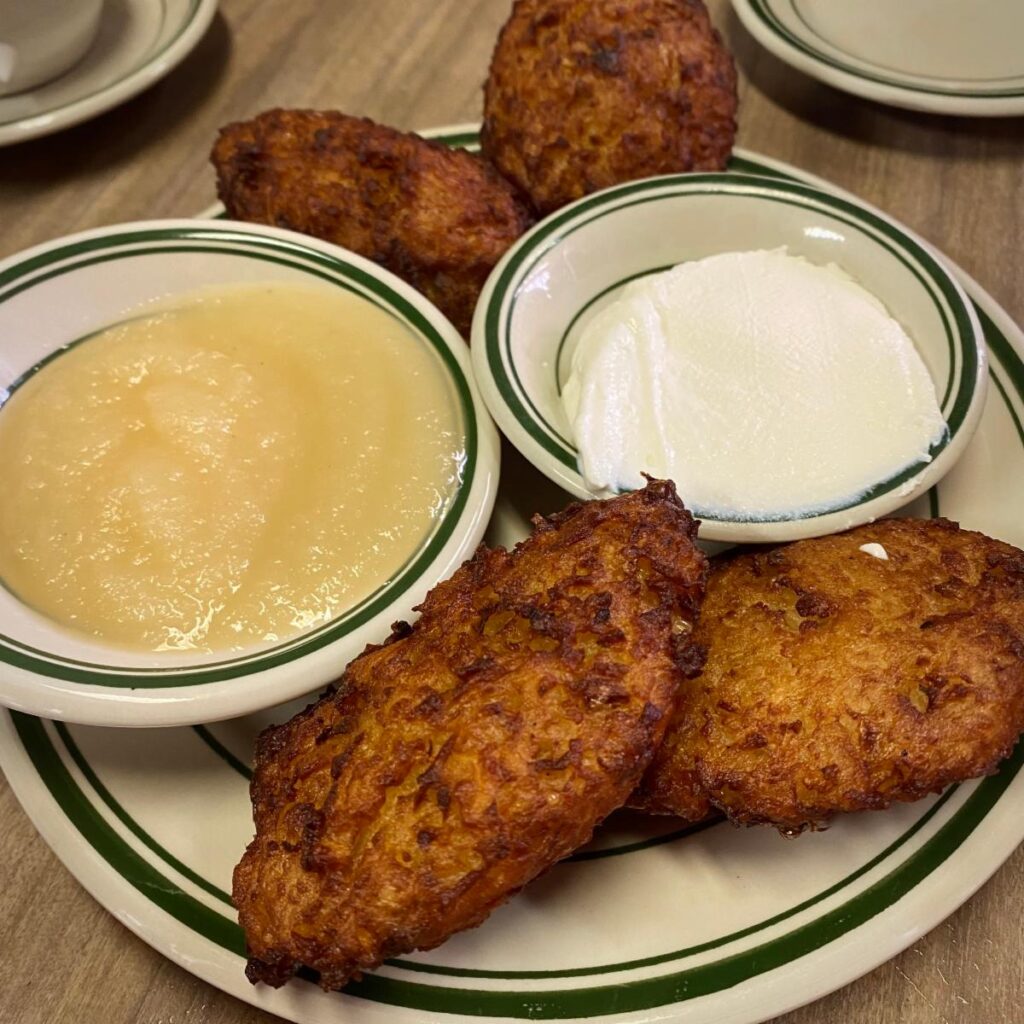 Latkes with apple sauce and sour cream ($8.50) – off-menu so you have to ask for them
First thought: I walk away from apple sauce for 20 years and come back to find out it's a dip?
The pièce de résistance: Latkes feel like hash-brown's exotic study abroad roommate so obviously I'll jump at any excuse to put lipstick on hash-browns and call it culture
Needs: Another spin in the fryer; if I'm eating fried food, I've already thrown in the towel and anything less than twice fried is unacceptable
Main takeaway: This is the adult breakfast version of Dunkaroo's
Grade: A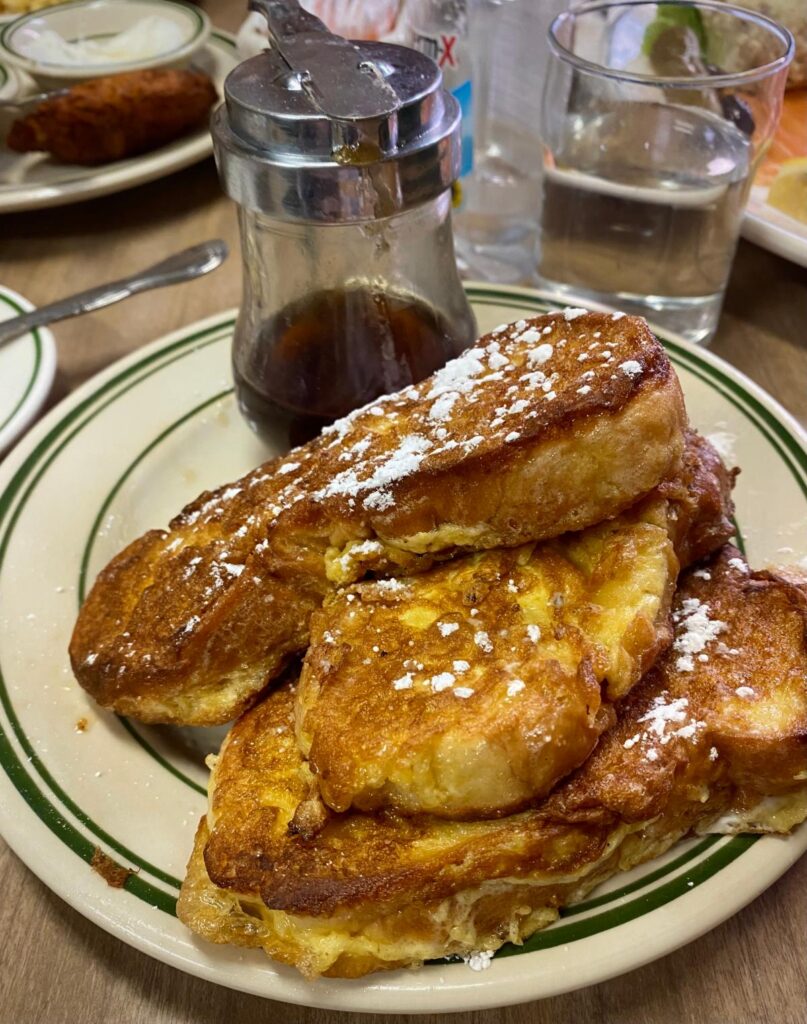 Challah French Toast ($14.50)
First thought: Why does each piece of toast weigh four pounds
The pièce de résistance: Because it's inappropriate for a 33 year old woman to seek out powered sugar, if it is serendipitously presented to you, all judgement is waived
Needs: More powdered sugar, I want state fair, fried dough, self pour, powdered sugar excess
Main takeaway: I'm not a sweet breakfast person so the grade is biased but I am personally offended my Irish Catholic upbringing deprived me of challah
Grade: B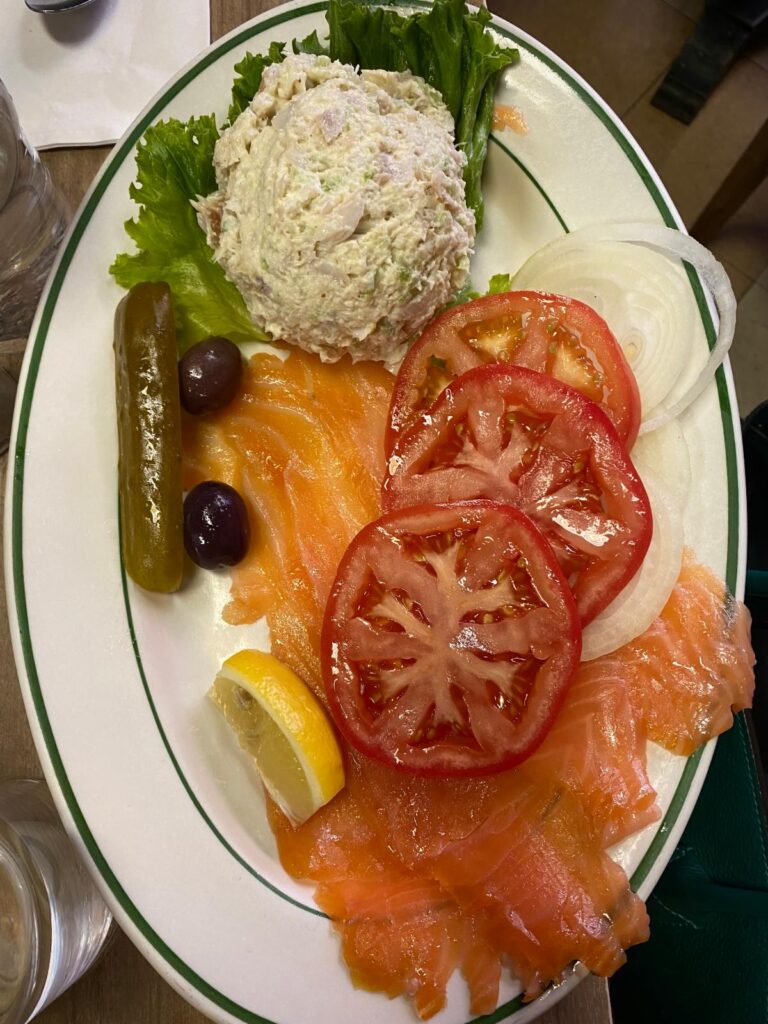 Nova Scotia Salmon and Whitefish Platter, served with three bagels ($47)
First thought: Are there instructions for this
The pièce de résistance: Not the cafeteria style sliced tomatoes for damn sure
Needs: A trifold pamphlet telling you what combinations will taste good and what will render your $47 platter a complete waste
Main takeaway: If I'm paying $50 for some fish, keep the burger toppings and just give me a plate of fish. Quality is excellent, but portions are meager…the people will riot
Grade: B+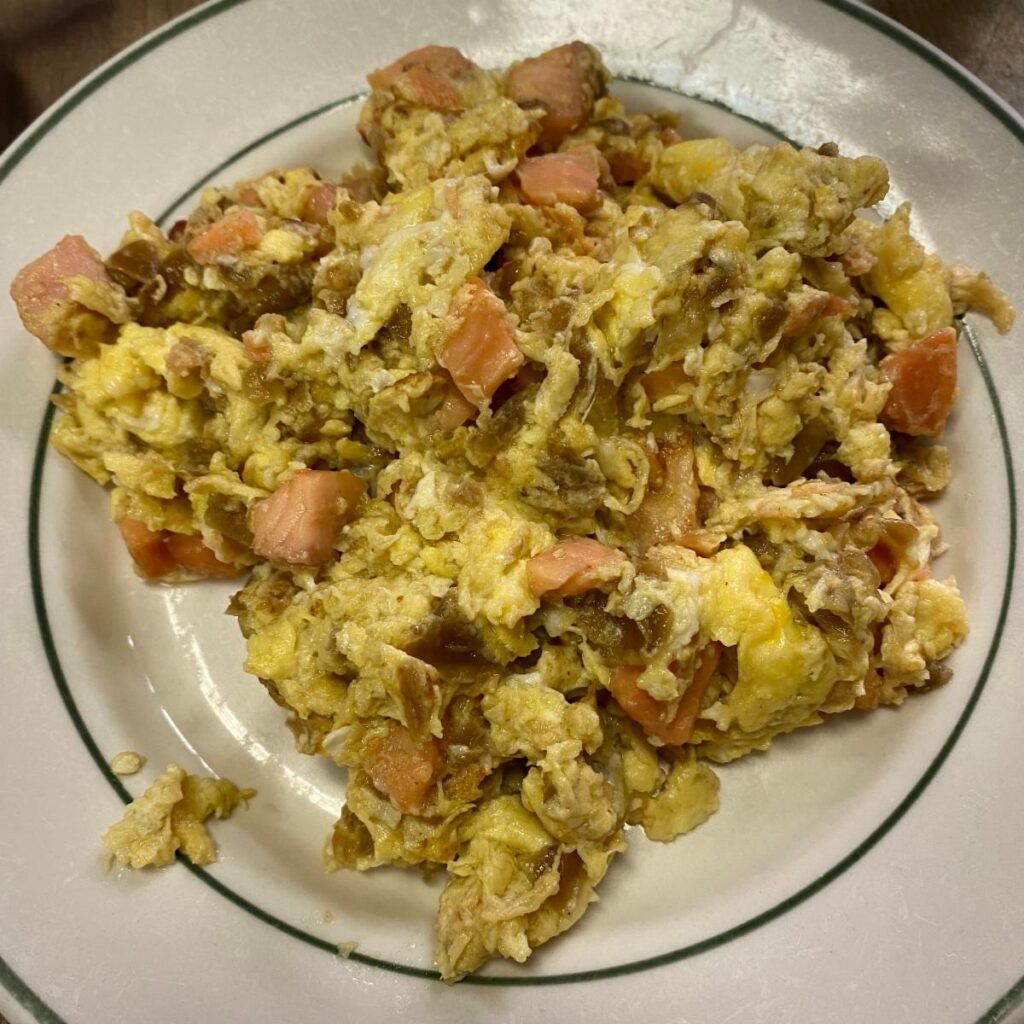 Nova Scotia Salmon Scrambled with Eggs and Onions ($21)
First thought: This looks like dog food
The pièce de résistance: The slightly seared, lightly buttery, somewhat candied cubes of nova salmon
Needs: Nothing, this is this the most perfect breakfast dish
Main takeaway: This is actually my death row meal, paired with fresh squeezed orange juice, a pile of heavily buttered toast, and a Blanton's manhattan
Grade: A+