The Fabulous Story of New York Gilded Age Catty Drama and the Costume Ball to Crown the Social Queen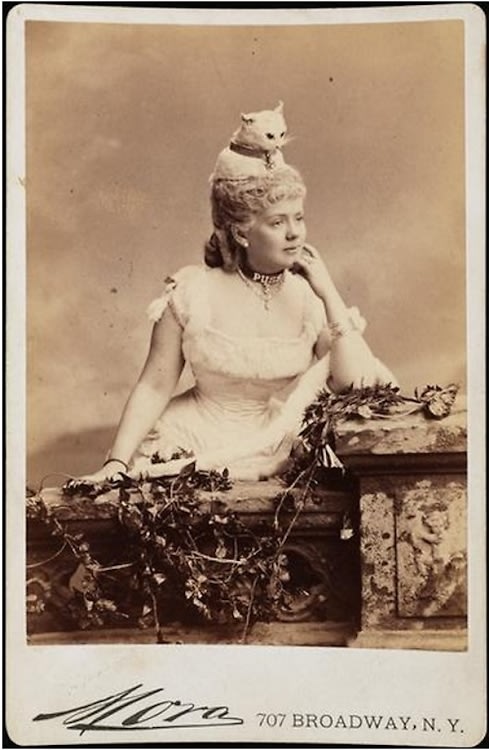 Growing up, we're told there are idiosyncrasies to look out for in others that should give you pause. For example: people who are rude to waiters, hate animals, litter, refer to you as "bro", don't also consider rotisserie chicken one of God's gifts to mankind. However, my top two red flags (let me preface this with it's a miracle I haven't been kidnapped) are:
People who don't like Halloween
People who say they don't like hearing about drama
Before there was the MET Gala and the catty brothel of hell known as The Bachelor, there was the Gilded Age High Society Smackdown, a grandiose battle for Queen Bee, all culminating in an insane costume party that would set Mrs. Vanderbilt back $6 million in today's dollar but win her the crown she was ultimately after.
To set the stage, Caroline Schermerhorn Astor was a Knickerbocker, a true native New Yorker, whose family wealth came from shipping, fur, and real estate. She was deemed the unofficial gatekeeper to high society and helped construct the ideology that New Money was of no interest to Old Money and had no place in the social elite. The social-climbing Vanderbilts were judged not worthy of upper class acknowledgement because their money was from the railroads, which was appallingly dishonorable to Caroline.
Akin to how your social relevancy today is marked by how many Instagram followers you have, Mrs. Astor curated a social registry based upon how many guests her ballroom could fit comfortably, which was 400. So each year 400 invitations were sent to her annual ball and being on "The List" was the defining indicator to your position in high society. And poor Alva Vanderbilt didn't get the cut.
So Alva did what any exceptionally wealthy woman with endless free time and a bone to pick would do: she cooked up an ingenious plan to see herself to the throne. In 1883 after her mansion Fifth Avenue was finished, Alva planned the most extravagant party the city had ever seen. She sent out 1,200 invitations, all hand delivered by uniformed servants. The press had been invited prior to take photos and spread hype. She pulled out all the stops to make sure the Vanderbilt name was cemented at the top of society.
In wonderfully petty fashion, she left the Astors off the list, which lead to Mrs. Astor having to shamefully visit Mrs. Vanderbilt and beg to be included. Mrs. Vanderbilt said she had never been invited to an Astor party so didn't know where to send the invitation, forcing Mrs. Astor to concede and add her to the list of 400, marking the Vanderbilt's place in high society.
On March 26th, 1883, onlookers gathered up and down Fifth Avenue to see the parades of New York's elites exiting their carriages in the most dazzling array of costumes, as police had to contain crowds clamoring to view society's "It girls" in their outrageous ensembles. Festivities kicked off at 10pm, with dinner by chefs from Delmonico's served at 2am and dancing continuing well after sunrise.
A few of the costumes from the evening and a friendly reminder that for the majority of *your* 20s, you most likely rocked a sexy "insert an arbitrary blue collar job" costume: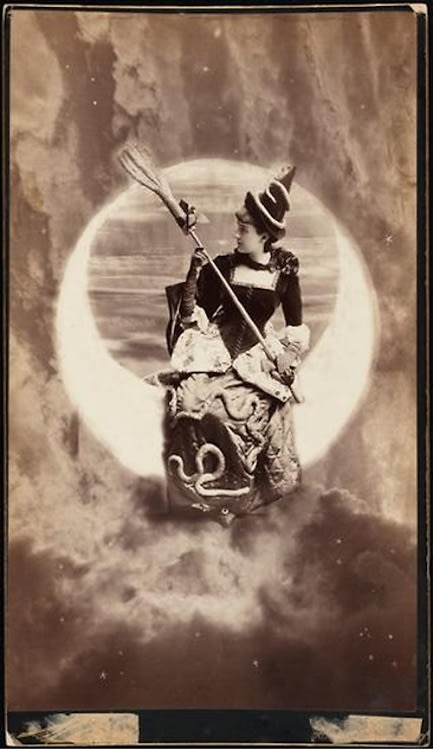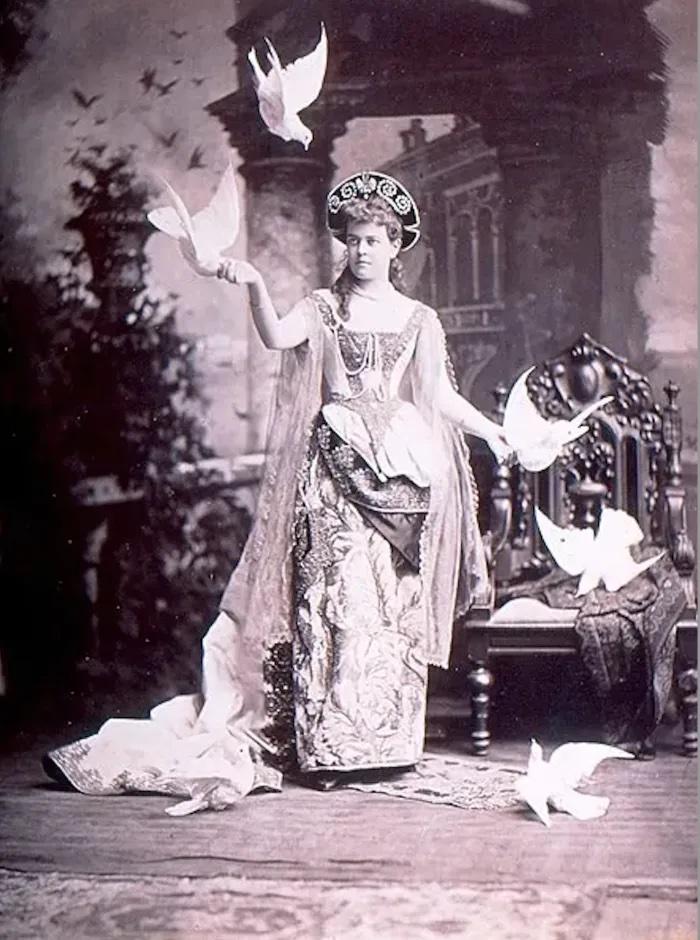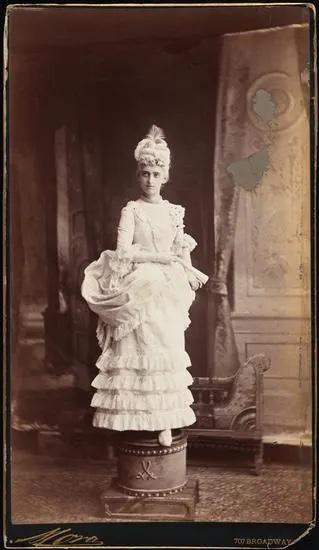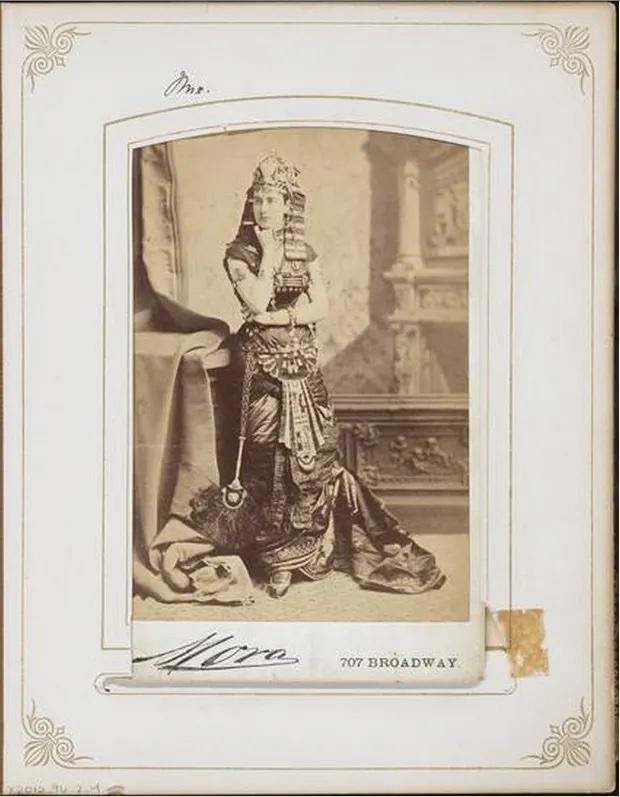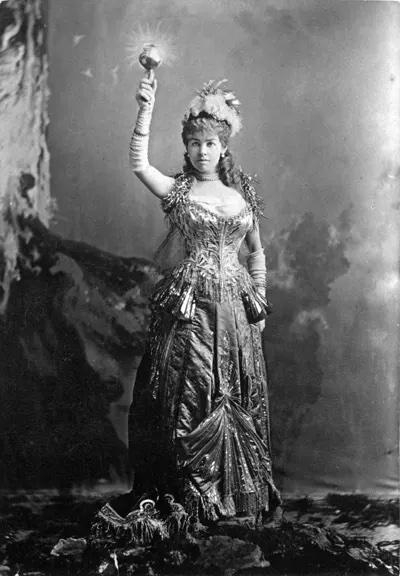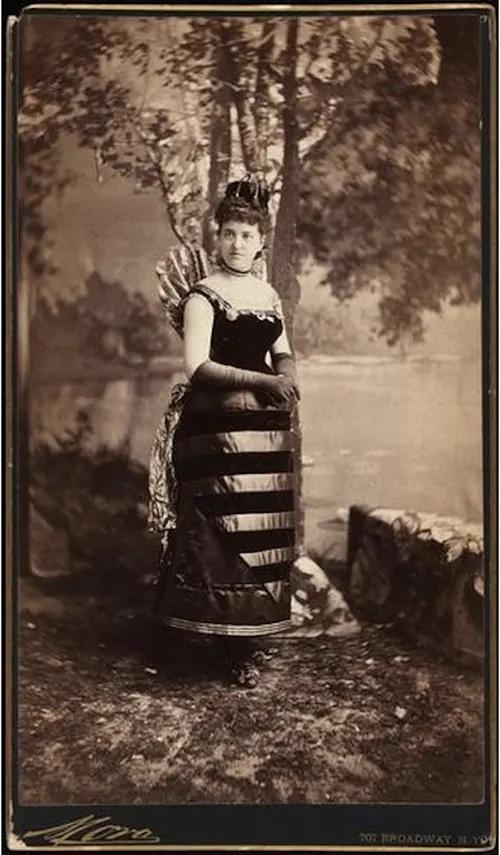 To throw away a couple hours of your day deep diving into the splendor of New York's Gilded Age and more on the jostling for rank amongst the elite: